Sevruga Caviar
Small and Delectable Sevruga Caviar
The Sevruga sturgeon, which is native to the Caspian Sea, is the smallest of the caviar-producing sturgeons. Even so, it can weigh up to 150lbs and grow to be seven feet long. Our Sevruga caviar is farmed to the highest standards of quality and consistency around the world, using innovative techniques to provide the ideal environment for sustainable farming of sturgeon.
Fine-grained and flavoursome
Around half of all sturgeon caviar production is from Sevruga sturgeon, which reproduces quickly and can develop viable eggs in just six or seven years. The eggs are a fine-grained pearlescent grey to black, and smaller in size than other caviar. The buttery, salty flavour is more pronounced than other varieties.
Indulgent luxury on its own or with others
Highly valued Royal Sevruga caviar delivers a buttery flavour with a saltier, more intense taste than Beluga caviar. To savour the differences, why not enjoy our sevruga caviar taster pot as part of one of our caviar taster sets or hampers.
For example, the Fine Food Specialist Caviar Taster Set is a superb introduction to the world of caviar, illustrating the subtle difference between each variety. It includes dark and appealing sevruga caviar, with its rich and intense flavour alongside the deliciously piquant creaminess of oscietra caviar and delicious medium-sized dark Imperial oscietra. The set comes with a beautiful mother of pearl spoon to serve the caviar with and will make a fantastic gift for someone who likes the finer things in life.
For sheer luxury or as an original present, our Imperial Caviar wicker hamper includes not only Royal Sevruga caviar, oscietra caviar and Imperial caviar but also champagne and the traditional accompaniment to caviar, mini blinis. To complete your caviar experience, the hamper also includes a mother of pearl serving plate and spoon. In the Royal Caviar hamper your Royal Sevruga caviar is accompanied by beluga and Imperial caviar – indulgently delicious.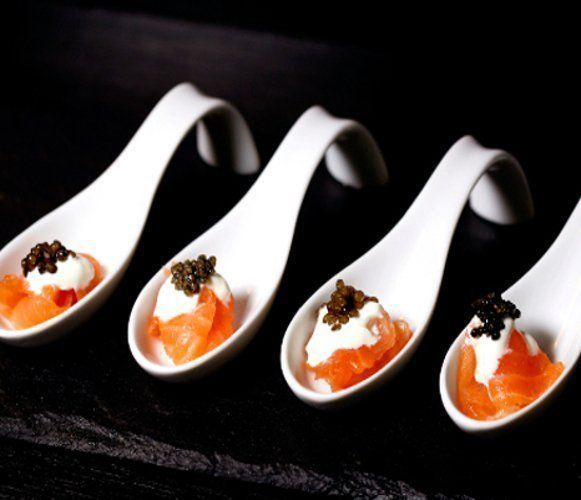 Click here for more information, features & recipes
ORDER BY 11AM TODAY TO BE ELIGIBLE FOR NEXT DAY DELIVERY