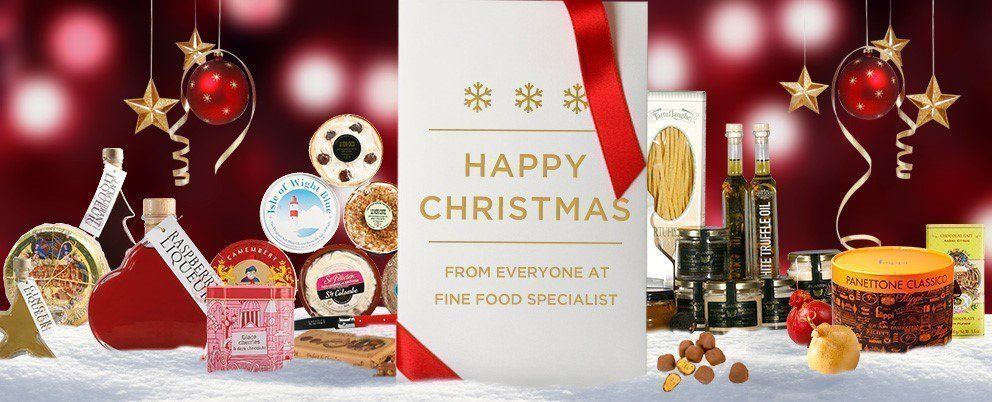 Christmas Cheese
Cheese is an iconic food for Christmas, having been enjoyed throughout the festive season for hundreds of years. Perfect to indulge in after your Christmas dinner or as a classic Boxing Day snack, cheese is an essential part of holiday celebrations.
If you're looking to expand your choice of specialist cheese this year, delve into the world of rich, creamy flavours with Fine Food Specialist. You'll be able to find iconic Christmas cheese that'll not only taste divine, but look fantastically impressive displayed on a cheese board.
Traditional options
Common Christmas cheeses include stilton, brie and cheddar. Each one boasts unique flavours that capture the essence of Christmas.
Experiment with goats cheese drizzled with truffle honey for a dining experience you won't forget.
Brie is a firm festive favourite due to its smooth and creamy texture. Complement its flavour with tangy chutneys and salty crackers for a heavenly combination.
It wouldn't be a Christmas cheeseboard without a mature cheddar to delve into. We have a range of cheddars to choose from including tangy, creamy and lightly spiced varieties.
Something different
If you're hosting a dinner party and you're looking to make a lasting impression, we have the perfect Christmas cheese for you. Our brie with black truffles is in a league of its own: truffle cream is sandwiched in layers of rich brie, creating an exquisite flavour experience.
Alternatively, you can change up your Christmas routine by making cheese your main dessert. For this, we recommend our wine soaked Blue cheese topped with rich and fruity cranberries.
Just for you
If you want to enjoy all the exotic flavours of a cheese board, but don't know which ones to choose, we have an alternative. Browse our selection of pre-prepared artisan cheese boards, featuring all you'll need for the ultimate experience. These boards can make a luxurious Christmas after-dinner treat, or the perfect gift for cheese lovers.
Need your specialist cheese in time for Christmas? Make sure to place your order before 11am on 21st December.
Click here for more information, features & recipes
ORDER BY 11AM TODAY TO BE ELIGIBLE FOR NEXT DAY DELIVERY