Toggle Nav
Pumpkin and Sage Tortelloni in a Vegetable Broth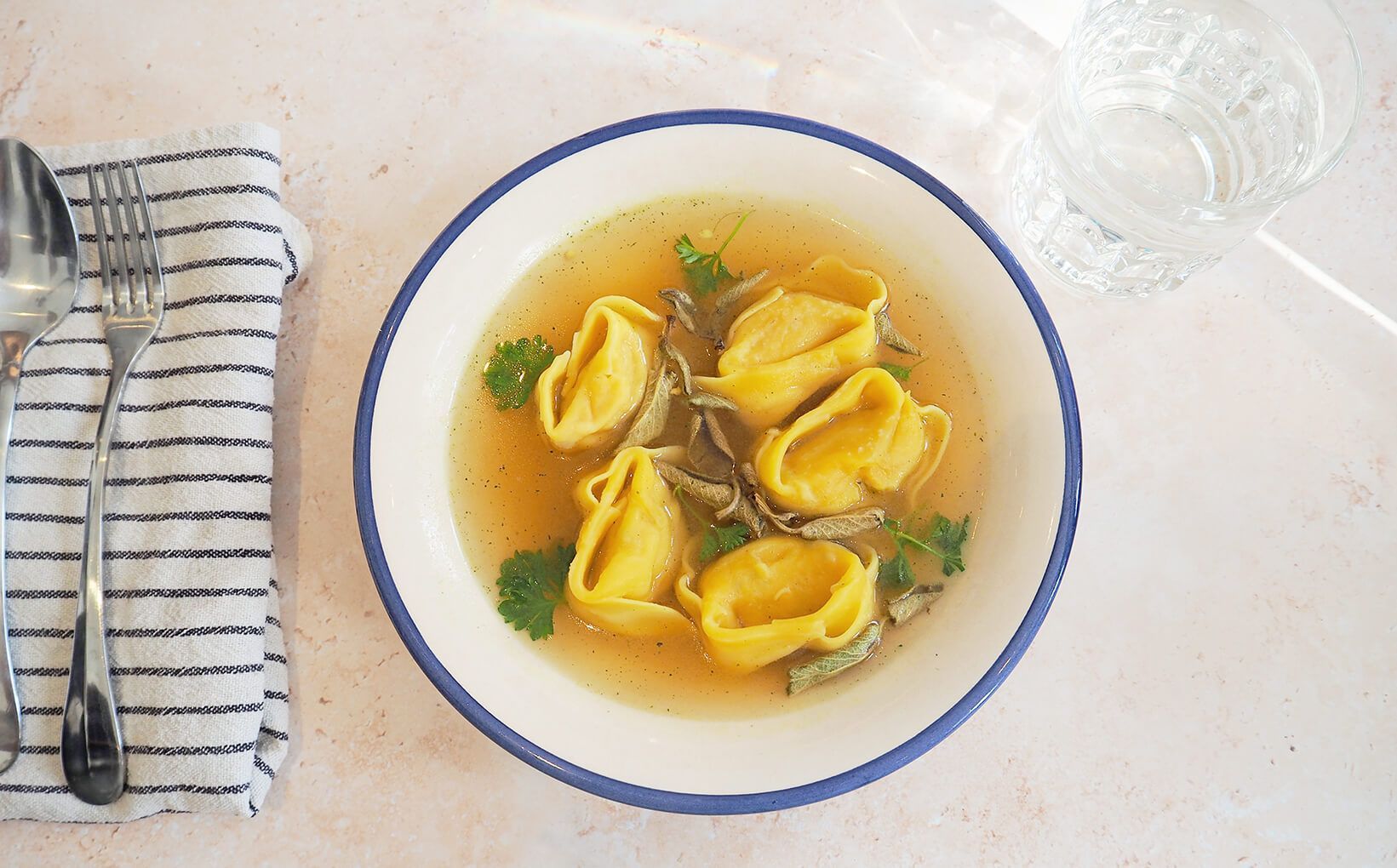 Prep Time : 00h 05
Cooking Time : 00h 10
Servings Number : 1 - 2 people
The creamy texture and earthy pumpkin-filled flavour in the filling of this tortelloni speaks for itself, but in the winter months, it can be enjoyed in a simple, nourishing vegetable broth. We infused the broth rehyrdated sage leaves, and fresh parsley, but you could use any herbs you have to hand to enhance the flavours of the broth. Using a good quality or homemade vegetable stock is important!
Known as 'tortelloni en brodo' in Italy, this is a lighter way to appreciate the delicacy of handmade filled pasta. You can easily add and swap out ingredients, and different flavours of tortellonis to make it the perfect pasta dish for you to enjoy!
Bring salted water to the boil, and add the tortelloni, cooking for 4-5 minutes, or as the packet suggests.
In a separate pan, bring to the boil and then simmer the vegetable stock/broth, adding any herbs you would like to use (we rehydrated dried sage leaves for this, but you could add any fresh herbs too).
To serve, drain the tortelloni once cooked, and put in a bowl. Pour the vegetable broth over the top, and garnish with parsley leaves. Simple but delicious, enjoy!