Toggle Nav
Asparagus Puff Pastry Tarts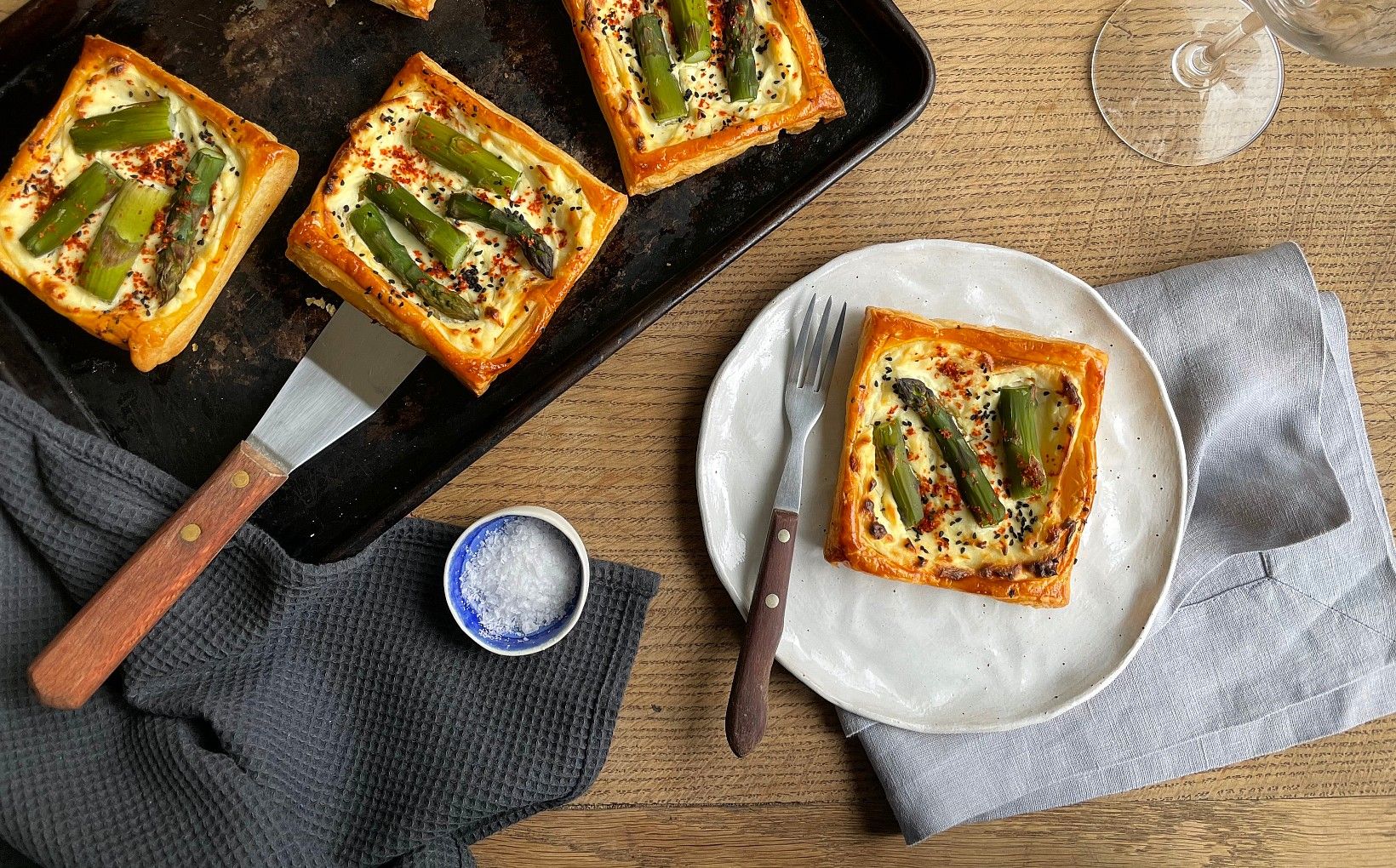 Prep Time : 00h 10
Cooking Time : 00h 25
Servings Number : 5 - 6 people
These asparagus tarts are so easy to make and taste really impressive! The asparagus season is always exciting, and we are always looking for new ways to eat this highly seasonal spring vegetable. These are great for a light lunch, and perfect for picnics.
Preheat the oven to 200C.
Trim the woody ends from the asparagus and cut into three short lengths. Cook in boiling salted water for 1-2 minutes (depending on thickness).
Lay the paste on a lightly floured surface and cut into 6 squares. Cut a border edge around each square to make a 'frame' without cutting all the way through the pastry. Brush the border with beaten egg.
Combine the cream cheese, garlic, lemon zest and some salt and spread into the centre of each tart base. Top each with several pieces of asparagus and sprinkle with chilli flakes and onion seeds, to taste.
Cook for 25 minutes, until puffed and golden.