Toggle Nav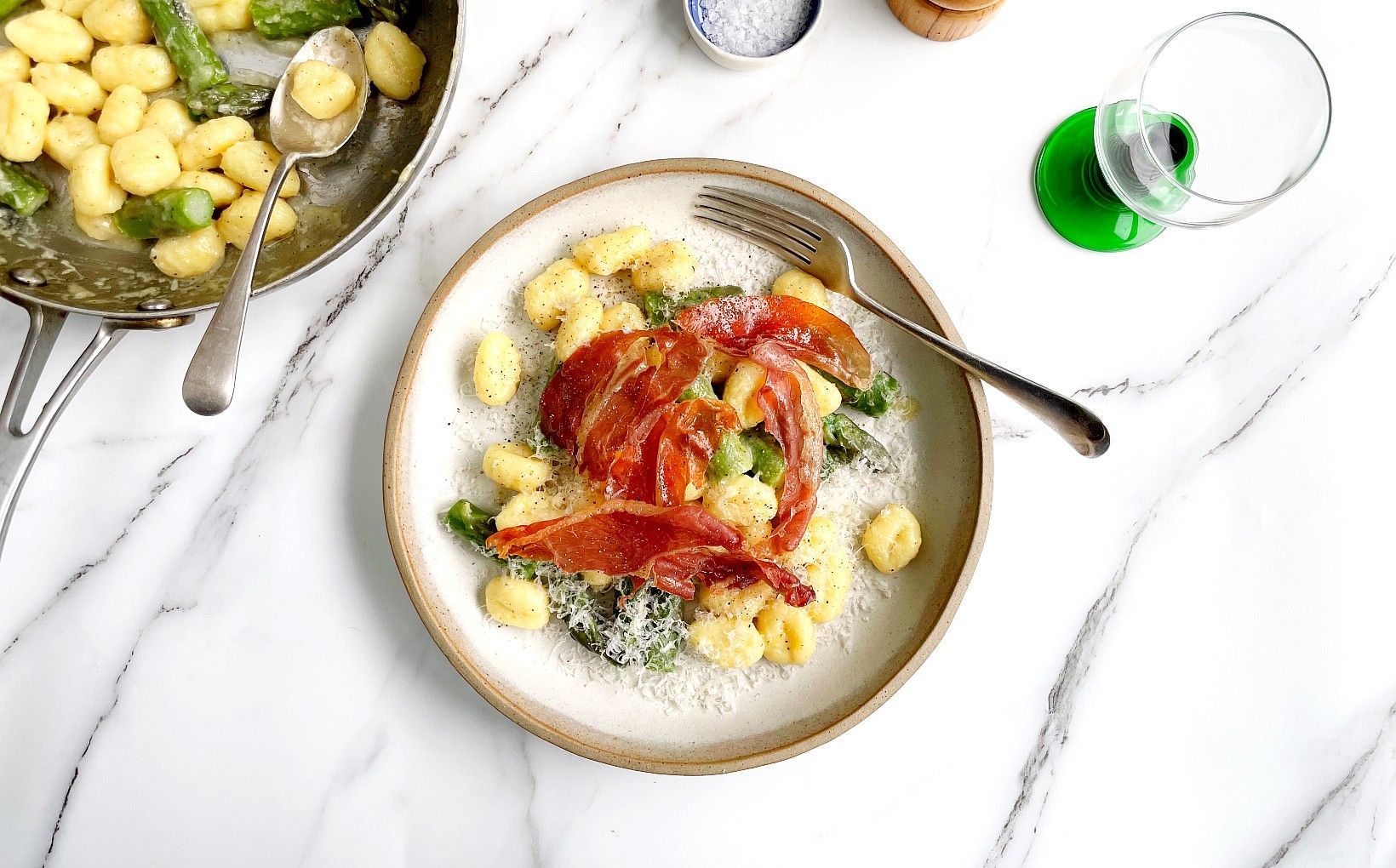 Prep Time : 10m
Cooking Time : 10m
Servings Number : 2 - 3 people
This is a lovely way to serve gnocchi in springtime when asparagus is around. We like to add crispy Parma ham, which brings its own unique seasoning to the dish. You could try varying the vegetables according to what's in season - peas, courgettes and courgette flowers would also be lovely.
Preheat a grill to medium. Lay the Parma ham flat on a baking sheet and put it under the grill for 5 minutes to crisp up.
Chop the asparagus into short lengths, then cook in boiling water for a couple of mins before lifting out using a slotted spoon.
Cook the gnocchi for 2 minutes in the same water, then drain, reserving some of the starchy water.
Add the butter and a splash of olive oil to a frying pan and gently sizzle the garlic for a minute or so.
Add the gnocchi and gently cook for a couple of minutes, adding a generous few spoonfuls of the water. Once a creamy sauce has formed, add the asparagus.
Season with plenty of black pepper. Serve with plenty of Parmesan grated on top and the crispy Parma ham.