Chocolate Hampers
An eclectic selection of food and wine gifts is simply not complete without chocolate hampers. Luxury hampers packed with chocolate delights can make a wonderful gift for just about any occasion, making them an all-year-round option.
To add a personal touch to gifts, you could make up your own hamper, carefully assembling a collection of treats (dark chocolate, milk, white...). As well as being fun to put together, it also helps to make the recipient feel that they're being given an extra-special present — one that's been lovingly tailored towards their own specific preferences.
Chocolate hampers full of surprises
Amongst the Fine Food Specialist chocolate hamper range you'll find hampers with a traditional basket presentation look, as well as other designs: heart-shaped wooden hampers, antique-style wooden suitcase hampers, luxury hamper boxes all tied up with a pretty bow... And what's also lovely is that inside you won't 'just' find chocolate. That special someone you present a hamper to this year will be thrilled to open up their basket to find biscuits, marshmallows, preserves, and all sorts of other mouth-watering treats just waiting to be discovered beneath the lid.
For those who like something different…
We've also got options for even the most adventurous and enthusiastic fine food lover. Getting well out of their 'gourmet comfort zone', lucky recipients will enjoy exploring new flavours upon opening up their Exotic & Unusual Foodie Hamper, which comes in easy-on-the-eye duck egg blue.
Chocolate & Champagne. It simply doesn't get better than that.
In the world of fine food and drink, some things just go perfectly together. That's certainly true of gourmet chocolate coupled with finest champagne. A luxury chocolate & champagne hamper from us is quick and easy to order, and will be delivered on time, making a truly exceptional gift.
Remember, you get 10% OFF your first order!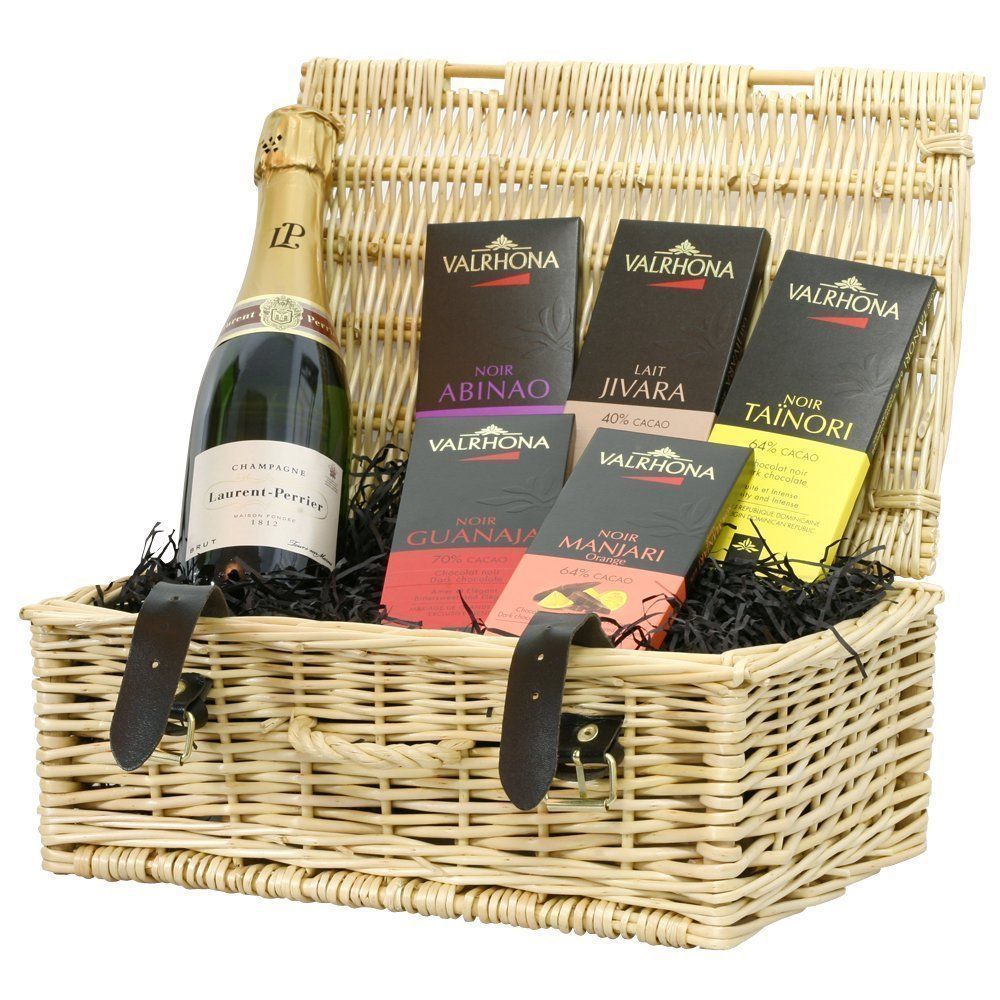 Click here for more information, features & recipes
ORDER BY 11AM TODAY TO BE ELIGIBLE FOR NEXT DAY DELIVERY