Food Gifts
For fine food lovers, new culinary delights are always thrilling to receive, at any time of year. If you know someone for whom sweet treats and savoury delights of the highest quality are a diet "essential", or perhaps someone ready for a gourmet food introduction, this is the web page for you.
Here you'll find a broad selection of fine food ideas, brought to you by Fine Food Specialist — a dedicated team of professionals who know a thing or two about luxury dining; the gift ideas selection we've put together for your convenience being wholly emblematic of this.
Discover and choose from a superb range of gourmet gifts
If you're seeking the ideal present for a fine food-obsessed family member or friend, consider:
Foie gras — treat someone special to a Goose Foie Gras with Truffle & Tokaji Experience
Truffled salami — as good as it gets when it comes to the charcuterie platter
Caviar — Tester sets, and Salmon Caviar & Champagne Hampers available Biscuits, chocolates, macaroons, marshmallows, tea...
Oils and dressings
Why not splash out and spoil a loved one with a beautifully packaged gift that combines elegance with extravagance brilliantly? Surprise them with a super-savoury gourmet treat that takes piquancy to a whole new level, or something so velvety smooth and satisfying that will impress any dinner guest. Here, you'll find a divine array of culinary treats to choose from, and other (non-food or drink) gift options, such as:
Ceramics — Ceramic Plates for Cheese (set of 6), Ceramic Camembert Cheese BakerKitchen knives — Laguiole Steak Knives, Shen knives designed by Karim Maoui
Knife sharpeners — ideal domestic household sharpening tools
Glass tea pots — an exquisite accompaniment for afternoon tea
And:
Sake sets (in beautiful blue) — includes a tokkuri sake dispenser and 4 ochoko cups
Delectable selections, perfectly packaged
Food, drink and other treats presented in their signature packaging. What lovely presents to give a gourmet beginner or a fine food connoisseur.
Our assortment of fine food gifts is so diverse, there's something here to please traditional thinkers, and options for the more adventurous gourmet shopper. Oh, and don't forget, so many of the foods can be accompanied with a fine bottle of something perfectly suitable, not to mention pleasing and refreshing.
Despite the enormous array of gourmet options, you're still not quite sure which gift to give? Simply present that special someone with a Fine Food Specialist Gift Voucher instead!
Get 10% OFF your first order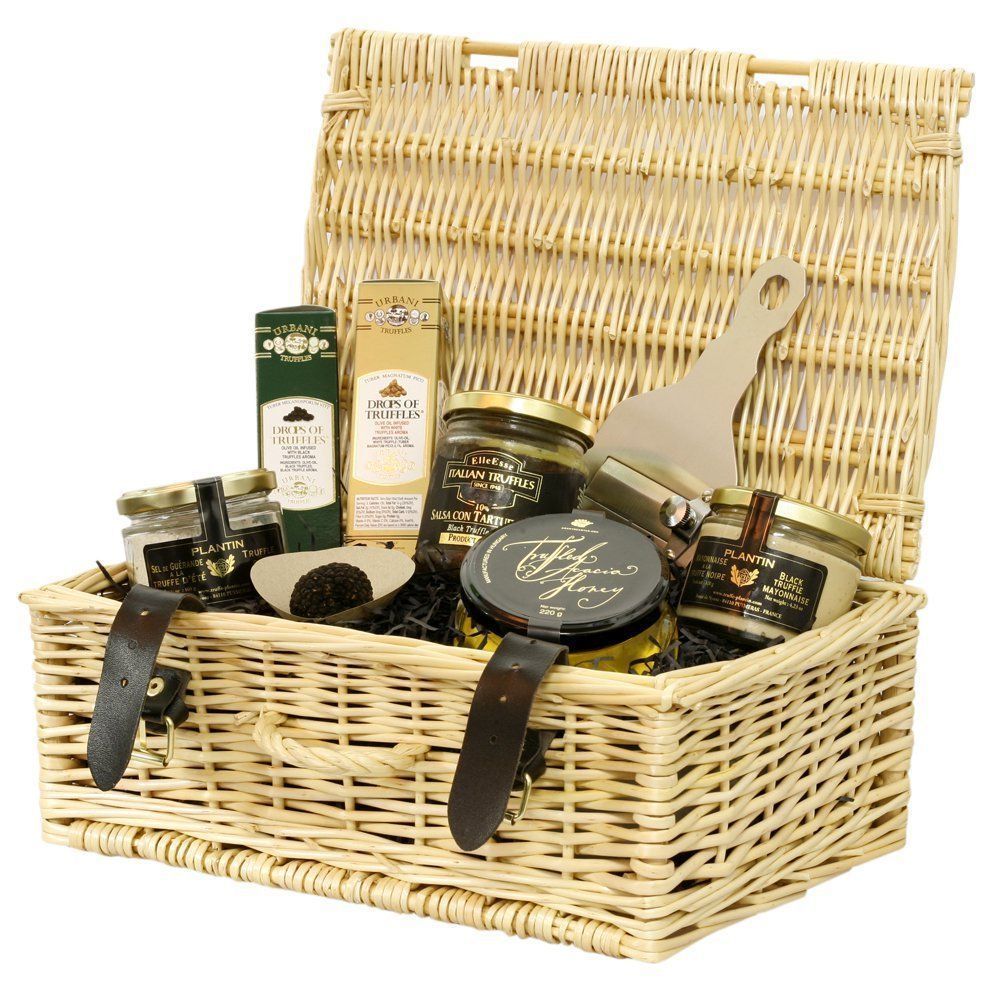 Click here for more information, features & recipes
ORDER BY 11AM TODAY TO BE ELIGIBLE FOR NEXT DAY DELIVERY