Toggle Nav
Cod with Morels and Tarragon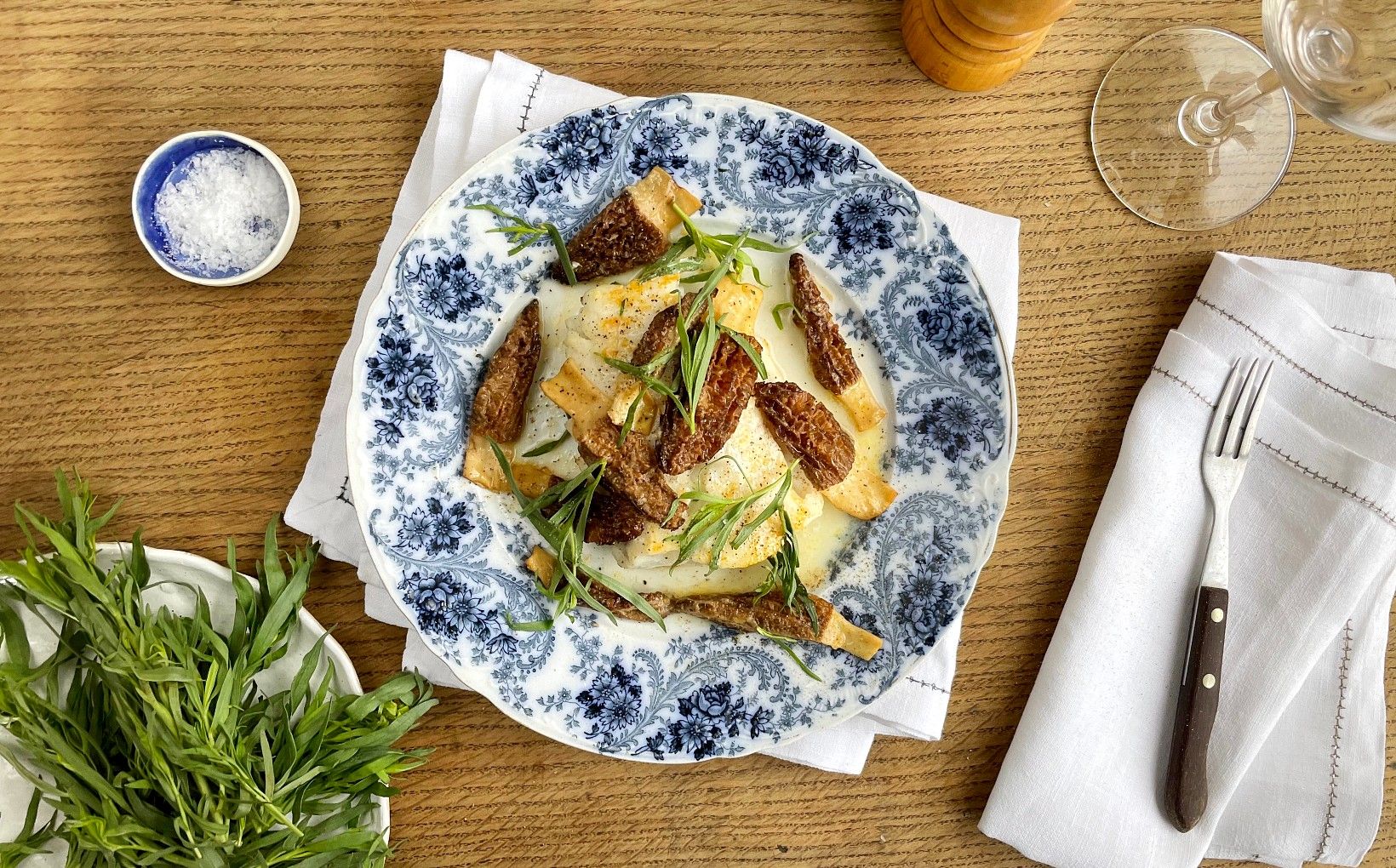 Prep Time : 00h 05
Cooking Time : 00h 15
Servings Number : 1 - 2 people
Stunning ingredients like fresh morel mushrooms are often best treated simply! This dish makes the most of meaty morel mushrooms by pairing them with a piece of pan fried cod, which is just cooked so that it falls apart in pearlescent flakes. All that's needed to complete the dish is a drizzle of the pan juices and a squeeze of lemon.
2 cloves garlic
A splash of oil for cooking
Heat a non-stick frying pan and add a splash of oil. Once hot, season the cod with salt and add it to the pan, skin side down, pressing to make sure it lays flat. Cook until the skin is crisp and golden, around 3 minutes.
Carefully turn it over and add a good chunk of butter to the pan. Cook for a further 2-3 minutes, or until cooked through. Add a handful of tarragon leaves for the last 30 seconds of cooking.
While the cod is cooking, heat another splash of oil in a separate pan and add the mushrooms. Cook until they're starting to soften, then stir and add some salt and around a tablespoon or so of butter. Add the garlic and continue to cook, stirring, until the mushrooms are completely soft - a minute or so.
Serve the cod with the mushrooms and any pan juices drizzled over. Add a squeeze of lemon, and serve.