Toggle Nav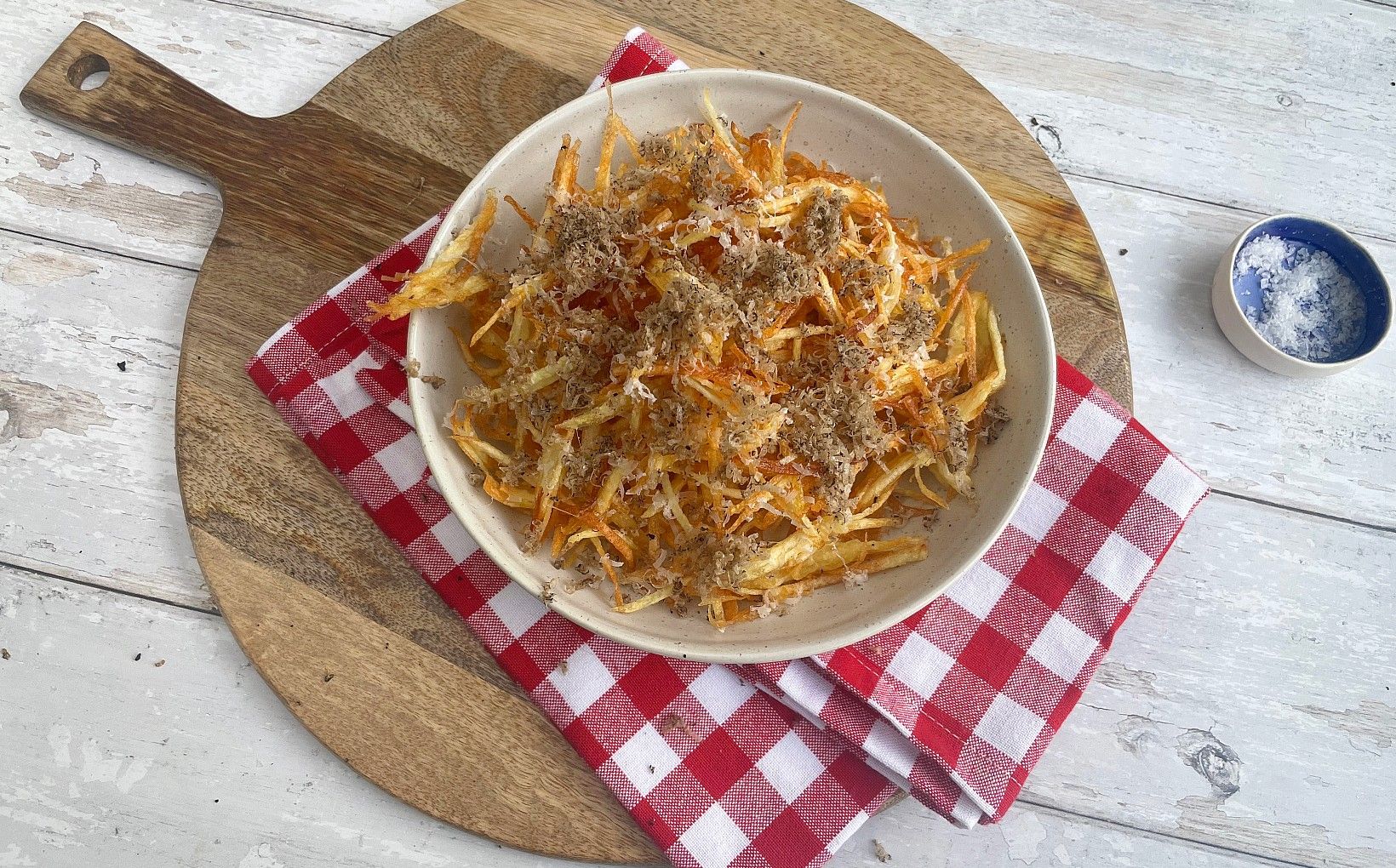 Prep Time : 10m
Cooking Time : 20m
Servings Number : 3 - 4 people
Shoestring fries are very hard to stop eating, especially when topped with plenty of autumn black truffle. These are especially good with a glass of champagne - the ultimate serving suggestion!
This is easiest using a vegetable peeler with a julienne attachment, but you could also chop the potatoes into very small, thin strips.
1kg Maris Piper potatoes, peeled and cut into very thin strips using a peeler attachment or by hand
Vegetable oil for frying
Parmesan for topping
Autumn black truffle to serve
Sea salt to serve
Heat oil for deep frying to a temperature of 180C.
Deep fry the potato sticks in batches until crisp. Drain on kitchen paper.
Top with sea salt, Parmesan cheese and plenty of grated black autumn truffle.