Gourmet Foods
Speciality meat & poultry, cheese, caviar, foie gras, chocolates, truffles...
If you love great food, and you insist on the best, you're at the right place online. At Fine Food Specialist website, we can offer you a splendid selection of gourmet foods, with something for everyone to enjoy. Perhaps you seek a specific but difficult to source ingredient? Or maybe you're looking to stock up on several items: gourmet foods that every fine food devotee should always keep a supply of at home or in the restaurant kitchen?
Whatever your requirements when it comes to gourmet, you're sure to meet them here. You might just discover exciting new gourmet options, too. Enjoy the thrill of choosing from the ultimate selection online. Buy for yourself, or as a gift for someone special. And if you can't quite find what you're looking for, why not give a Fine Food Specialist Gift Voucher instead?
A delectable range of premium quality gourmet delights
Just exploring the range can be super fun. Reading about the various item choices within the dedicated sections can be fascinating, an education. Before placing your order, learn all about speciality gastronomic delights such as caviar, foie gras and pate, specialty cheese and meats, oils and vinegars, smoked salmon, fresh truffles, and not forgetting of course gourmet chocolates; who can possibly resist those?
Gourmet hampers make marvellous presents
If you're thinking of giving someone you care about an exceptional gift this year — on their birthday, wedding anniversary, at Christmas, or indeed at any time, to show how much you care — why not treat them to a magnificent gourmet hamper packed with premium quality items all beautifully presented? Our range of gourmet hampers is extensive, and if you can't quite find the perfect one for you, simply purchase a hamper basket or box, and then enjoy filling it to the brim yourself with fabulous fine food treats. What an amazing present that would make.
Superlative cutting-edge cuisine, all in one place
Gourmet foods as a starter or main, or as the food served up to excited guests as a full three-course dinner... everything you need to make your planned dinner party a complete success is available to buy here. What's also great about gourmet food is that it can be enjoyed at breakfast, lunch or dinner. Here, you'll find culinary options to enjoy at any time of day. And don't forget to stock up on all the oils, garnishes and dressings you'll need to give each gourmet dish you prepare that perfect fine food finishing touch!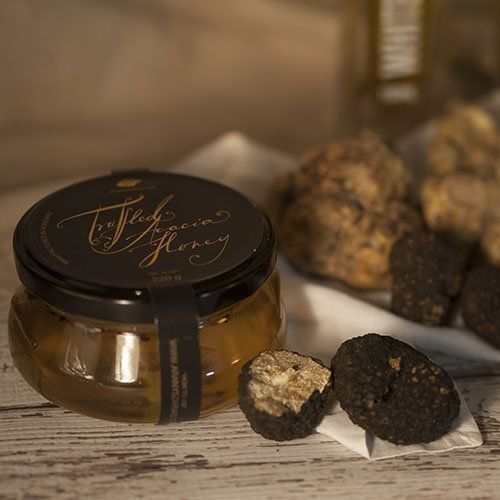 Click here for more information, features & recipes
ORDER BY 11AM TODAY TO BE ELIGIBLE FOR NEXT DAY DELIVERY