We love a good burger here at Fine Food Specialist, and we have a feeling you do too! Burgers are a bit of a passion project for us, which is why you can consider us your one-stop shop when you need to buy burgers. Meat, buns, accompaniments - we have it all!
What are the best beef burgers?
When it comes to building the beefiest, juiciest burgers with the most full-on flavour, there is only one choice as far as we are concerned - Wagyu beef burgers. Wagyu steaks are sought after the world over for their fat content and flavour, and those are the same qualities that make Wagyu beef burgers so irresistible.

We like to cook our Wagyu beef burgers medium to preserve their beautiful texture. We also stock Dutch milk-fed veal burgers, if you want a beef burger with a lighter, milder flavour. Browse our range of Wagyu beef and specialist burgers now.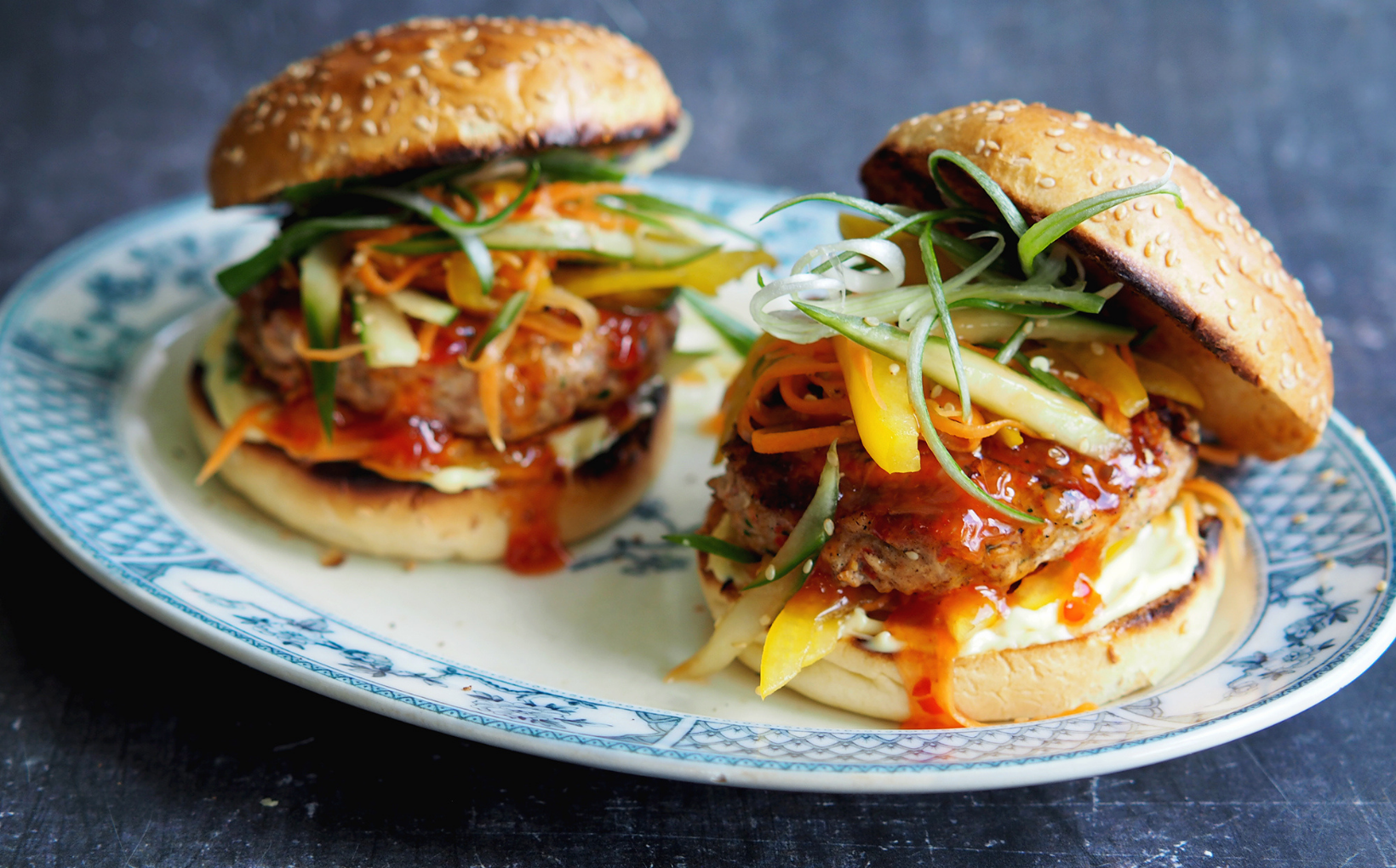 Speciality burgers
Don't fancy beef? No problem! We have been experimenting in our test kitchen and have come up with some really fun beef burger alternatives. Try our lamb, chilli and coriander burger - the strong flavour of lamb works perfectly with the spice and herbal fragrance of coriander in this burger. Top with a yoghurt based sauce, or ramp up the chilli heat with some sweet chilli or hot sauce.
Game lovers will enjoy our wild venison burgers. Try topping with some mushrooms fried in butter and quick-pickled onion rings for the perfect autumnal burger.
What are the best buns for a burger?
Burger buns have come a long way from the soft pappy varieties that popped up at every BBQ. Brioche buns are the way to go if you want to make the most of your speciality burger, with the slight sweetness of the bread working well with the caramelised flavours of the meat. We sell sesame seeded brioche buns, so make sure to stock up for your next burger night!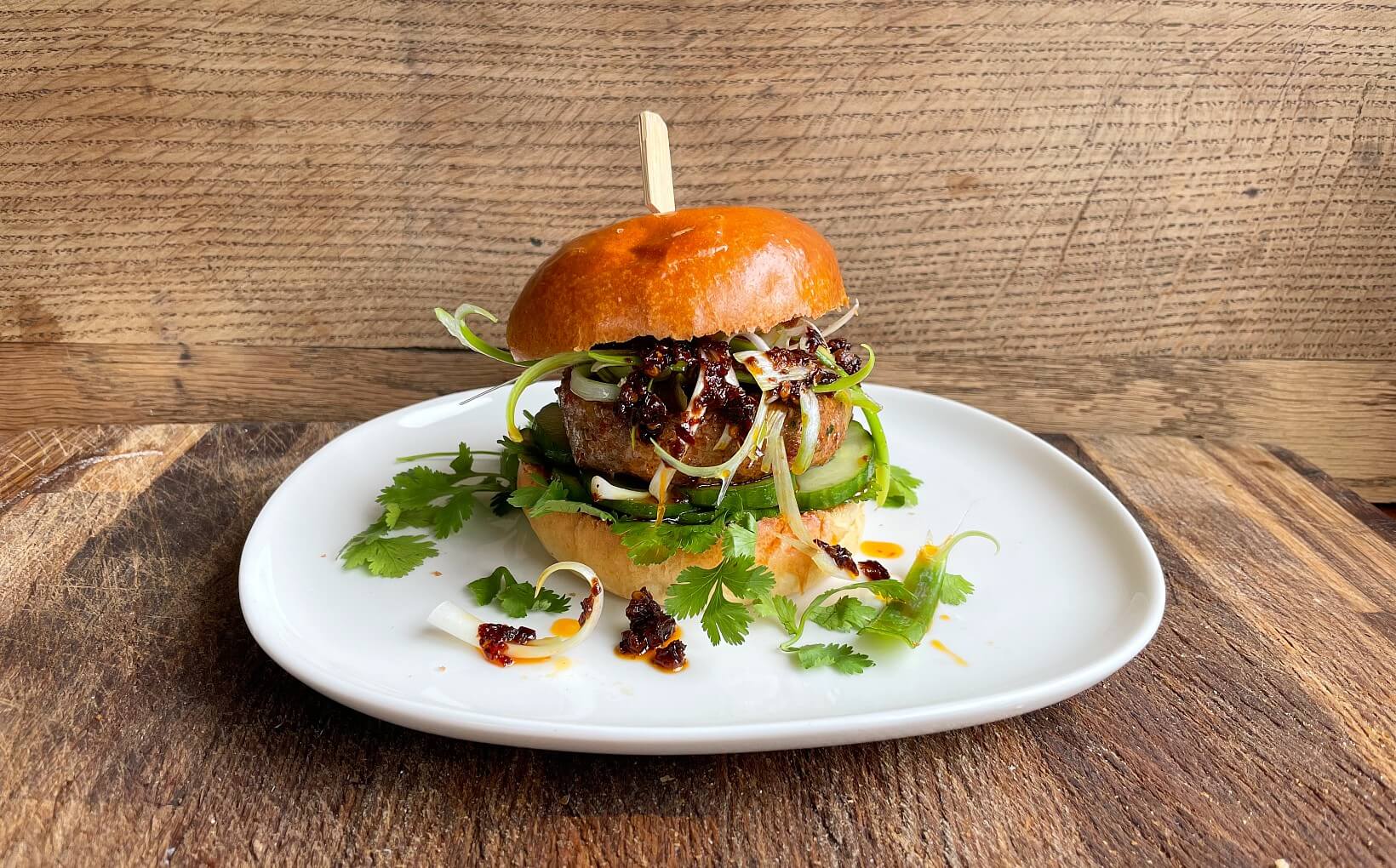 What are the best toppings for a burger?
As you know, we don't do things by halves here at Fine Food Specialist - if we make a burger, we want it to be the very best! For a luxe twist, we love to add some truffle mayonnaise to our beef burgers, or perhaps some truffle dust!
Cheese in a burger is often non-negotiable, so make sure to browse our range of specialist cheeses to find the perfect accompaniment. We love blue cheese with a beef burger or try something milder with veal.
Ultimate Burger Box
If you've got a party or event planned or you are looking for a gift for a burger lover, our ultimate burger box is the perfect solution. The box contains a range of our most popular gourmet burger products, buns and that aforementioned truffle dust, which is destined to become your new best friend in the kitchen. You will be shaking it over everything… including your chips. Especially your chips!
Burger recipes on Drogo's Kitchen
Need some more inspo? Check our burger recipes on Drogo's Kitchen. We've got a Wagyu mushroom burger with caramelised onions, Iberico pork burgers with Manchego and crispy onions, a white truffle and porcini burger and much more!
Explore our site now...
Take a look at Drogo's Kitchen for more inspiration and cooking advice. If you try out any of our ingredients or recipes please do tag us on social media! We love to see what you create.
Instagram | Facebook | Twitter | Pinterest | YouTube