Discover our best mushroom recipes featuring the finest wild mushrooms, dried mushrooms, and specialist varieties such as girolles, porcinis, morels, and plenty more. Our fantastic range of mushrooms are the perfect addition to gourmet meals or can be showcased as the centrepiece of a dish. Mushrooms are such a versatile vegetable and are great for cooking with when in season. Browse our top recipes down below, we've got everything from hearty Autumnal pies to truffle burgers and plenty more exciting recipes to keep your tastebuds excited. For more information about mushrooms, read our ultimate guide here.
The best mushroom recipes from Drogo's Kitchen
Autumn marks the beginning of the mushroom season and we have plenty of exciting mushroom recipes to inspire you in the kitchen this time of year. Scroll through for all the best dispatches from our test kitchen. Tap the picture for the recipe and ingredients.
Porcini mushroom recipes
Porcini mushrooms are known as the king of mushrooms, and what better way to kickoff our roundup of best mushroom recipes than with these beautiful wild mushrooms. If you want to learn more, click here to read our guide to porcini mushrooms.
White Truffle and Porcini Burger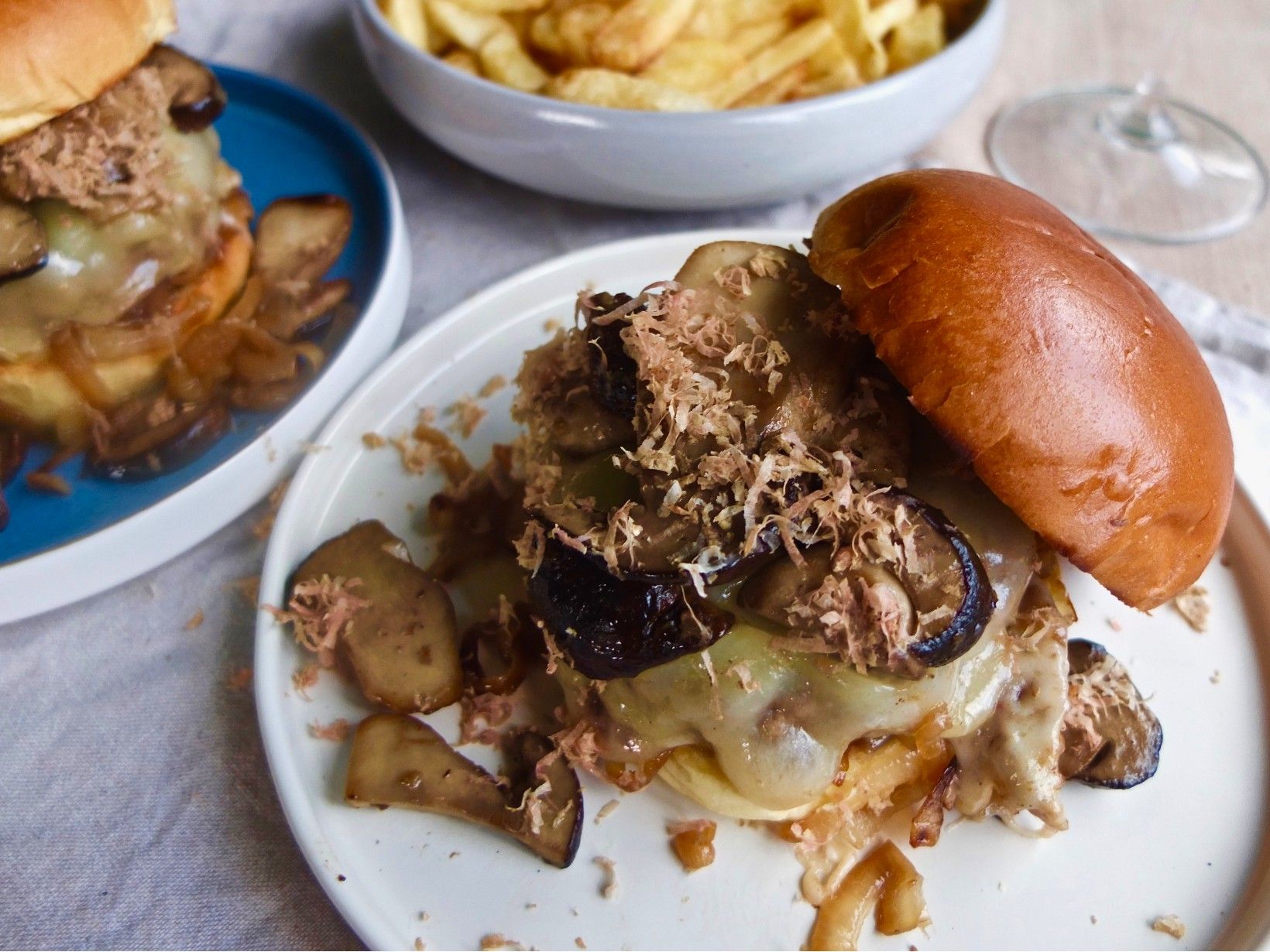 This is a truly decadent take on a mushroom burger. The combination of rich porcini mushrooms with alba white truffle is a match made in heaven.
Girolle mushroom recipes
Girolles are also known as chanterelles in Europe, and are quite a versatile wild mushroom to work with in the kitchen. They have a great texture and an almost fruity taste.
Wild Grouse with Spinach, and Golden Girolles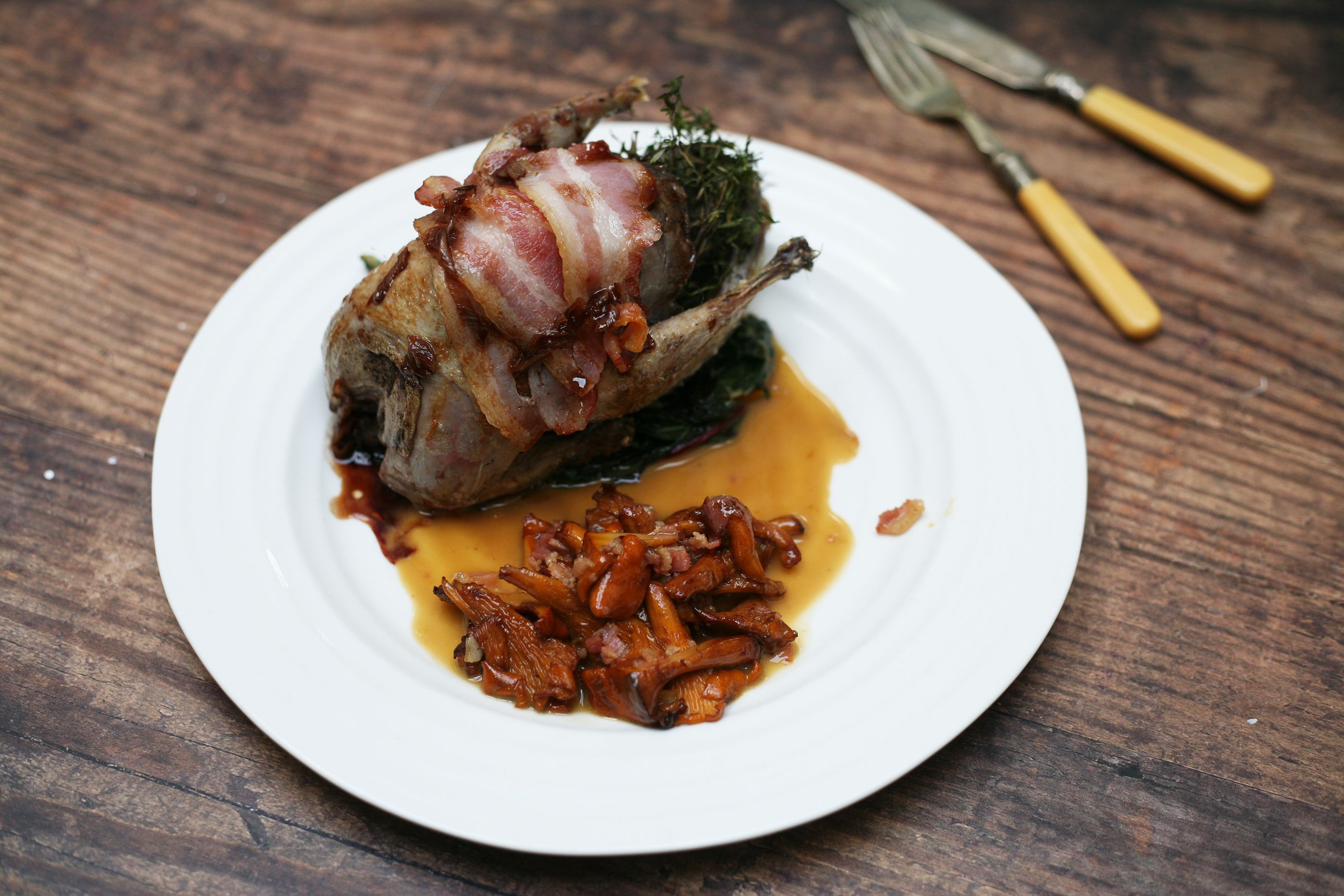 Game and mushrooms complement each other so well. This is a great recipe to impress a date and make the most of the seasonal produce available in Autumn.
Argentinian Ribeye with Creamy Girolle Sauce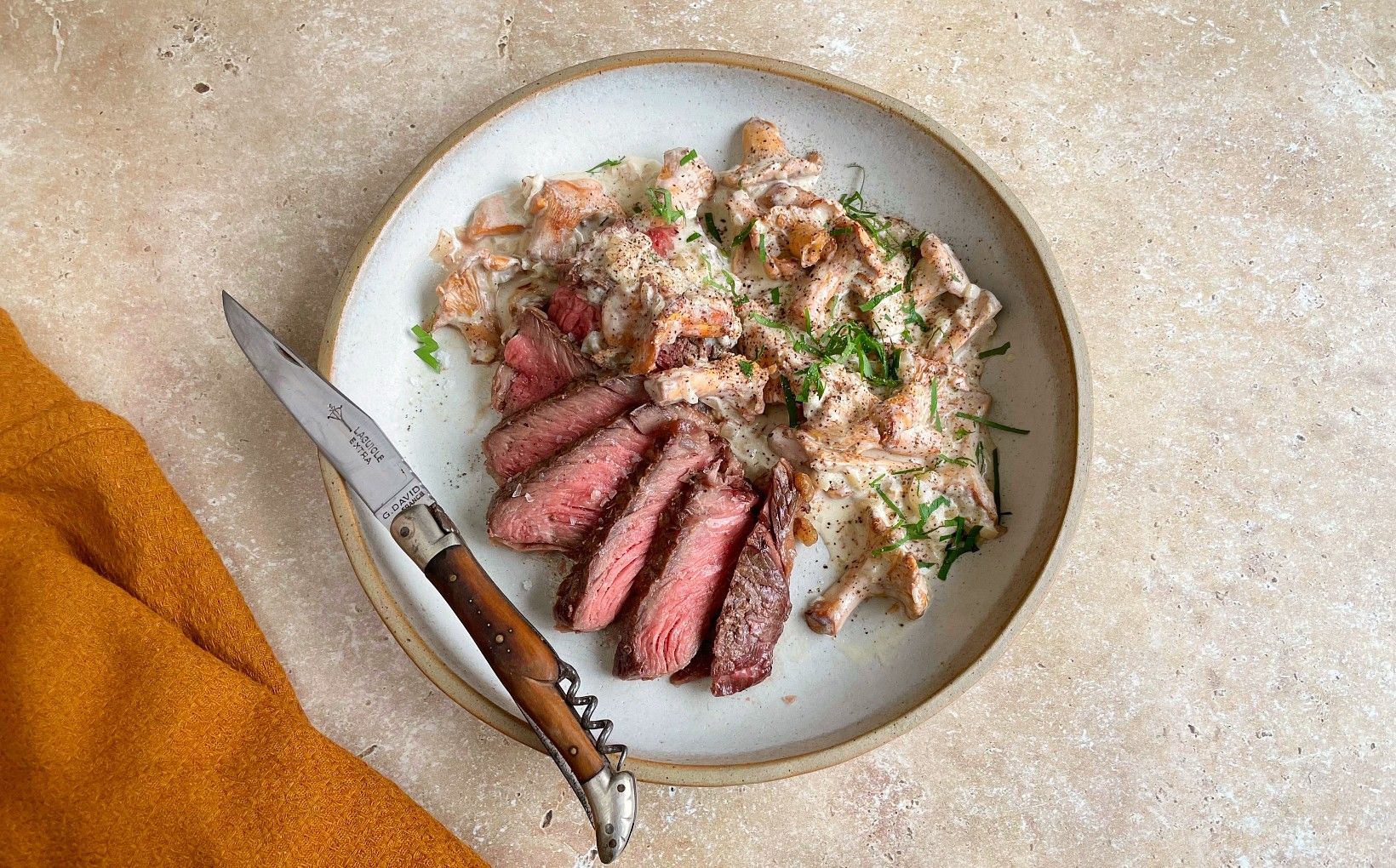 Argentinian beef is impeccable and pairs beautifully with this unctuous girolle sauce. Another great recipe to pull out when girolles are available.
Silk Handkerchiefs with Girolles and Confit Egg Yolk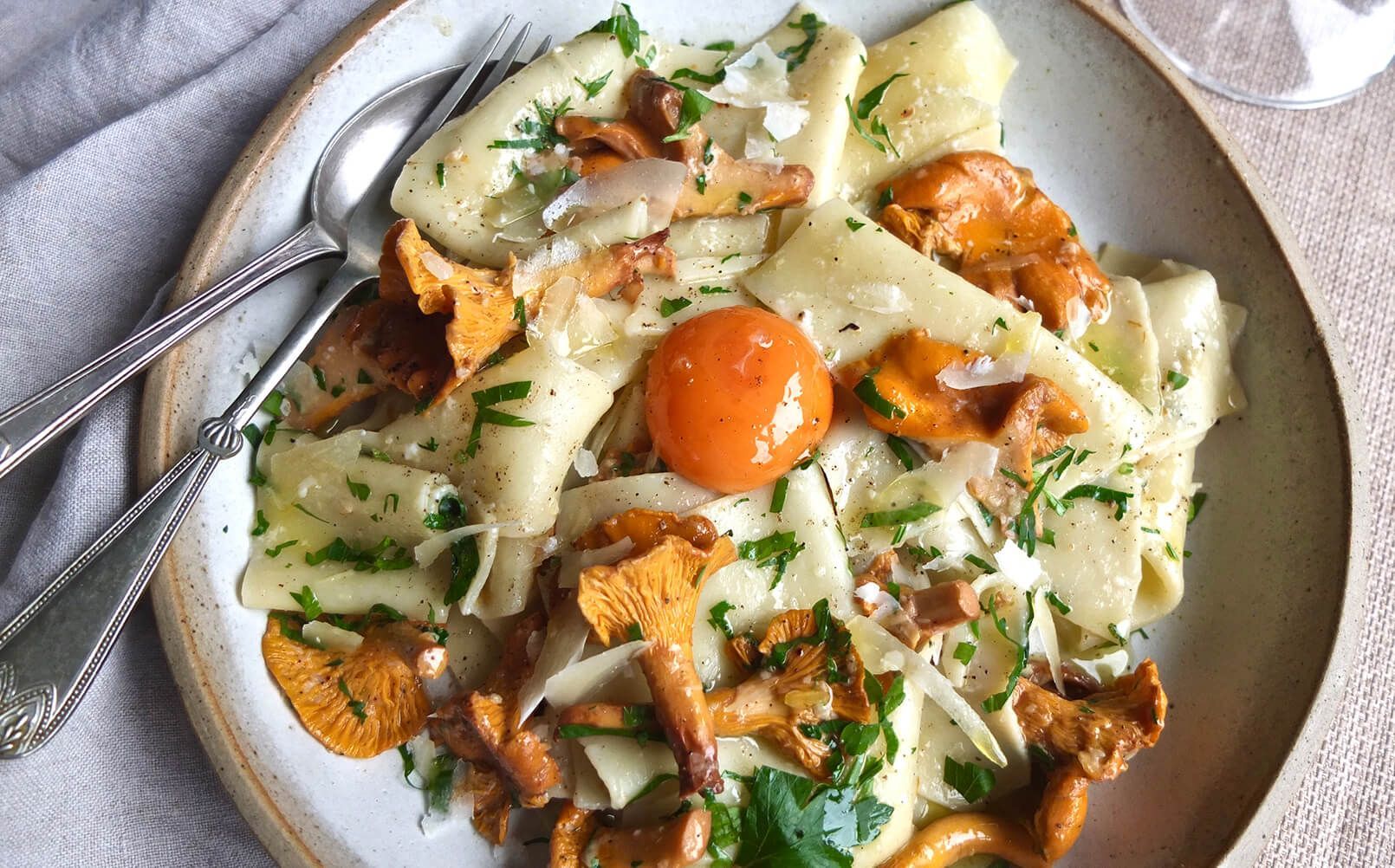 This is an elegant dish of pasta that is also quite simple to put together. Such an effortless way to enjoy these golden girolles.
Morel mushroom recipes
Morels are quite a special variety of mushroom that are only available in the spring. They have a wonderful nutty taste and a honeycomb-like body.
Scrambled eggs with Morel Mushrooms
Mushrooms and eggs! Treat yourself to this classic breakfast staple elevated with these special spring morels.
Morel Mushroom and Pea Tagliatelle with Spring White Truffle
Morels are rich and nutty and are greatly complemented by the addition of fresh spring white truffle in this tasty pasta dish.
Cod with Morels and Tarragon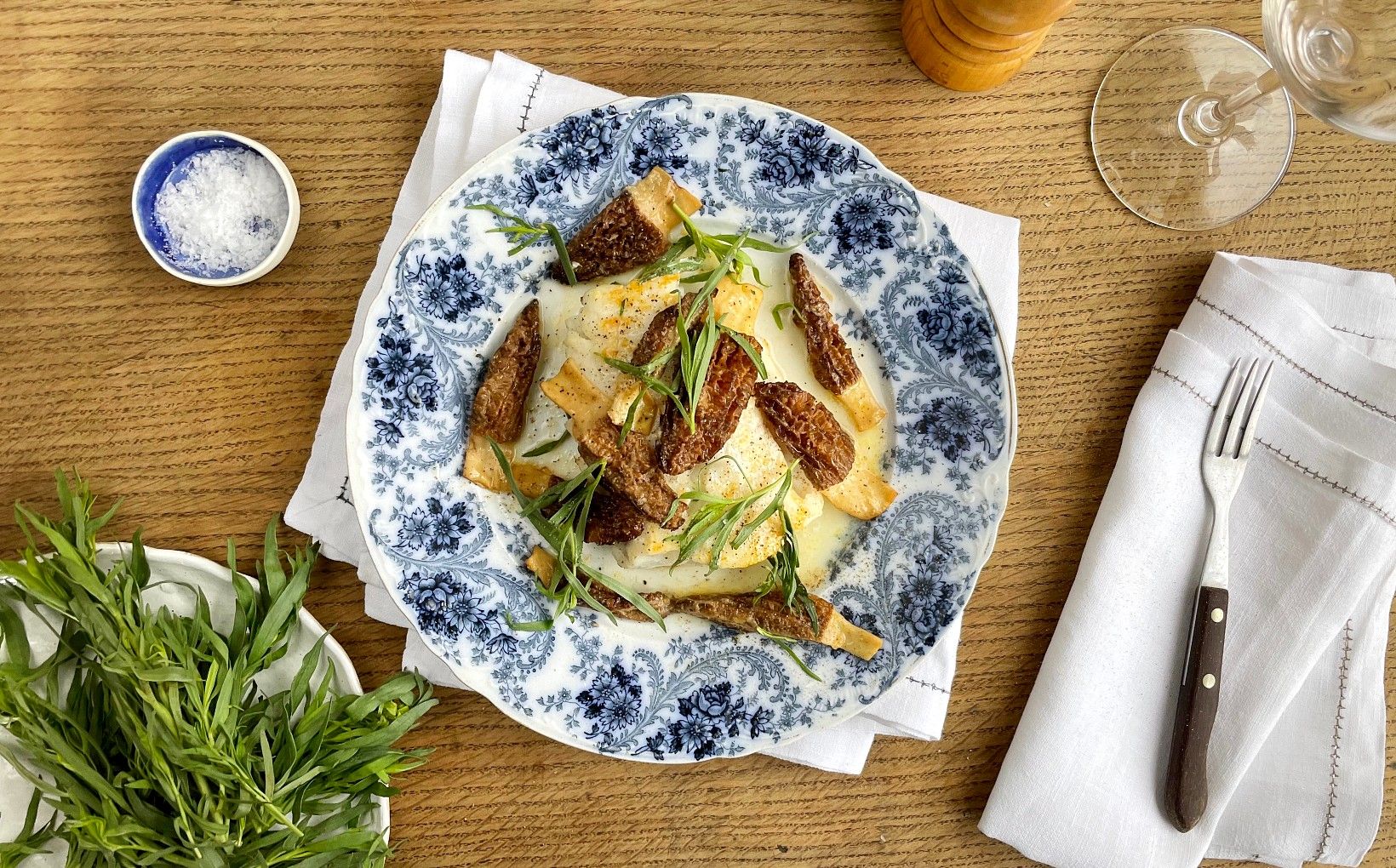 Fish and mushrooms are not normally associated together, but once you taste this recipe you'll be a fan. The texture of these honey-comb like mushrooms and the great depth of flavour they provide is incredible.
Asian mushroom recipes
We have a fantastic selection of specialist asian mushrooms featuring all sorts such as shiitake, enoki, and plenty more.
Braised Abalone with Aged Soy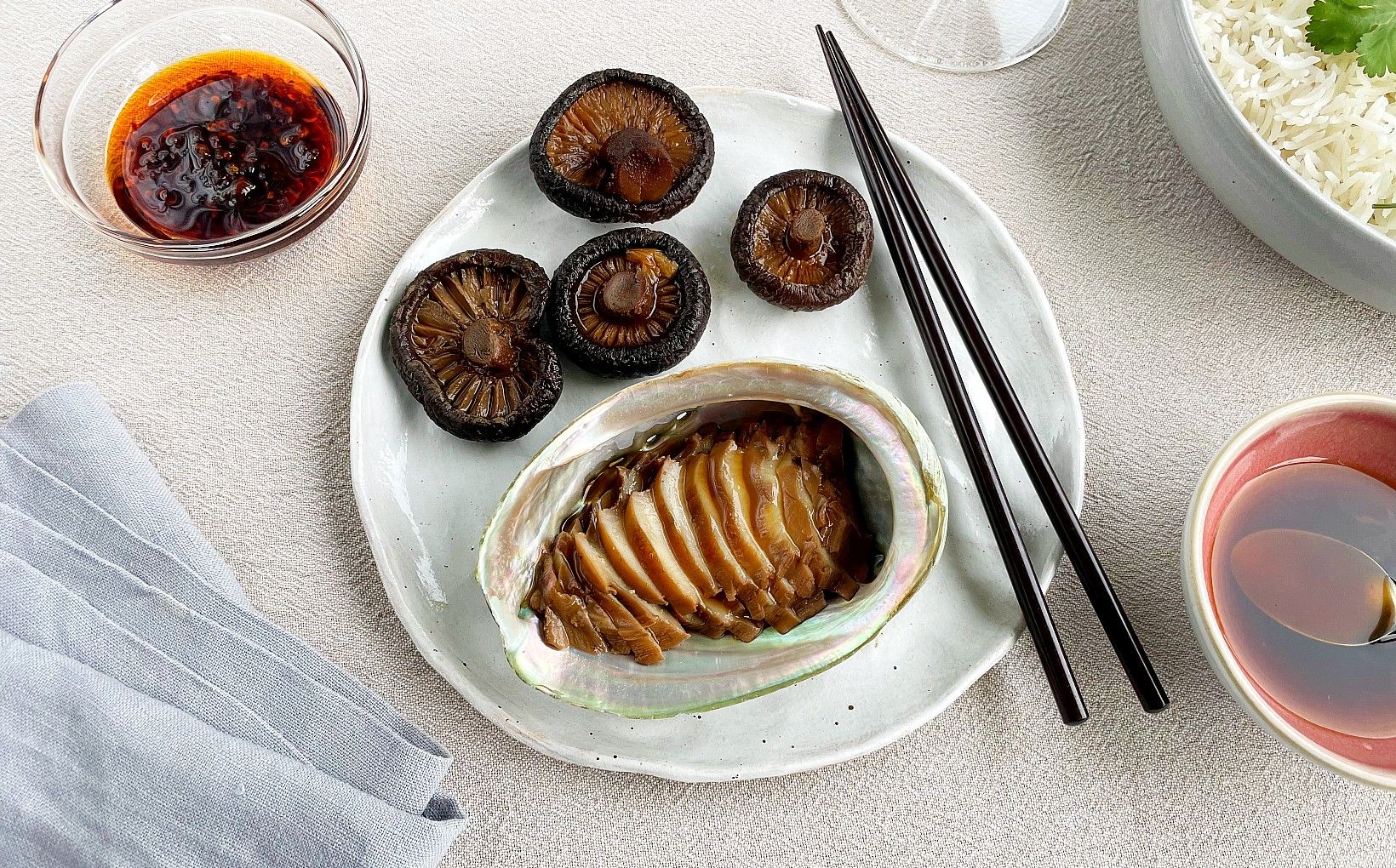 Another seafood and mushroom combination – this time we used dried shiitake which are immensely flavoursome and add a hearty richness to the braised abalone.
Dried mushroom recipes
Dried mushrooms are a great cupboard staple to always have on hand. Its a fantastic way to impart a strong mushroom-y flavour, and they are available year round.
Pigeon Pie with Dried Porcini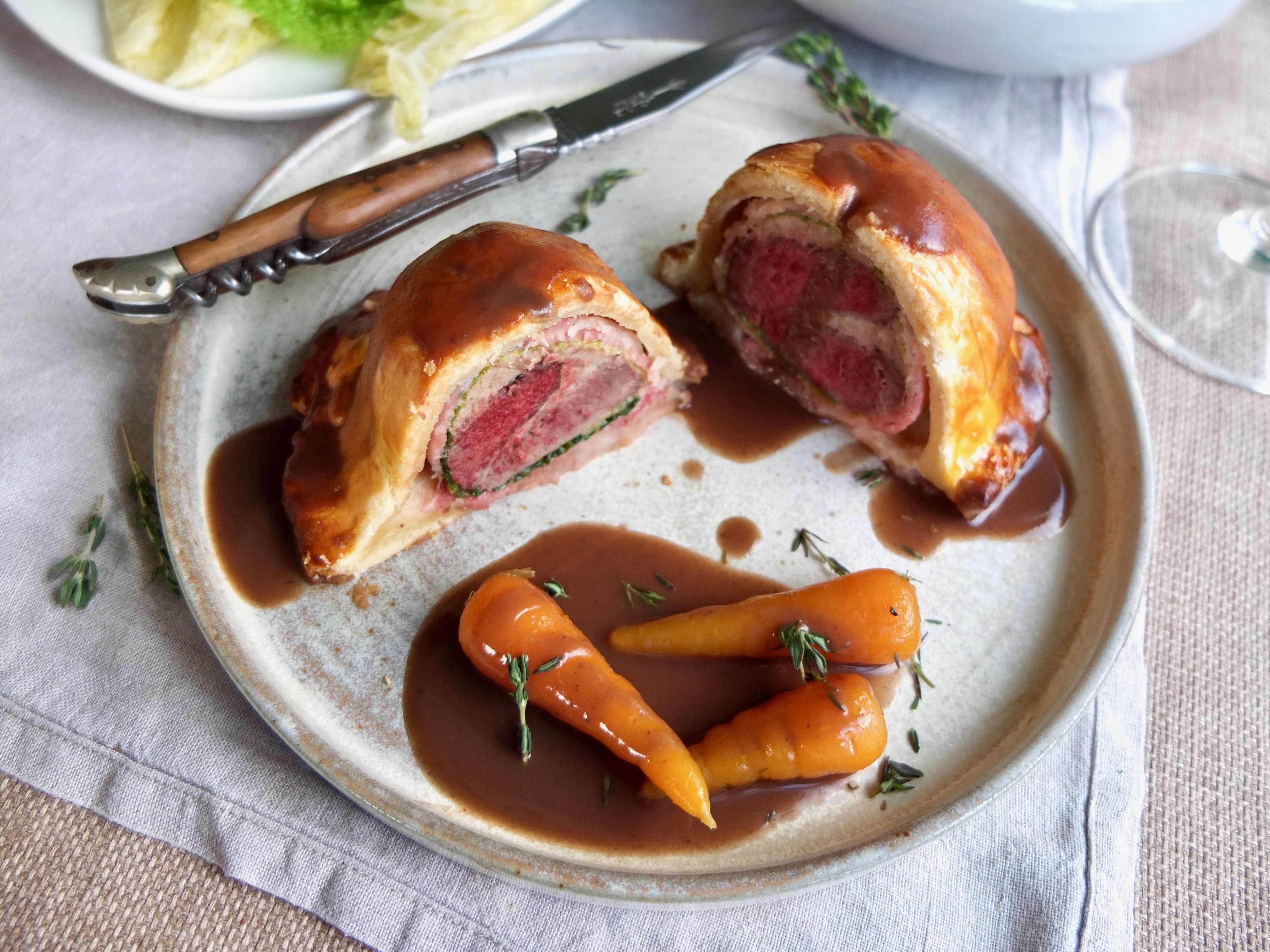 This showstopper is worth the time and effort to make. Pigeon is a wonderful meat that is deep and gamey – great for eating during the autumn.
Oxtail Stew with Herb Dumplings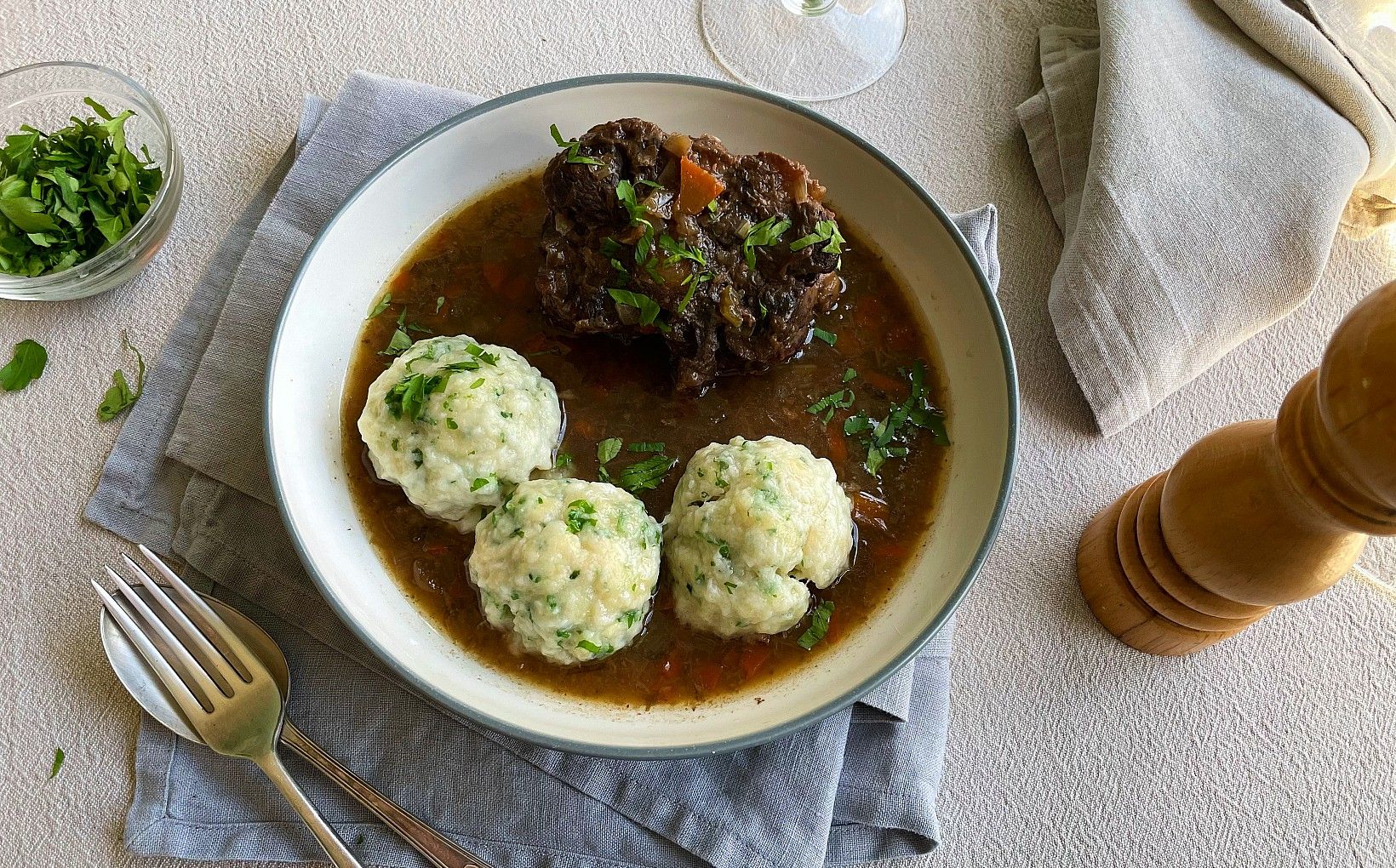 As the days get cooler and we settle into Autumn, stews are the perfect way to warm up. Rich and hearty, this oxtail stew with pillowy dumplings is the ultimate autumn recipe to tuck into this time of year.
Osso Bucco with Polenta and Gremolata
Osso Bucco is a traditional Italian dish from the Lombardi region. The bone imparts great flavour to the stew and the marrow is so rich and tasty.
Mushroom and Truffle Recipes
Mushroom and truffles complement each other wonderfully, and are such a natural pairing.
Chicken with Perigord Truffle and a Creamy Mushroom Sauce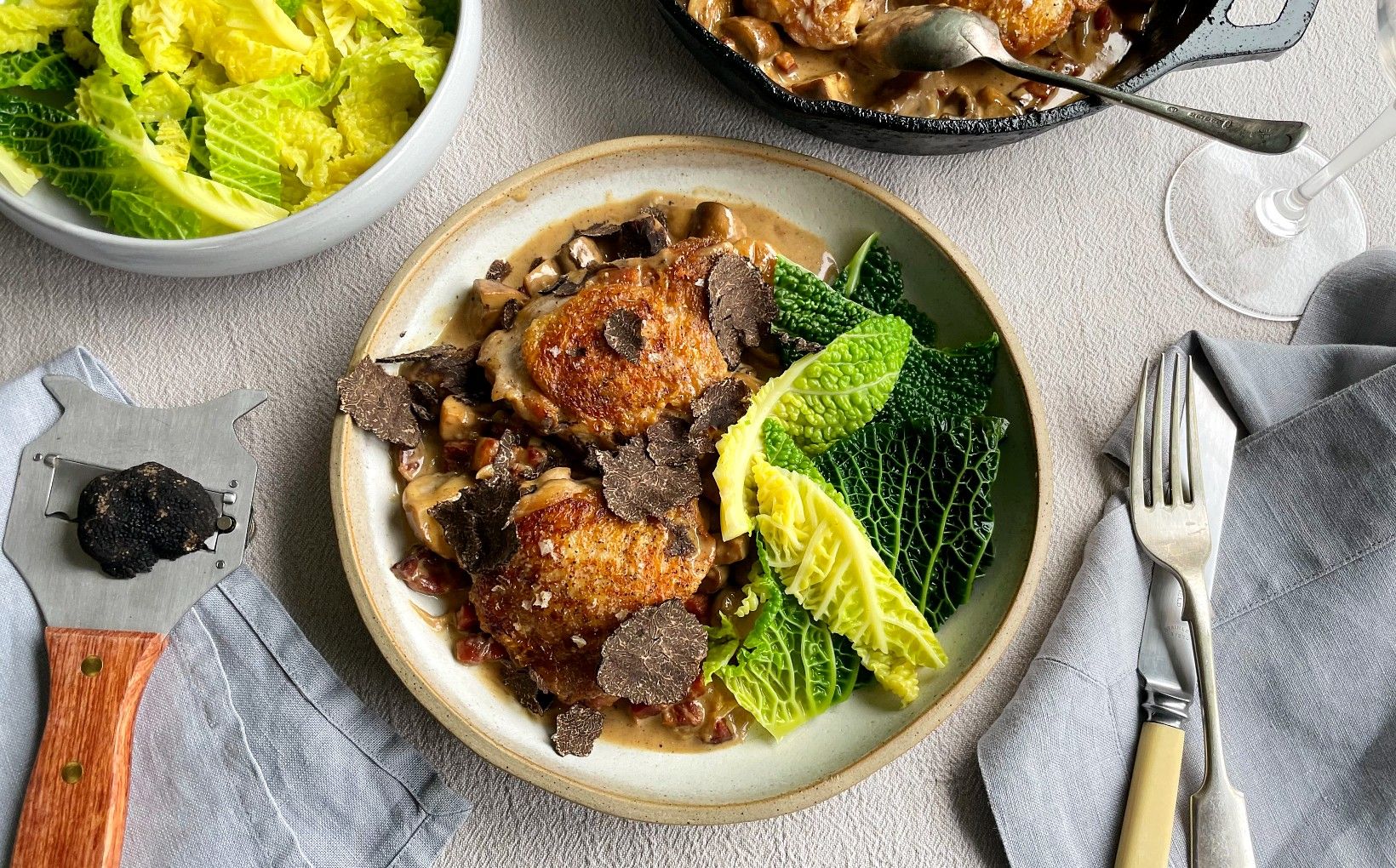 Here's another fantastic autumn mushroom recipe to get stuck into this season. Creamy mushroom sauce with truffle stuffed chicken – a gourmet dish you'll want to try!
Wild Mushroom recipes
There are so many varieties of wild mushrooms to choose from on our site from golden girolles to pied du mouton to mousseron, and many more to try.
Girolles with Persillade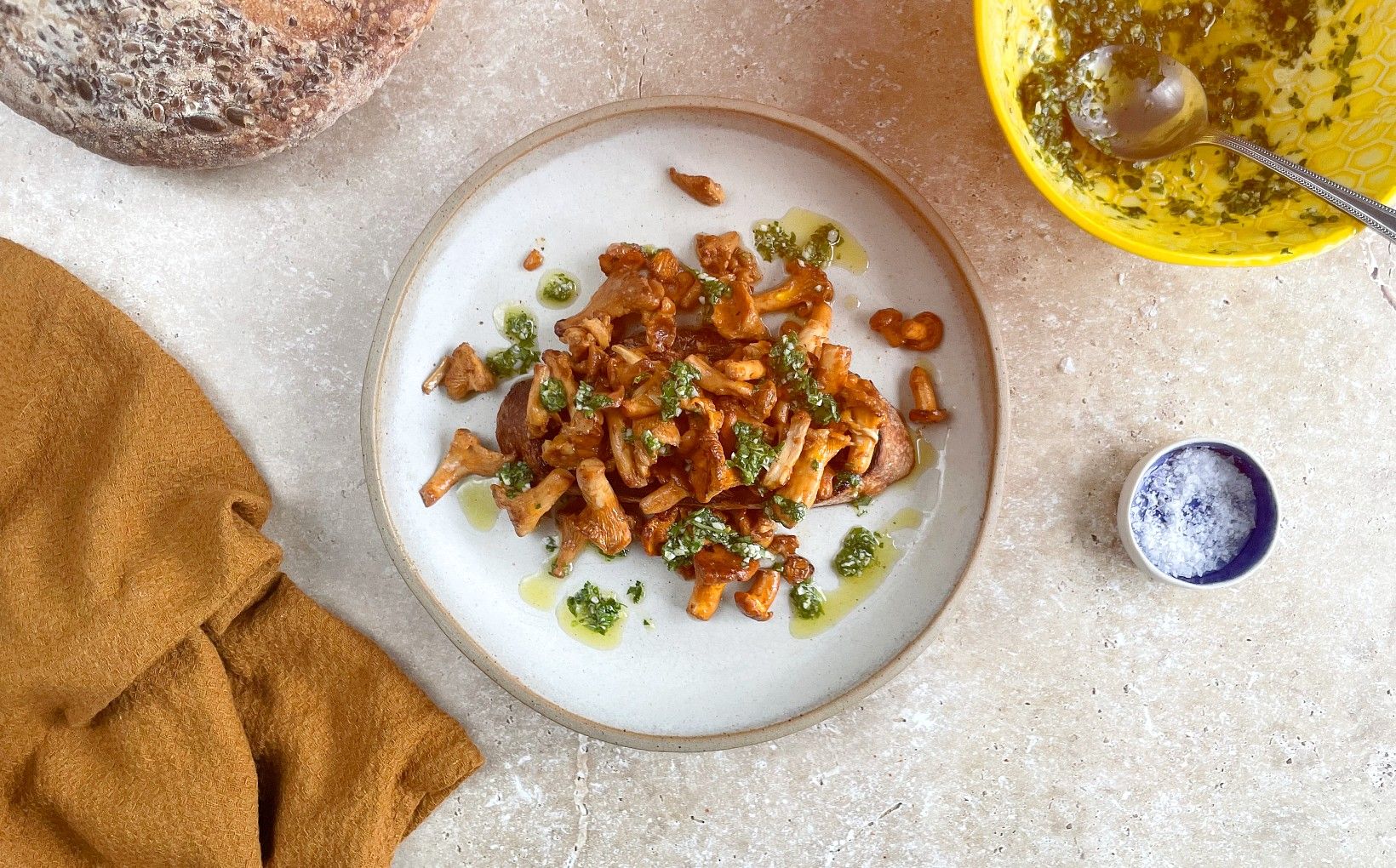 This is a lovely side dish that will go with fish or meat or can be served for breakfast with a poached egg. Persillade is similar to gremolata and is a fantastic garnish to emphasise the fruity flavour of the girolles.
Explore our site now...
Browse our fantastic selection of mushrooms and take a look at Drogo's Kitchen for even more recipes and cooking advice. If you try out any of our ingredients or recipes please do tag us on social media! We love to see what you create.
Instagram | Facebook | Twitter | Pinterest | YouTube