Posts tagged 'Quail's eggs'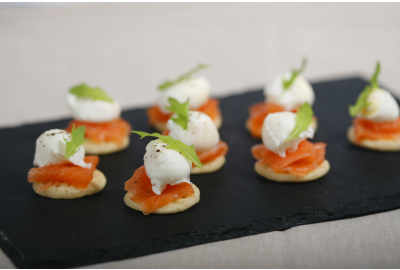 My favourite egg is a poached quail's egg. Nothing beats that sensationally creamy and rich egg yolk that bursts in your mouth without all the dripping mess. These quail's egg canapés are a great crowd pleaser and make for a delicious pre-dinner nibble. They are so easy to assemble and can be ready in no time at all. Why not serve them alongside our Scotch Quail's Eggs or Beetroot Pickled Quail's Eggs for a fun and delicious plates of canapés?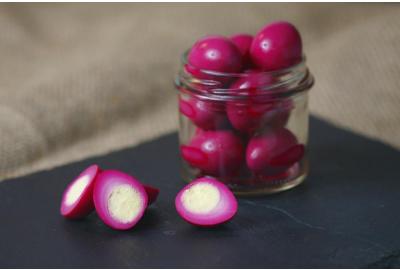 Pickling is an amazing preservation method that not only extends the life of your food, but also transforms its flavours, giving it an interesting and tasty edge. These are our affectionately named 'Pickled Pink' quail's eggs. In this recipe I have used beetroot as a way of transforming the pickling liquid into a deep pink, almost purple dye, creating deliciously quirky and eye-catching eggs.