Autumn means game season and the arrival of lots of new and interesting meats to play around with. The word 'game' defines a group of birds and wild animals, which are hunted by game specialists and prized for their full, rich flavour. Our wide selection of birds, venison, rabbit and hare are just what you need to bring some interest and excitement to a weekday meal or dinner party.
When does the UK game season start?
You may have heard of The Glorious Twelfth, a phrase which refers to 12th August and the eagerly awaited start of UK game season! This is the time from which some game birds - most notably grouse - are legally hunted. However, different bird and animal game such as quail, venison and rabbit are available at other times throughout the year.
Why is game hung?
Hanging does what it says on the tin! The meat is literally hung - in a carefully controlled environment, of course - in order to tenderise it and encourage development of all the beautiful, rich flavours. All our game products have been hung for the optimal amount of time, and are ready to cook and enjoy immediately.
What are the different types of game?
In the UK there are several categories of game: 'small game', which includes small mammals and birds; 'game proper' which includes larger winged game such as duck and small animals like rabbit; and 'big game', such as venison (deer).
Game Birds Stocked at Fine Food Specialist

Some of the most revered and sought after game, these intensely flavoured birds are enjoyed from mid August to December. They're the perfect size to serve whole, traditionally with bread sauce and game chips, which are actually crisps. The bird is particularly tender early in the season, and will appeal to those who like a strong, gamey flavour.
Part of the pheasant family, the red legged partridge is sometimes known as the French partridge, which helps distinguish it from the English grey species. Available from September through to February, it's a little lighter in flavour than other game birds, and a great introduction to those unfamiliar with specialist poultry.
Wild duck such as Mallard is the perfect choice for a show-stopping roast or evening dinner for two. Available from September through to February, they should be roasted quickly for a maximum of 30 minutes to prevent drying out but can be pan fried first to ensure a lovely crisp finish on the skin. Serve with autumnal vegetables or fruits such as blackberry.
Our guinea fowl enjoy free reign of the French countryside, a lifestyle which contributes towards producing a bird of exceptional quality. Its flavour is something like a richer version of chicken, and it's perfect as a Sunday roast, served simply with potatoes and vegetables or with classic French flavours such as white wine, garlic and mushrooms.
These small birds pack a lot of flavour for their size and are very versatile: try covering them in a spiced yoghurt marinade before roasting, or grilling until crisp to serve with a dollop of golden, wobbly aioli. As the flesh of these delicate birds bruises easily, ours are handpicked to ensure they're in top condition. We sell both bone-in and boneless versions.
This abundant game bird is for those who enjoy deep autumn and winter flavours such as dark fruits, roasted onions and deep, glossy sauces. A fun alternative to traditional poultry such as chicken, the flavour of wood pigeon is generally at its best from October to January.
This young, plump, domesticated pigeon is reared and slaughtered to traditional methods, retaining blood within the bird and enhancing the flavour. Available all year round, it has a milder flavour that's closer to chicken than wood pigeon - a great introduction for those new to pigeon, or cooks seeking a lighter flavour to complement other ingredients.
Small Game Stocked at Fine Food Specialist
Rabbit is a light, mild flavoured meat, which makes it very versatile. Serve with a creamy cider and mustard sauce, seasonal mushrooms such as girolles or in a pie with lardons of bacon and peas. We also stock farmed rabbits - a lean, healthy protein alternative.
Larger than rabbit, hare is an ingredient for the true game aficionado due to its intense, robust flavour. 'Jugged hare' is a famous traditional recipe, which saw hare cooked inside a jug in a pan of water, but modern recipes use a plain old casserole dish. Hare can also be used to make a fabulous terrine, or a hearty pie topped with fluffy mashed potato.
Big Game Stocked at Fine Food Specialist
Available from October to December, venison is a classic flavour of the season. Try a whole saddle for the most prized tender meat, or a haunch for a leaner alternative to steak. Our venison comes from Aynhoe Park in Oxfordshire, a 24 acre estate which provides plenty of space and natural food for the deer to enjoy.
Which flavours work best with game?
Game comes into season in the autumn, so choose rich, sweet flavours to serve alongside: warming spices, caramelised vegetables, reduced sauces and berry fruits. Woody herbs such as rosemary and thyme will complement the robust flavour of the meat, so add those to your sauces or stuff inside small birds with some garlic and/or onion. Try roasting autumnal vegetables such as butternut squash or beetroot to serve alongside small birds or add a simple side of buttered greens.
Juniper is a popular flavouring for game sauces, and it pairs well with orange to make a sauce, particularly for duck. In fact, fruit generally works well as it brings a touch of sweetness to balance the strong flavoured meat; try blackberries or cherries in a sauce for venison or duck, using one of our rich reduced veal or chicken stocks to ensure you achieve optimal depth of flavour. A stuffing of mushrooms and dried apricots is also perfect for small birds like quail.
Game Recipes from Drogo's Kitchen
These are some of our favourite ways to cook game. Scroll through and tap on the picture for the recipe and ingredients!
Venison Burgers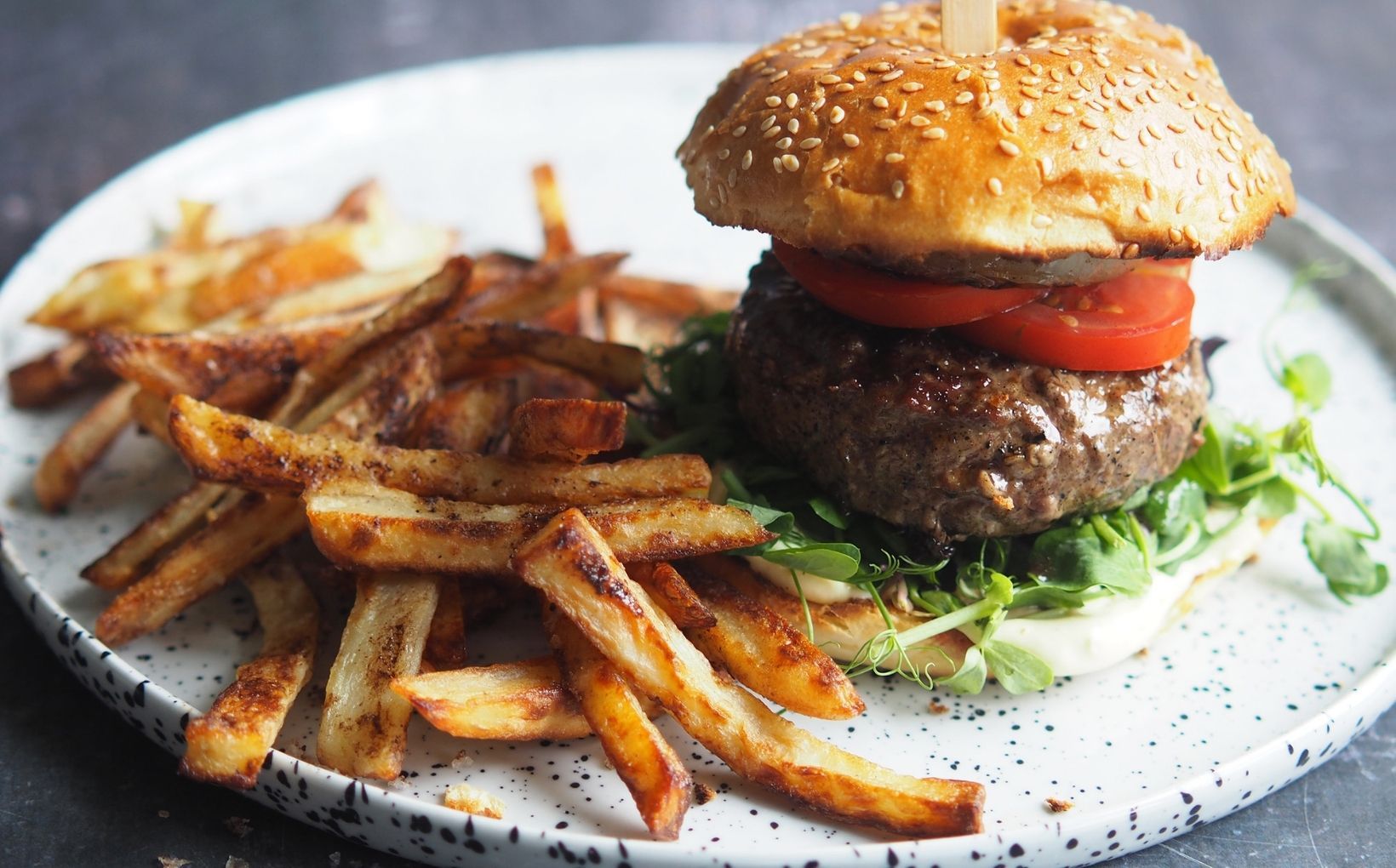 Glazed Mallard with Orange and Star Anise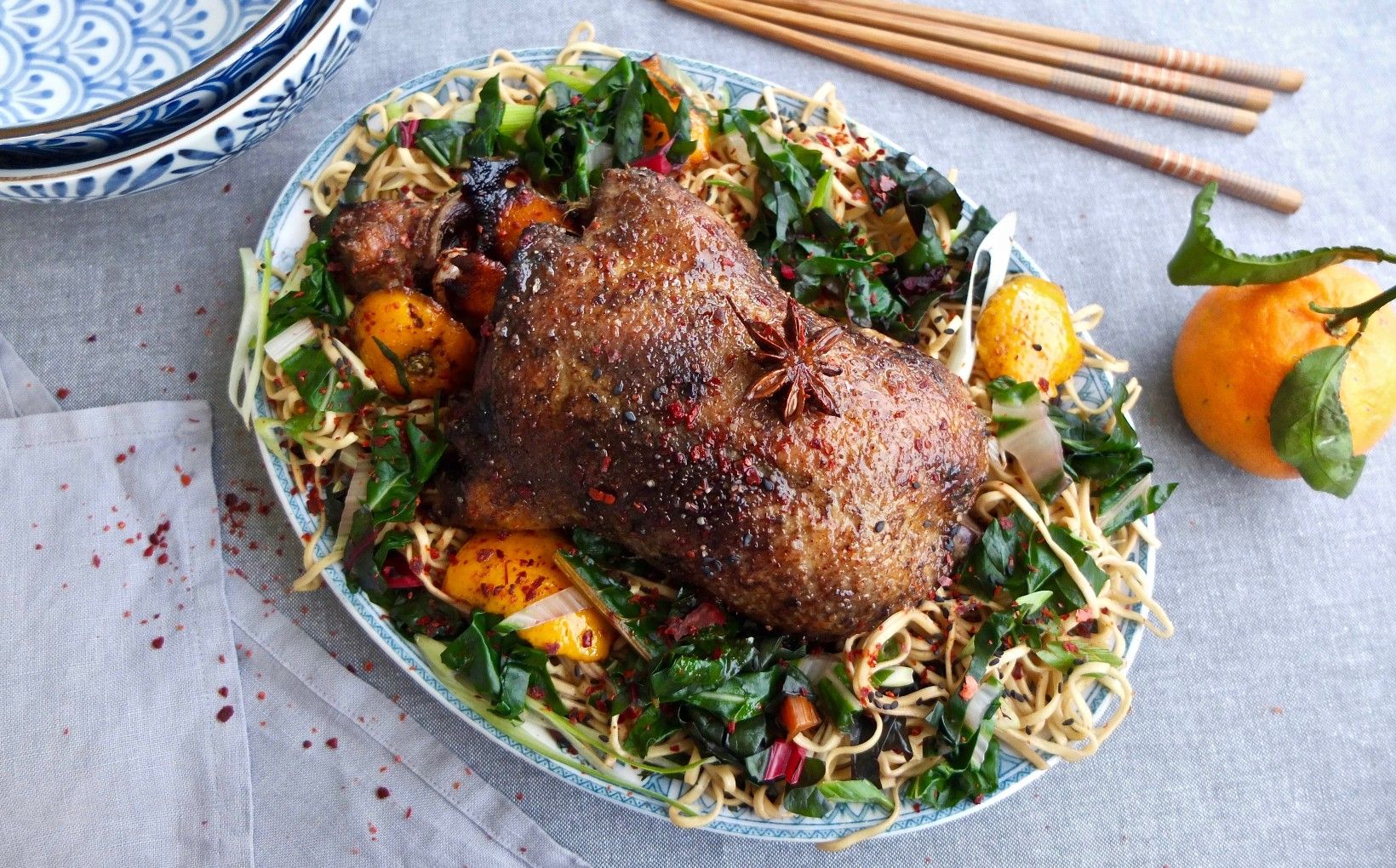 Partridge with Mustord, Bacon and Tarragon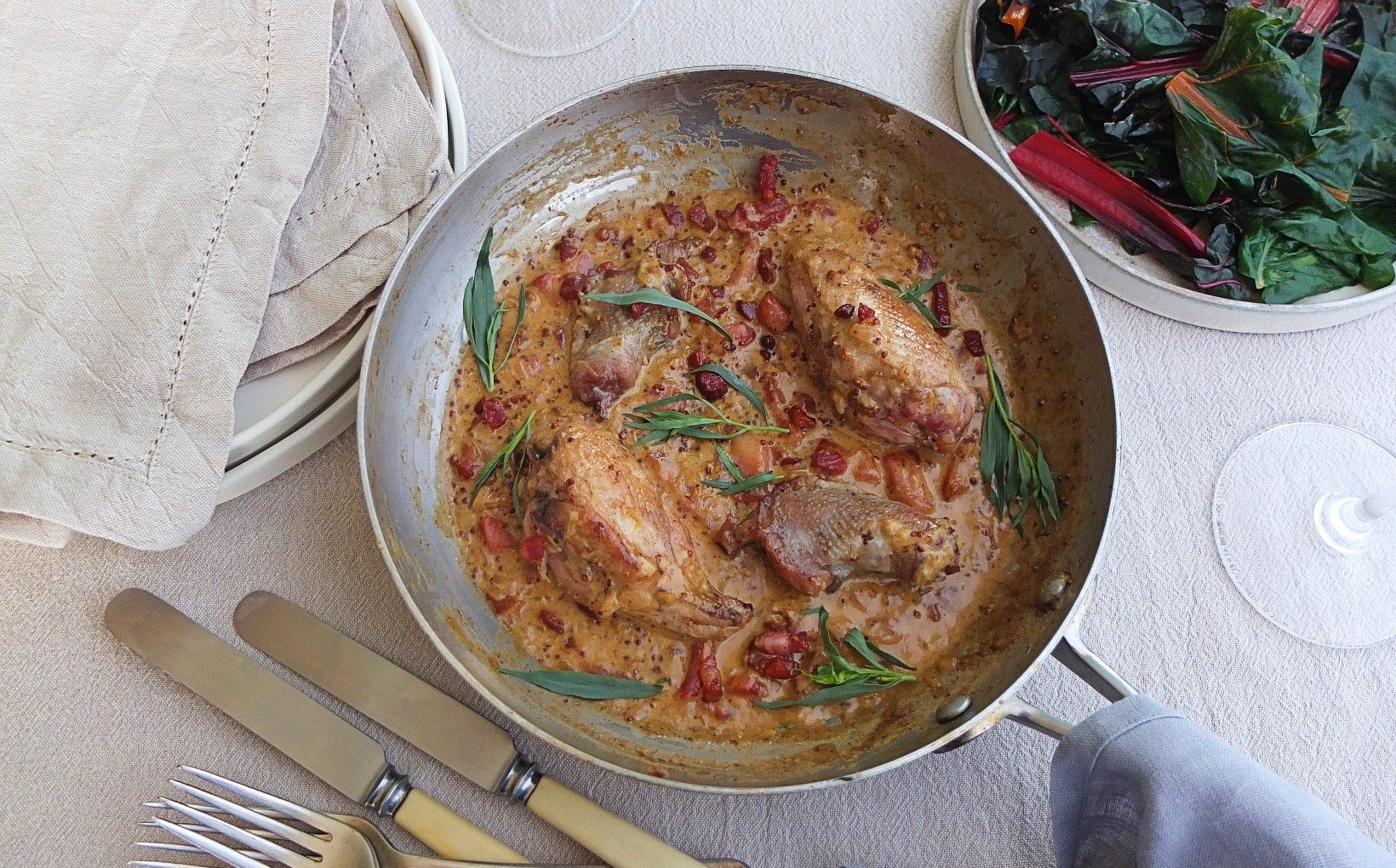 Roast Grouse, Bread Sauce and Game Crumbs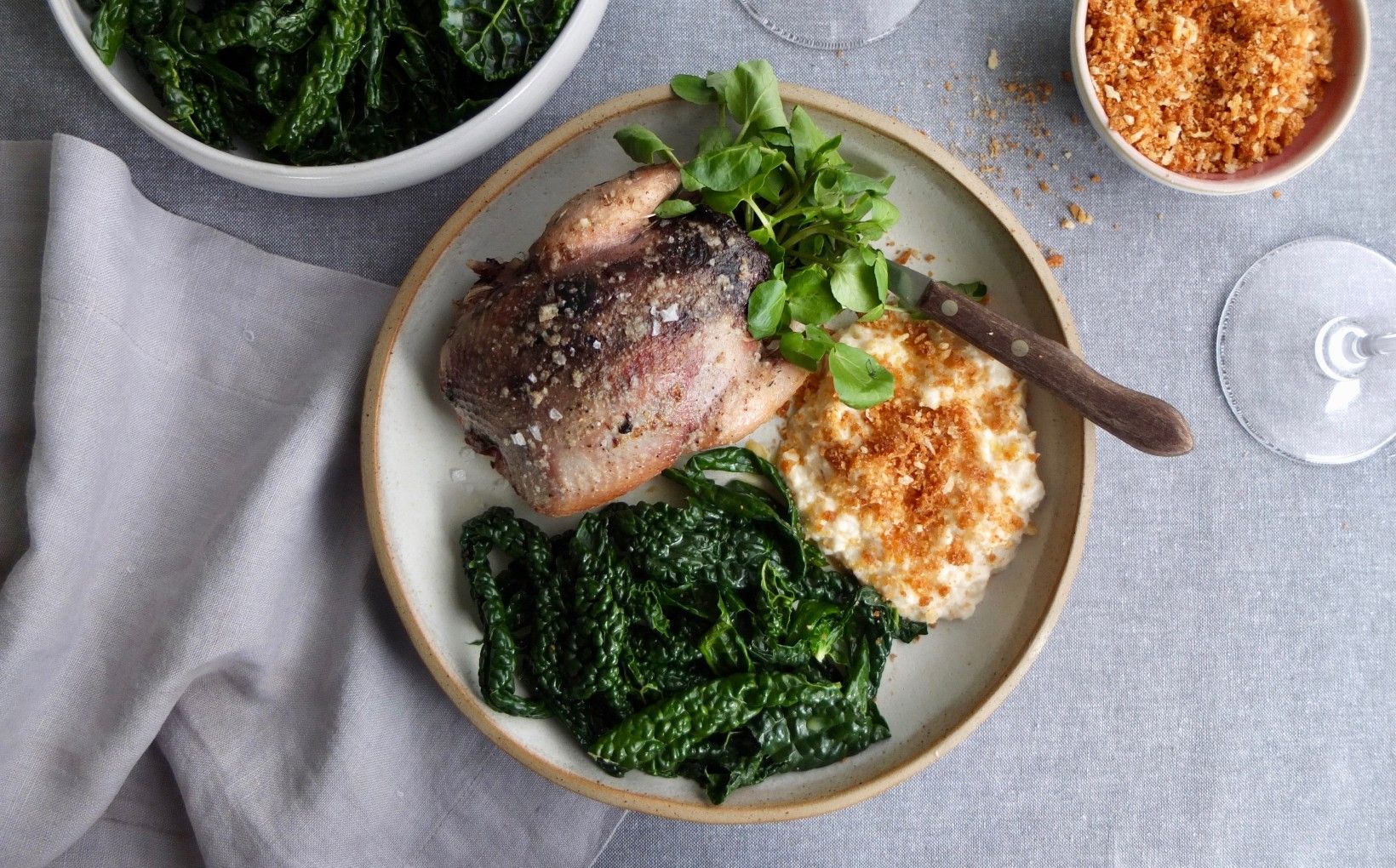 Pigeon with Dried Porcini and Pigeon Gravy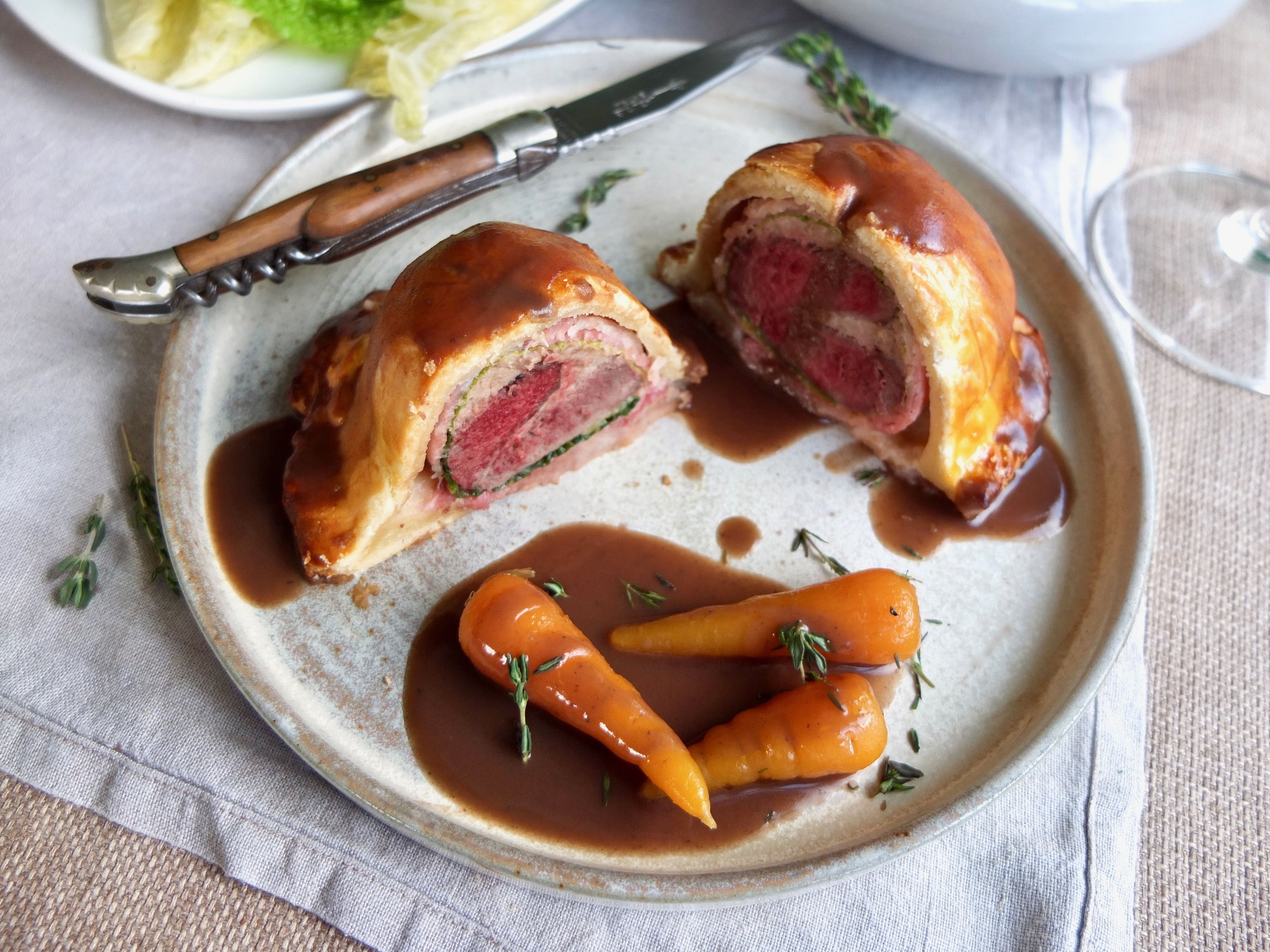 Explore our site now...
Browse our fantastic game collection for more ideas and take a look at Drogo's Kitchen for even more recipes and cooking advice. If you try out any of our ingredients or recipes please do tag us on social media! We love to see what you create.
Instagram | Facebook | Twitter | Pinterest | YouTube