Mushrooms
Our plentiful array of mushrooms offers something special for every palate. With countless varieties, from wild mushrooms to cultivated mushrooms, here at Fine Food Specialist we have something for every occasion. Whether you are looking for fresh, frozen, dried or popular varieties such as Morel, Girolle and Porcini, we offer a broad selection to make each dish extra special.
Mushrooms for every palate
Girolles, commonly known as the Golden Chanterelle, are one of the most prized and sought after mushrooms due to their exquisite taste, with an aroma that hints at fruity apricots. To ensure you can eat them all year round, we source them from both Europe and USA, meaning no matter the season they will make the perfect ingredient for a show-stopping main. For a more flavoursome dish, try combining them with our yellow chanterelles and generous helpings of parmesan for an utterly divine risotto. Equally delicious are our other varieties of seasonal wild, fresh mushrooms like Pied Bleu, Trompette de la Mort, Mousseron and Pied de Mouton.
If you're looking for various alternatives, our delightful dried mushroom selection offers something special for every palate. At Fine Food Specialist we believe dried mushrooms should be a staple ingredient in all larders. Versatile, and ready to use in soups, sauces, and much more, a firm favourite is the dried porcini, which are delicious additions to creamy pasta sauces. Similarly, dried morels or our exotic forest mushroom mix are popular choices, due to their strong flavour and convenience in terms of preparation.
With such a diverse range, our excellent selection make for the perfect ingredient in risottos, pastas, soups, broths or even tossed into salads with a drizzle of extra virgin olive oil.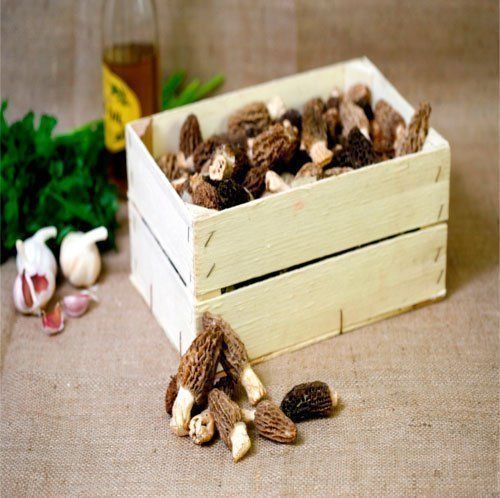 Click here for more information, features & recipes
ORDER BY 11AM TODAY TO BE ELIGIBLE FOR NEXT DAY DELIVERY