Here at Fine Food Specialist we take the greatest care in sourcing the finest produce from around the world to deliver straight to your door, and there is no exception when it comes to truffles. Our fine selection is imported from Italy, France, and even further afield for more niche varieties of truffles. There truly is a truffle for each season, scroll down to learn more!
White truffles
White truffles taste completely different to black truffles, they are still musky, but are generally more delicate on the palate. Some even describe the background flavour as slightly garlicky. The white truffles are best consumed as fresh as possible and will retain their flavour for a few days and up to a week if kept refrigerated in the correct conditions. One main difference between the white and black, is that the former is best eaten raw rather than cooked. The white truffles are also rarer to find in the wild than the black truffle, thus creating a price difference. The truffles tend to be whitish or ochre in appearance and are typically smooth.
Honey (mattirolomyces terfezioides)
In season: AUG-NOV
These truffles offer an unusual saccharine taste that complements desserts and even savoury dishes, adding an amazing depth to the flavour profile. Honey truffles typically grow in Hungary and Croatia. Honey truffles are typically in season from August to November. Try shaving over ice creams and sweet dishes or experiment with savoury ingredients.
Alba (tuber magnatum pico)
In season: OCT-DEC
The tuber is world-famous for its aroma and exquisite taste. Travellers come from afar just to sample this amazing truffle, grown in the Piedmont region of Italy. Only available from October to December, this white truffle truly is a must-try. Alba is best enjoyed raw, shaved over finished dishes to fully enjoy its beautiful aroma and subtle taste.
Spring White (tuber albidium pico)
In season: JAN-APRIL
This tuber can grow in Italy and Eastern Europe and is slightly smaller than the winter varieties, offering a much milder and delicate taste but still possess a lovely aroma. These spring truffles are in season from mid-Jan and last until April. Again, this is best shaved over finished dishes but can pair well with pastas, risottos, and even meats such as wagyu beef.
Black Truffles
The remarkably heady scent of this delicacy is enough to awaken your taste buds. The flavour taps into all aspects of earthiness, delivering a complex profile that is woody, nutty, and so much more. You can eat the truffles raw, but they are also beautiful cooked or added to cooked dishes, in fact this can help enhance their flavour. The flavour of black truffles is rather different to the white truffle, it is strongly earthy with a garlicky, nutty, or even sweet taste. The aroma is also slightly milder than the white, with notes such as chocolate and hazelnut. The black truffles also retain their flavour for longer, remaining fresh for two weeks. The colour and texture of black truffles can truly vary depending on region and growing conditions, some can be smooth or spiky, and the colour can range from brown to black.
Summer (tuber aestivum)
In season: MAY-SEPT
The most common variety of truffle, these summer truffles (tuber aestivum) are in season for the longest and are typically used in restaurants for this reason. They offer a rather delicate aroma and work well with infused oils and butter to enhance that lovely truffle flavour! Summer truffles are in season from May to September.
Autumn (tuber uncinatum)
In season: OCT-DEC
These truffles offer a warm, nutty background flavour and have a rough, slightly bumpy texture. Shave over pastas or focaccia and use with infused oils. These also stay fresh for longer, and can be kept for up to two weeks. The Autumn truffles (tuber uncinatum) are in season from October to December.
Périgord (tuber melansporum)
In season: DEC-MARCH
This French variety is much stronger in flavour and taste than the Autumn and Summer varieties, and is further enhanced when cooked. Also known as tuber melansporum, the Perigords are in season from December to March.
When is the best time of year to buy truffles?
There is a truffle for every season and a peak period for each truffle. Below is a rough guide to when each truffle is in season and some suggestions for pairing and use.
| | | | | | |
| --- | --- | --- | --- | --- | --- |
| IN SEASON | TRUFFLE | NAME | BEST FOR | FLAVOUR PROFILE | PAIR WITH |
| JAN-MAR | SPRING WHITE | tuber albidium pico | Shaving over dishes | Delicate, subtle aroma | Mushrooms, eggs |
| MAY-SEPT | SUMMER BLACK | tuber aestivum | Cooking with/shaving over | Nutty, earthy aroma | Pasta, salads |
| AUG-NOV | HONEY | mattirolomyces terfezioides | Sweet dishes | Saccharine | Desserts |
| OCT-DEC | AUTUMN BLACK | tuber uncinatum | Cooking with/shaving over | Nutty, earthy aroma | Mushrooms, pasta |
| OCT-DEC | ALBA / WINTER WHITE | tuber magnatum pico | Shaving over dishes | Most intensely aromatic | Pasta, wagyu |
| DEC-MARCH | PERIGORD/WINTER BLACK | tuber melansporum | Cooking with/shaving over | Complex and intense | Poultry, game |
Where do truffles come from?
Truffles are mainly sourced from Italy but can be grown in many other countries such as Australia, France, and England depending on the season. The region of Piedmont is home to the famous Alba white truffle, but many Italian varieties are grown in the north or in central areas such as Tuscany and Marche. We only source wild truffles, which are found by specialist truffle hunters with trained dogs. Truffles have a symbiotic relationship with the trees near them as they grow just below or at surface level. There are several top-secret forest locations that the truffles grow in - as they require certain conditions to thrive. Each truffle species has a specific time of year that they flourish in and can vary according to climate and even proximity to the sea.
What are the most expensive truffles?
Italian white Alba are the most sought-after truffles in the world as they offer the most incredible scent and taste, they are only available during a certain time of year and have a distinct aroma that contrasts with the slightly more common black varieties. However it is truly up to personal taste which variety you may prefer, and how you wish to use them.
How to store truffles
It is best to eat your fresh truffles as soon as they arrive, but if you are ordering frozen or plan to eat them a few days later then we've got a few storage options for you. Gently wrap the truffles in kitchen paper and place in a Tupperware or glass jar – keep in a fridge drawer if possible, to avoid the cold spots. Another option is to keep the fresh truffles in a glass jar with arborio rice for 2-3 days, this will impart wonderful flavour for when you make risotto. You can also use this tip with fresh eggs. If you are buying frozen truffles or buying fresh to freeze, keep in a resealable bag, and, although some aroma may be lost, this should last for up to 3 months. You can also buy frozen truffles from our site if you prefer.
How to clean truffles
When your truffles arrive, they may be covered in the original soil to preserve them. They will arrive vacuum sealed and are ideally used within a few days to maximise their flavour. Black truffles tend to last a bit longer than white truffles, but you should consume them before the flavour/aroma disappears. If you are planning on storing them for a few more days keep them wrapped in kitchen paper and place them in a jar or a container in the fridge. Replace the paper every few days, as this will prevent moisture getting to your truffles and ruining the flavour. When you are ready to eat the truffles, carefully brush the soil off and use water if necessary, but do not soak them.
How to cook with truffles
Truffles offer a subtle flavour and a fantastic aroma. A little goes a long way, and it is best to use a sharp shaving tool such as this truffle shaver or a knife to create thin slices. The key to enjoying truffles is pairing with simple and high-quality ingredients. Black truffles are typically used in cooking more than white truffles. White truffles are best reserved for shaving over a finished dish. When cooking with truffles, remember not to apply excessive heat or the aromatic flavour may be lost and to not overwhelm the truffles with very strong flavours either.
Ideas for cooking with truffle
There are plenty of ways to implement fresh truffles into your cooking from elevating simple mashed potatoes into a gourmet side to infusing creamy sauces. A beautiful way to use black truffle is to insert shavings underneath the skin of poultry meats and then roasting. Pasta is another easy and classic pairing with truffle. A simple dish of handmade or fresh pasta tossed with cold butter, a generous grating of Parmigiano-Reggiano (plus reserve pasta water to create a glossy texture) works superbly with a fresh grating of truffles over the top – an extra drizzle of truffle oil won't go amiss either. Truffles can equally complement a plate of scrambled eggs or a great cut of wagyu steak, or even a mushroom-based dish to create a heightened flavour profile. For more ideas for cooking with truffles, check out this blog here about our favourite ways to use fresh truffles and truffle products,
Truffle oil
The flavour of truffles is intrinsically related to the pungent aroma, which is what makes truffle oil such a great product to cook with. We offer several varieties made from white and black truffles, which both offer something different! Our bottles of oil are a superb pantry staple and also make a wonderful gift! Truffle oil can be used in so many ways from levelling up mushroom dishes to adding some oomph to breads. Our Italian foccacia pairs very nicely with black truffle oil and a shaving of fresh truffle, or you can drizzle some oil over a simple pasta dish! In addition to the truffle oils we also have a great selection of other exciting truffle-based or infused products such as butters, pastas, cheeses, and more! Have a browse around the site to find your new favourites and don't forget to check out the hampers and gifts section too!
Truffle Products
Our range of truffle-infused products is definitely worth checking out too. We sell over 50 truffle-based products on the site such as black truffle butter, black truffle carpaccio, truffle tagliatelle, truffle sauces, and plenty more! Cheese lovers will enjoy our fantastic selection of truffle cheeses, take a look at our gourmet truffle cheese board. Our truffle focaccia is one of our best-selling products - simply pop in the oven to warm up, then drizzle with truffle oil and shave over fresh truffles for an added touch of luxury. If you're looking for a gift for a truffle obsessed friend take a look at our truffle product section for special gifts such as this white truffle deluxe gift bottle.
Truffle Recipes from Drogo's Kitchen
These are some of our favourite truffle recipes from Drogo's Kitchen featuring our fresh white and black truffles. Browse these recipes for ideas and inspiration. If you use any of these recipes, please do tag us on social media! We love to see what you create with our ingredients. Tap the picture for the recipe!
Chicken with Perigord Truffle and a Creamy Mushroom Sauce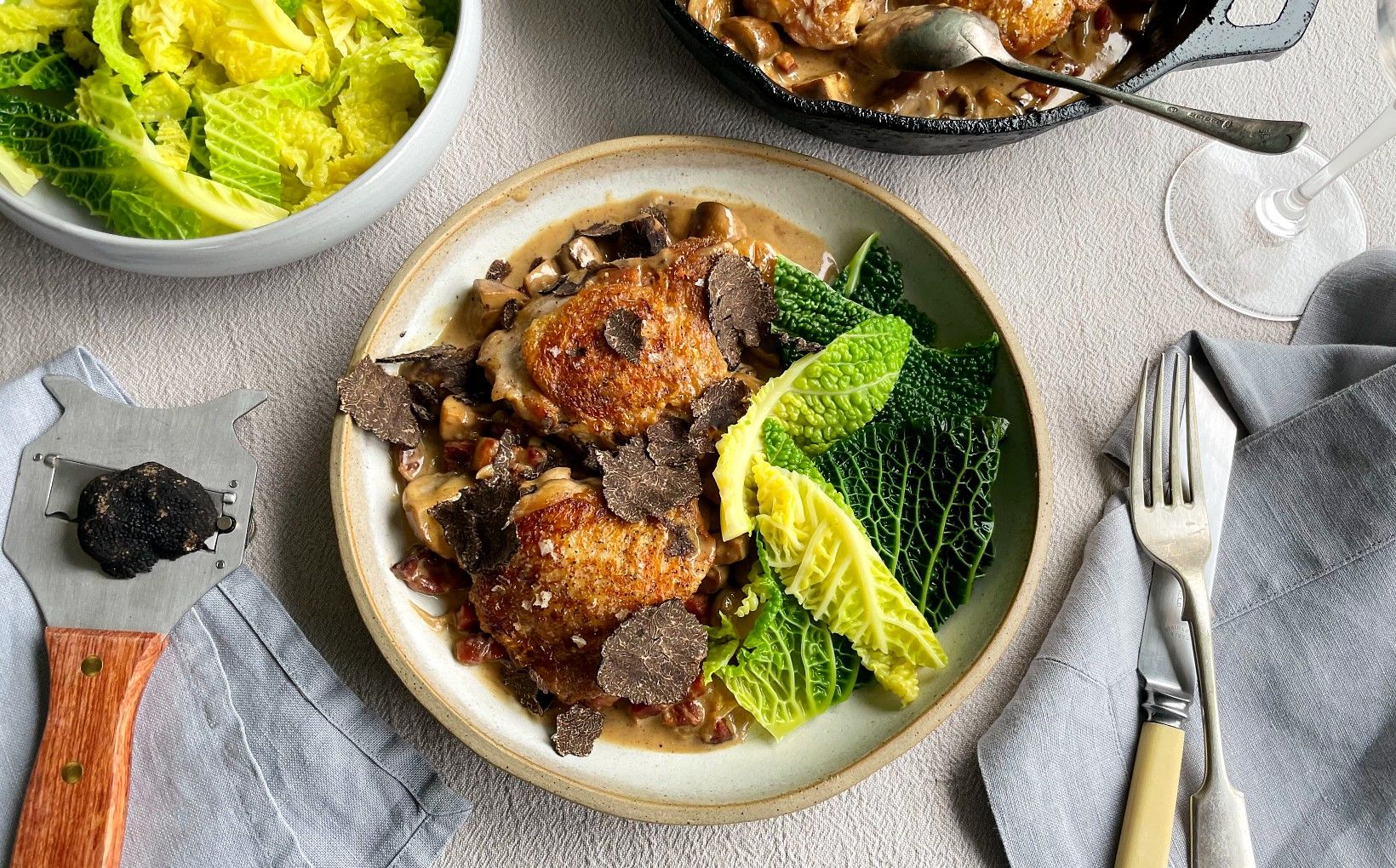 Perigord Truffle Arancini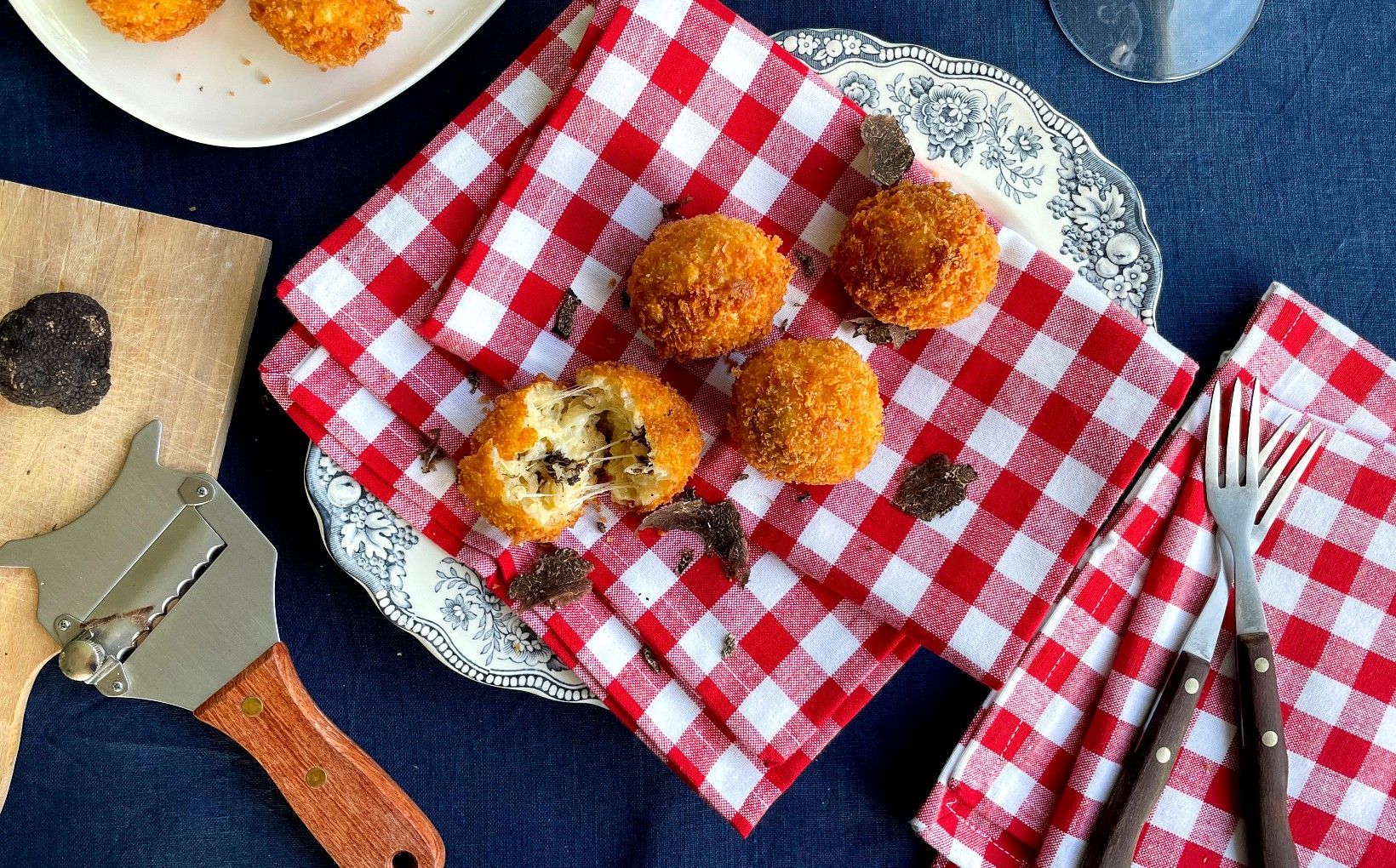 Autumn Black Truffle Dauphinoise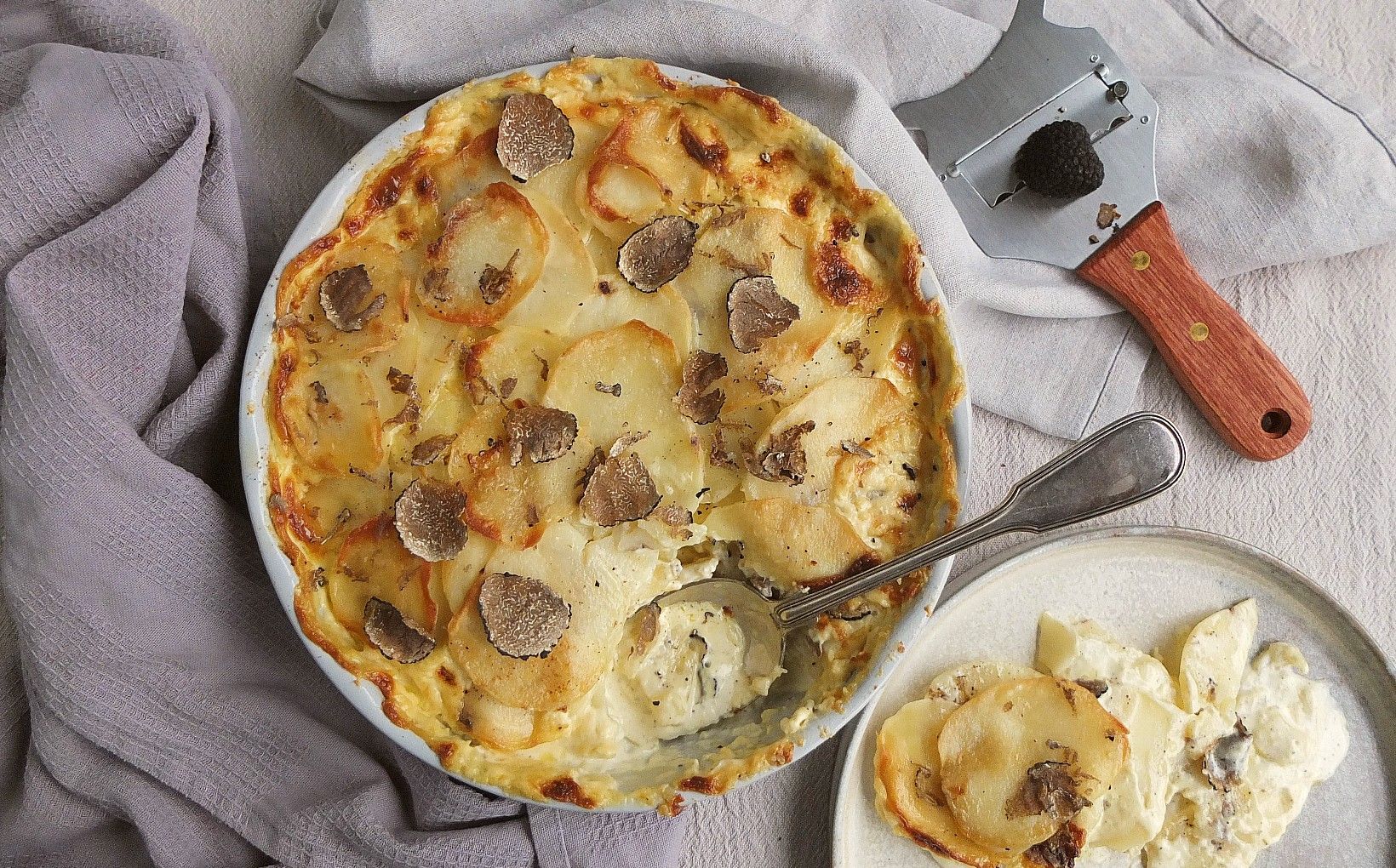 White Truffle and Porcini Burger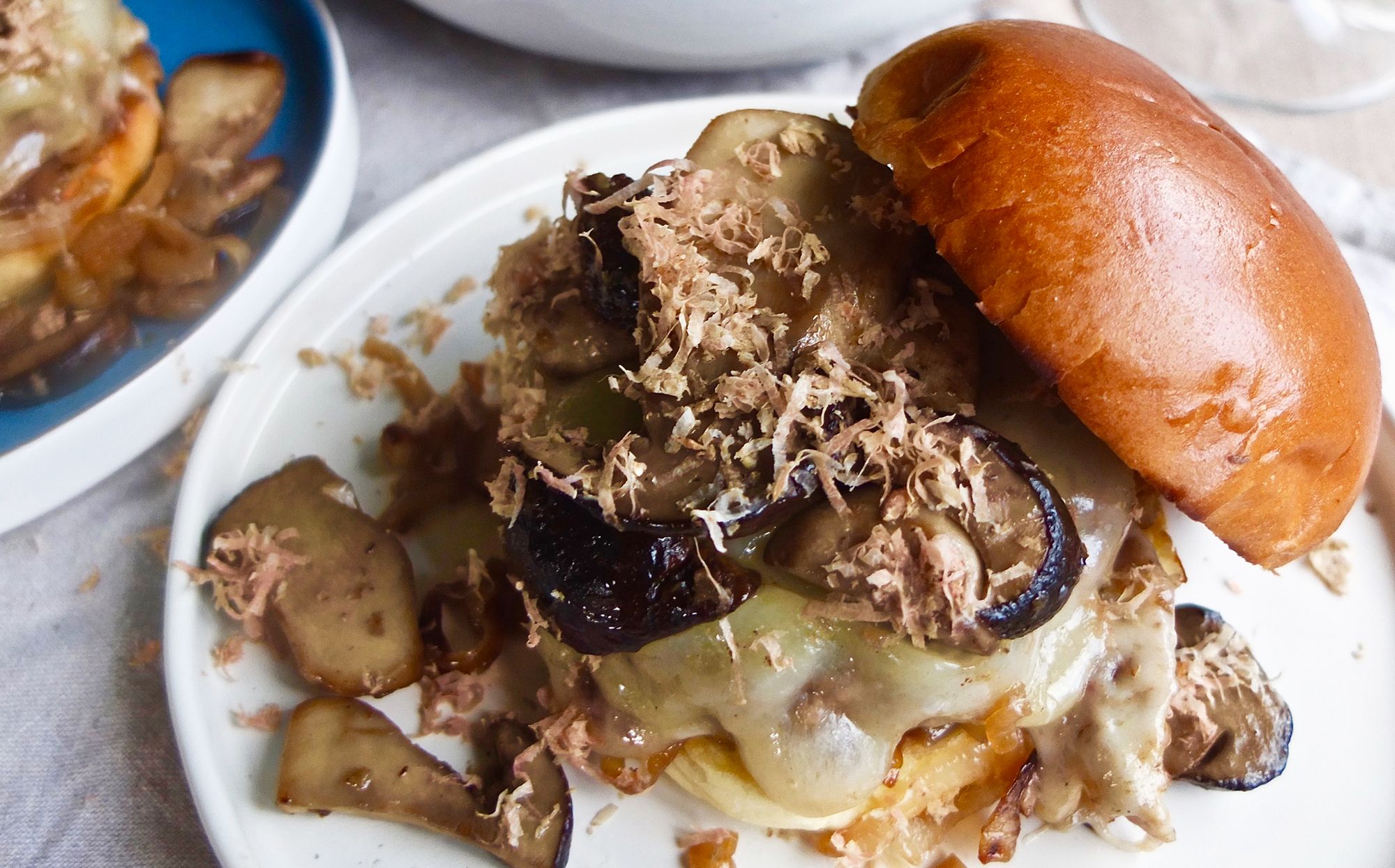 Truffle Potato Salad with Summer Truffles and Truffle Dust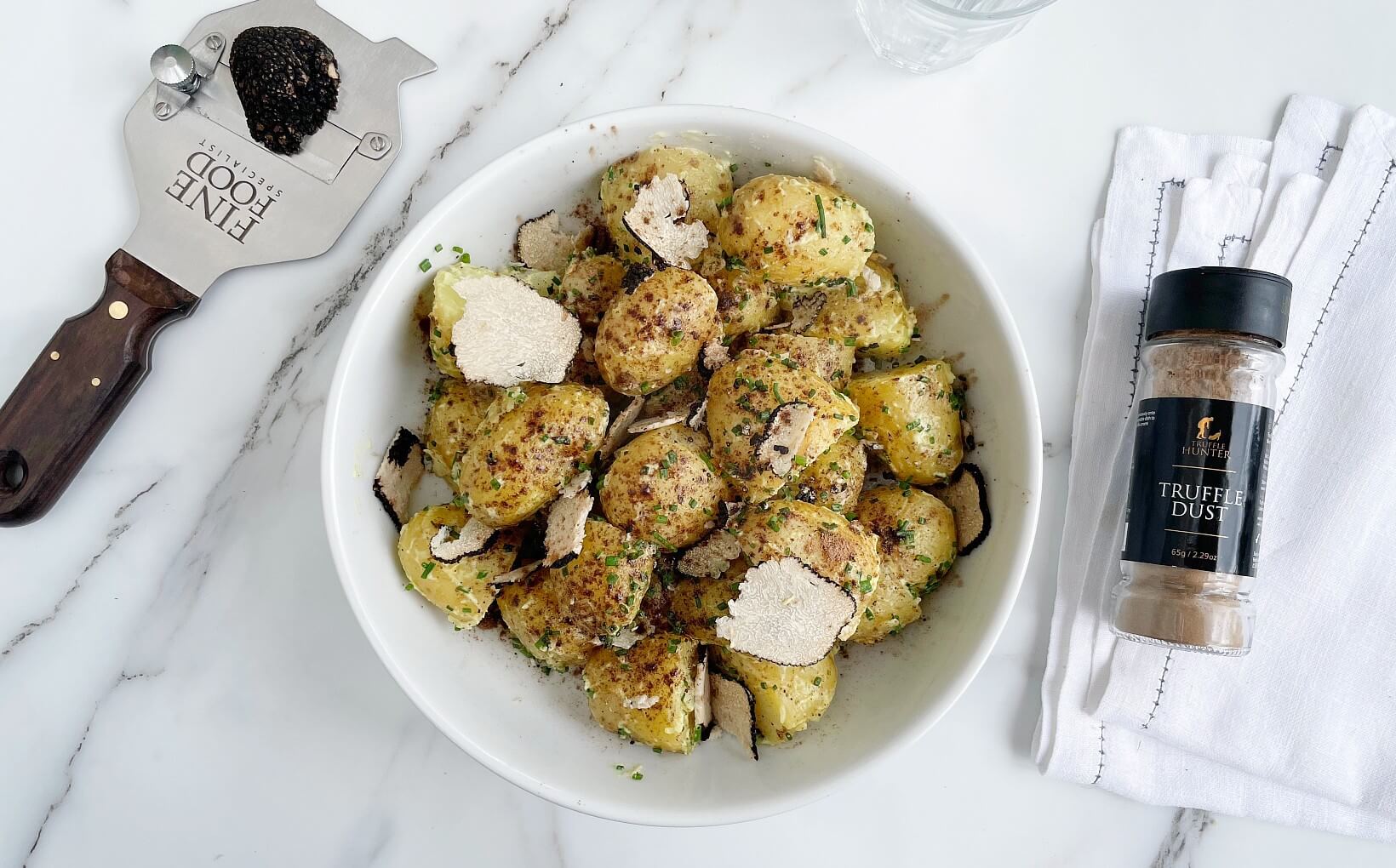 Cacio e Pepe with Spring White Pepper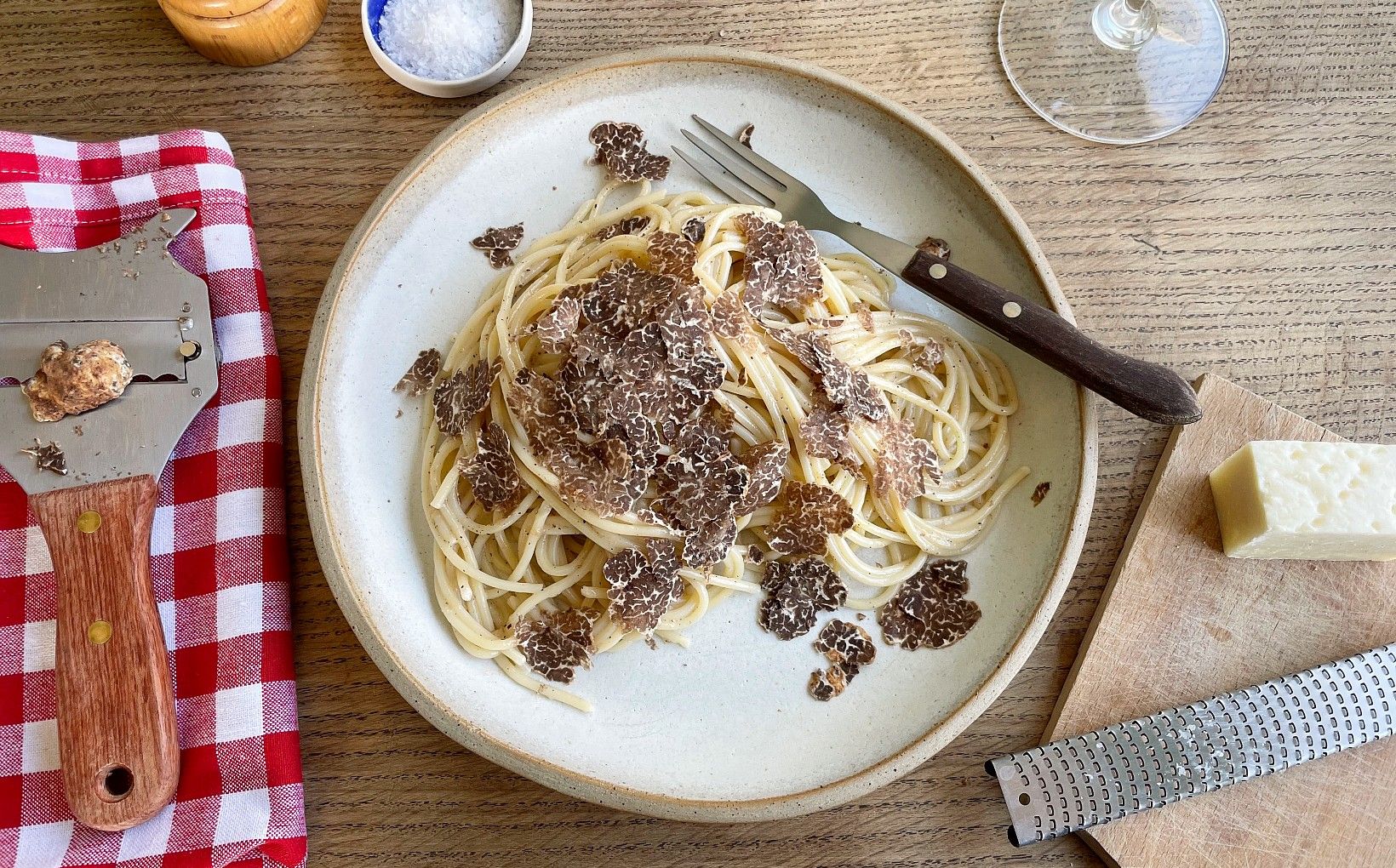 Explore our site now...
Browse our fantastic truffles collection for more ideas and take a look at Drogo's Kitchen for even more recipes and cooking advice. If you try out any of our ingredients or recipes please do tag us on social media! We love to see what you create.
Instagram | Facebook | Twitter | Pinterest | YouTube