Having friends or family over for a meal can be lots of fun, but it helps to plan ahead to ensure you can relax rather than run around in the kitchen. We all want to appear confident and at ease when hosting, not make people feel they've been teleported into a bad episode of Come Dine with Me!
At Fine Food Specialist, we dedicate lots of time to writing and testing recipes so that you can be confident they will work when you need them most. In our dedicated recipe archive: Drogo's Kitchen, there are recipes for every season, using some of our most popular ingredients, and some ingredients you've always wanted to try but weren't quite sure what to do with. We have you covered!
Here are some ideas and tips that will help you plan out a stress-free meal to impress your guests.
Canapes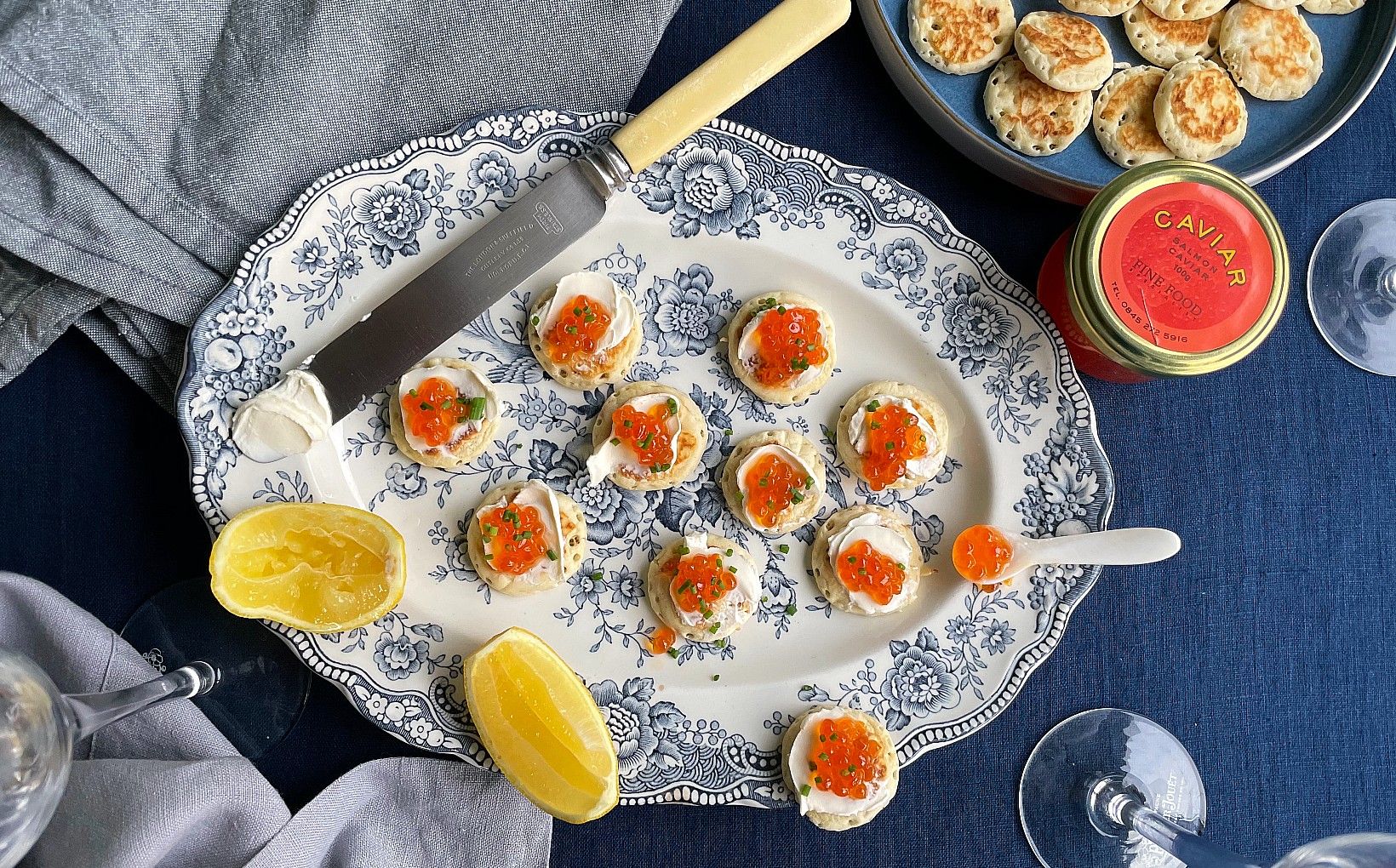 Canapes, nibbles, finger food, whatever you want to call it, small bites are a way of keeping guests happy while you finish prepping the main event. They're also great to serve with drinks or cocktails and can be eaten while people mingle standing up, keeping things casual and ensuring there's plenty of chatter.
We have lots of canape products in our online store and loads of ideas for using them over on Drogo's Kitchen. How about using some of our Merinda tomatoes to make these pretty tomato bruschetta? Merinda tomatoes are unique, with a stunning salinity to their flavour and a plump, firm texture.
Our mini brioche buns come in a variety of bright pastel colours, and are perfect for filling with traditional flavours, such as coronation chicken or egg mayonnaise! They are one or two bites at most, meaning your guests won't fill up too much. Equally, they could be served throughout the evening as part of a more substantial set of snacks.
We also sell canape cones, which can be filled with smoked salmon mousse, cream cheese-based fillings or even ice cream! They are so cute and we also sell a handy cornet holder - a canape rack designed specifically to keep all your cones upright and looking fabulous.
Make sure to check out our full range of canape ingredients which includes savoury and sweet tart shells, mini pastries and more.
Add a touch of luxury
There's a guaranteed way to wow your guests every time: add a touch of something special as a garnish or flourish that will make people feel spoiled!
Caviar is the perfect way to add a garnish to canapes - put it on top of blinis like these with smoked salmon and caviar, or try one of our more unusual (and very affordable) caviar options, like this salmon caviar on blinis with cream cheese.
Try serving scallops in their shells for a dramatic presentation, made more impressive by the addition of foaming hollandaise and plenty of white truffle! If truffles aren't in season, there are other options, such as our incredible truffle dust, or a drizzle of truffle oil.
Sharing platters
Serving big sharing platters that allow everyone to help themselves at the table is a great way to take some of the headache out of catering for lots of people.
Big salads can be prepared in advance - just make sure to dress them at the last minute, and keep soft salad leaves chilled until needed as they will go floppy in the heat. If they do, give them a quick refresh in iced water and dry them off in a salad spinner.
We have lots of salad ideas over on Drogo's Kitchen, including this potato salad with summer truffle and truffle dust, this blue cheese, grape and chicory salad with a honey vinegar dressing, and this Wagyu sirloin and pomegranate salad.
Check out our range of fruit and veg, specialist oils and vinegar for more inspiration.
Herbs and edible flowers
Food looks a bit… boring? There's an easy way to change that - edible flowers and our range of micro leaves and micro herbs.
Of course, adding micro herbs means you are adding lots of flavour at the same time - don't be fooled by their small size. They can pack a punch. Try this recipe for palourde clams with white wine and lemon balm or this hiramasa loin sashimi with lemon balm and stunning red butterfly sorrel - you can see where it gets its name!
Stay seasonal to hit the right note
When you're looking to create the right mood for your guests, it can be difficult to know where to start. A simple springboard for meal planning is looking at what's in season.
For example, while you wouldn't want a bowl of scorching soup on a hot summer's day, you definitely would want a fresh tomato salad with peppery nasturtium flowers. Look at fruit, vegetables, meat and seafood that's at its best and use it as your starting point - the search bar on Drogo's Kitchen should be your first port of call. No one is more an expert in using our produce than we are.
Forget the cooking and let us do the work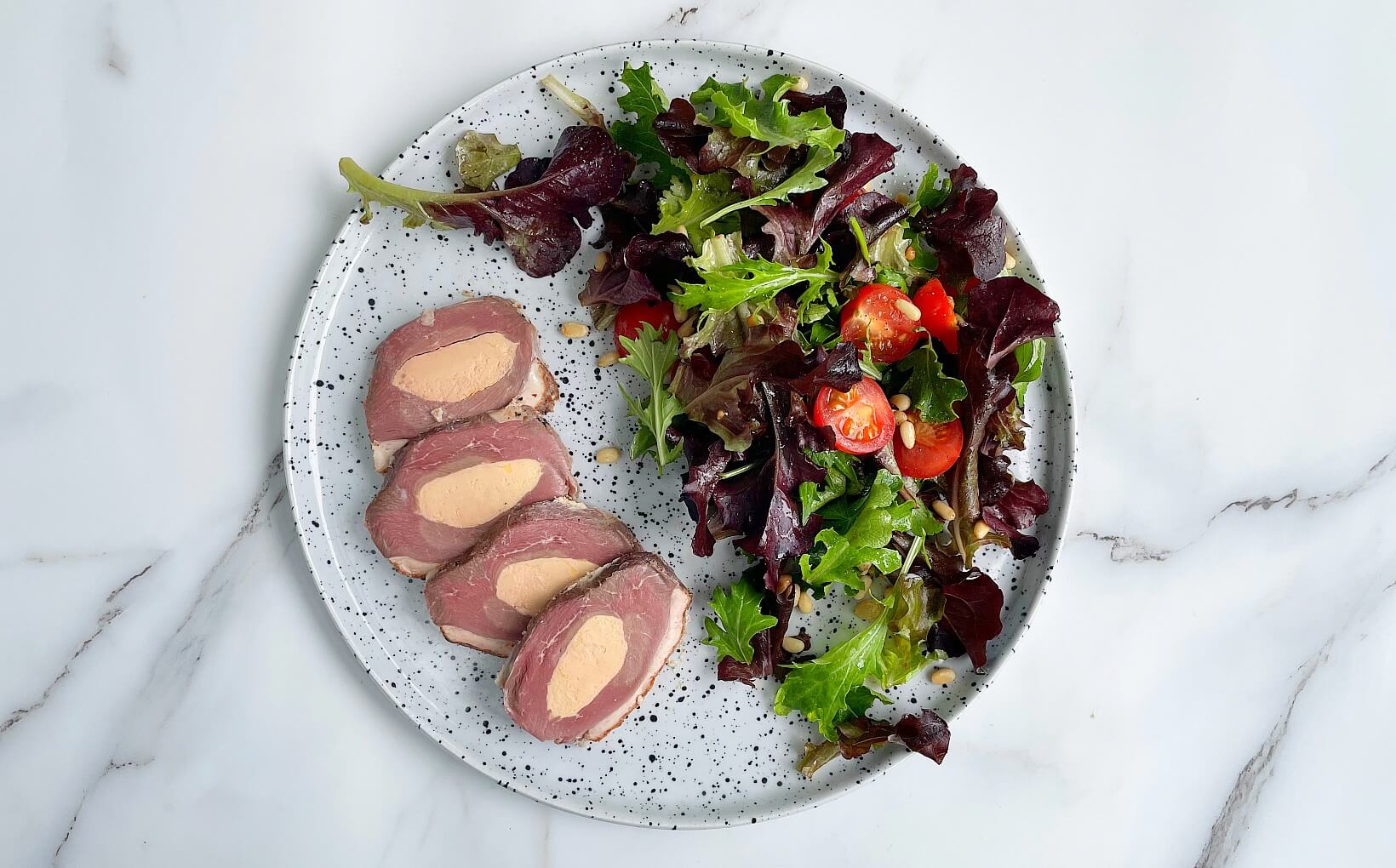 There's an even easier way to wow your guests and it involves no cooking whatsoever - our range of pre-prepared products means all you need to do is arrange everything on a plate and take all the credit!
Try our range of preserved foie gras products, for example, which includes a fantastic set of terrines. Simply toast some brioche bread and serve with a pot of sweet wine jelly.
A cheese board is a great way to serve a lot of people at the same time, and you can select different styles of cheeses to keep everyone happy. Take a look at our full range of specialist cheeses, and
Explore our site now...
Browse our fantastic baking and canapes collection for more ideas and take a look at Drogo's Kitchen for even more recipes and cooking advice. If you try out any of our ingredients or recipes please do tag us on social media! We love to see what you create.
Instagram | Facebook | Twitter | Pinterest | YouTube