At Fine Food Specialist, we have a lot of fun sourcing the best seafood from all over the world and passing it onto you. We make sure to select produce at its very peak, whether it be live langoustines from the UK or frozen sashimi grade scallops from Japan. We make sure we always have a large range of seasonal seafood in stock so you can experiment in the kitchen and impress your guests.
Some of our seasonal seafood will be familiar to you, and some of it may be on your 'to try' list. Why not have a look at something different and mix things up in the kitchen!
Seafood for Warm Weather
Crab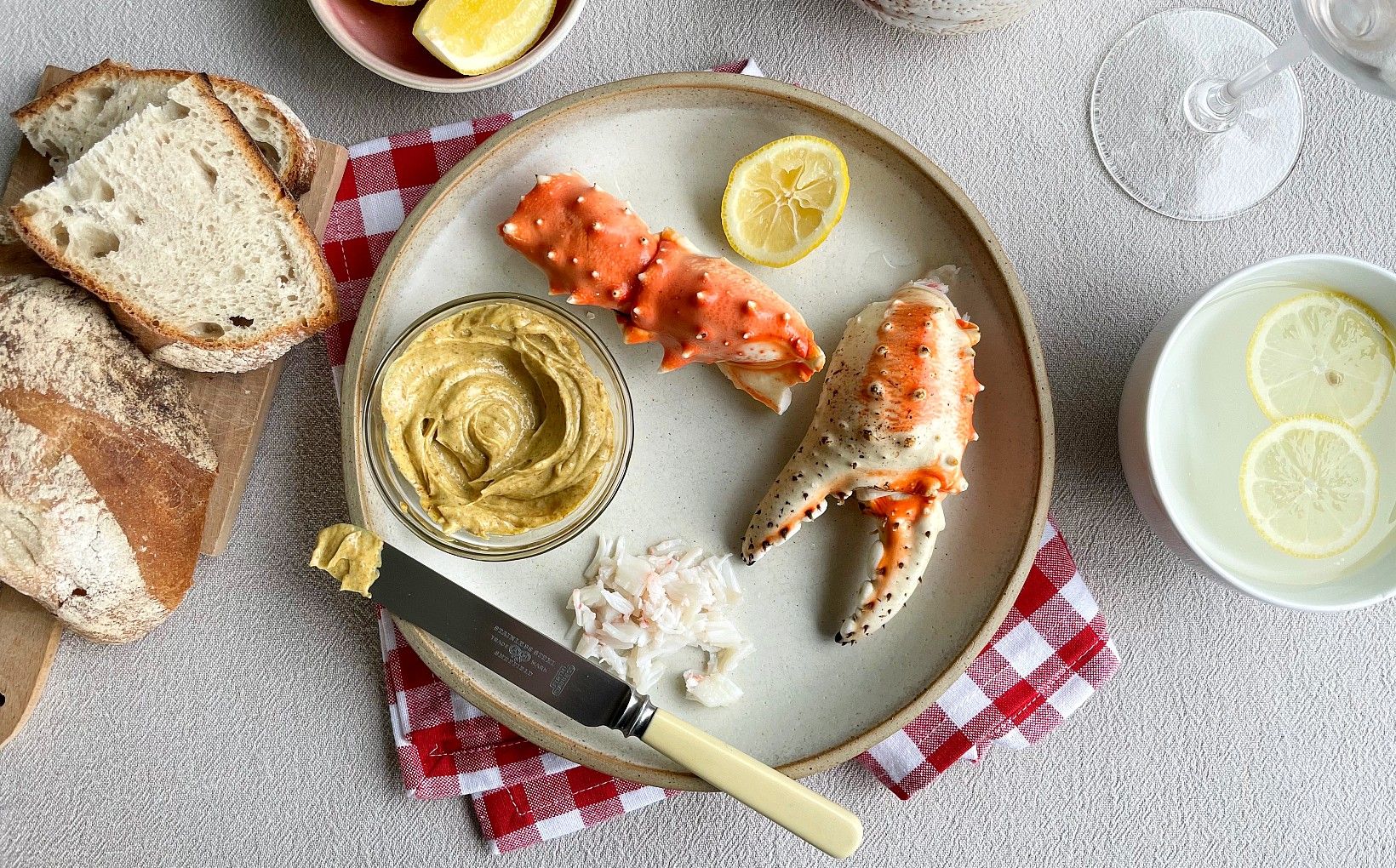 Crab is generally in season from April to November. We sell beautiful brown crabs, which are prized for their large claws packed with white meat, and their shells, which contain their brown meat. The white meat is perfect for sandwiches and salads, while the brown will enrich pasta sauces. It's also glorious as a spread for toast or blinis. The brown crab is one of the best-tasting crabs in the world, so we are very lucky to have them so readily available in the UK! Cooking a live crab is simple and a rite of passage for any seafood lover - it also couldn't be fresher.
For those looking for a different crabby adventure, we have larger crabs from more distant waters, such as these king crab leg clusters - divine dipped into some melted butter or mayonnaise. It's usually best to keep things simple when it comes to seafood.
Langoustines
The season for live langoustines peaks in summer, which is the perfect time to try this delicacy for yourself. Buying langoustines live means that the freshness is guaranteed, and they cook incredibly quickly, either in boiling water or on the BBQ.

Langoustines look like baby lobsters and many people don't realise that they are also what is known as scampi (once they've been crumbed and deep-fried!). We love to save their shells after eating and pop them in the freezer to make a shellfish stock later on - why throw away all that flavour when you could make a second meal? Save up prawn and lobster shells too and you will be able to make a wonderfully deep broth or sauce for your next shellfish supper.
Specialist Seasonal Prawns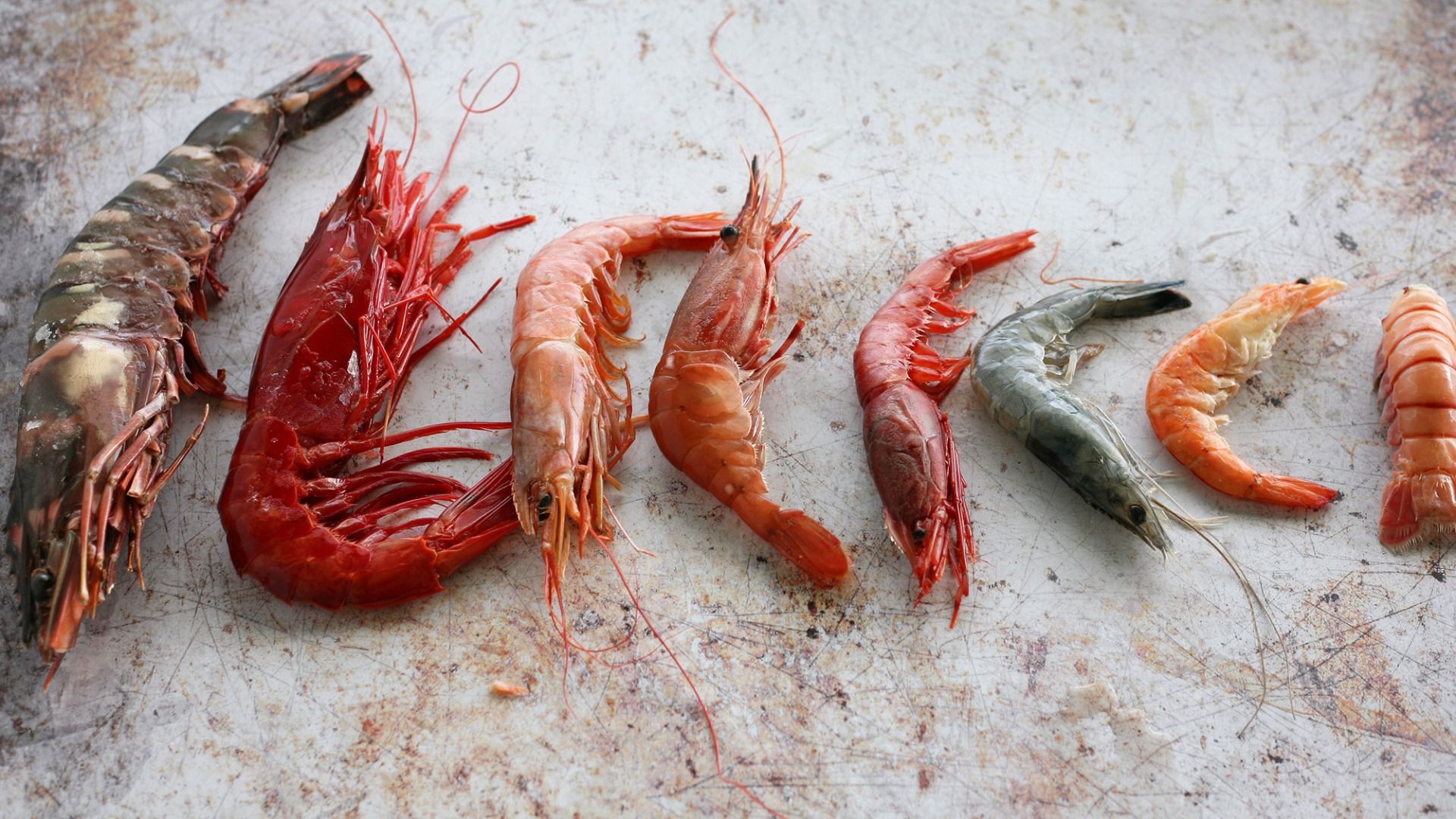 We pride ourselves on our wide range of seasonal specialist prawns, which includes all shapes, colours and sizes. Selected at the peak of their season in whichever part of the world they come from, they are frozen very quickly to ensure they are perfectly fresh when they reach you.
Try using the larger prawns on the barbecue, while smaller, sashimi-grade prawns such as our Obsiblue prawns and African red prawns should be served cold and raw. The flavour of raw prawns is very sweet and they have a completely different texture to the cooked meat. Why not add some of our stunning blue belly prawns to a paella? Or fry some small prawns with squid to make a fritto misto - a classic Italian dish of seafood fried in a very light batter that is perfect for hot weather snacking.
Salmon
Salmon season usually runs from February to October with some variations. Our Scottish salmon, for example, is sourced from Loch Duart and Framgord during this time and it is some of the finest available.
A whole poached salmon, layered with cucumber 'scales' and served with mayonnaise, boiled eggs and some boiled potatoes is a perfect meal. It looks very pretty too! Of course, we always have a range of smoked salmon in stock which is ideal for topping blinis, eating with scrambled or poached eggs with hollandaise, in sandwiches, with a salad… the list goes on! Don't forget our salmon caviar, which makes a pretty garnish for eggs and canapes. We also stock tobiko - otherwise known as flying fish roe - which is used to garnish sushi, adding an extra dimension.
Salmon sashimi makes a lovely light lunch or hot weather supper, and we have a salmon sashimi box available that serves 8 people - a great way to treat friends or family to a special meal with very little effort involved.
Flat Fish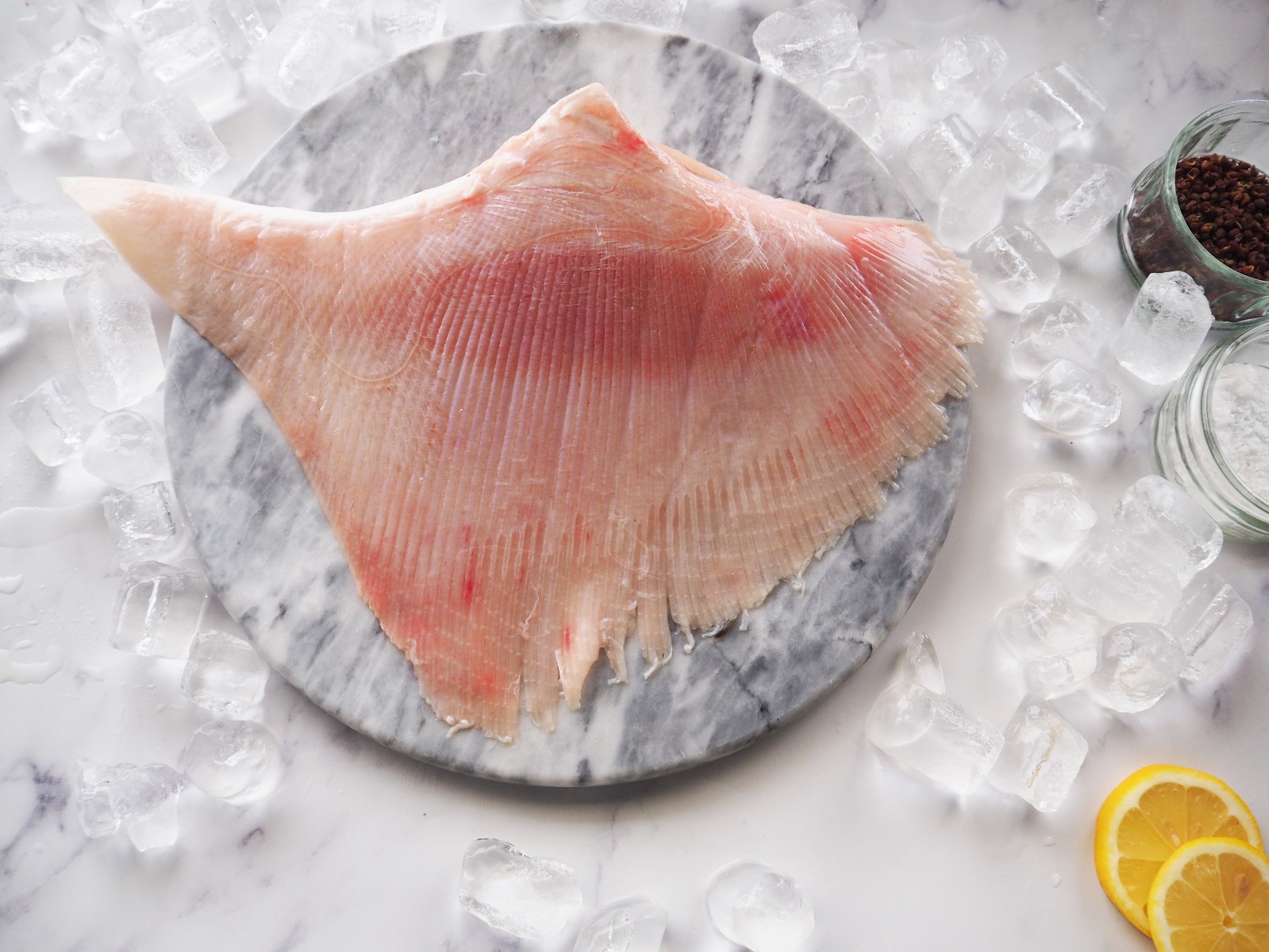 Lemon sole is in season from January through to May, and traditionally it is served dusted in flour and fried - a British classic for a reason. We also sell other flat fish such as Dover Sole (why not make a sole meunière?) and whole turbot. Turbot is considered a real delicacy by chefs thanks to its incredible sweet flavour and dense, flaky texture. Roast your turbot whole or do as they do in the Basque country and grill it slowly over low embers so that the gelatin is released into the flesh.
Skate wings have beautiful white creamy flesh that can be gently teased away from the bones - this is a rich fish, so a wing will go a long way. Try serving them with a piquant sauce, such as a salsa verde.
And of course, there is halibut - an absolutely huge cold-water fish (in fact the largest flatfish) that can weigh over 300kg! The halibut season varies depending on where they are caught - we like to serve them roasted on the bone at any time of year, varying the seasonal accompaniments.
Other Favourite Seasonal Fish
Red mullet is a glorious and very pretty Mediterranean fish that is ideal for the BBQ during summertime. They come in various sizes and can be crisped up on the BBQ then served with ripe summer tomatoes and a big squeeze of lemon.

Line-caught sea bass is at its peak in the summer months and is incredibly popular thanks to its delicate white flesh. While seabass is a white fish that will go with many things, it's generally best to keep the flavours simple, so as not to overpower the fish.
Favourite Seafood for Cold Weather
Oysters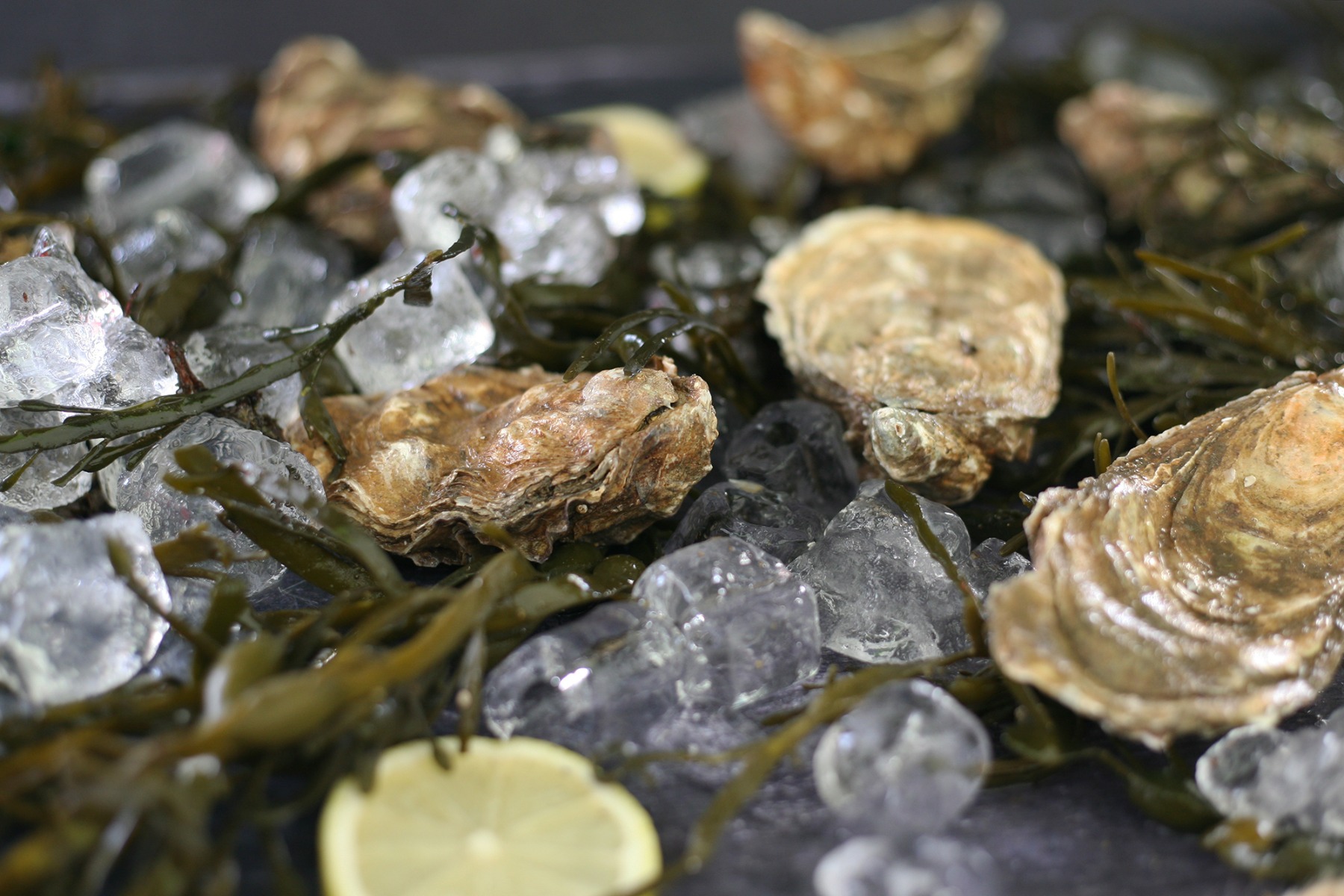 Oysters are truly one of the world's greatest delicacies, and we stock varieties such as Maldon, rock and Fine Claire. Their flavour is at its best in winter when they are lean, briny and bright in flavour. Serve them with a mignonette, lemon wedges and Tabasco, or try something different, such as our blood orange and ginger sauce, or some 'nduja butter.
Mussels
Mussels are another shellfish at their plump, sweet best during winter. While available year-round, there is something very fun and comforting in a pot of steaming hot mussels, cooked in white wine or cider with plenty of garlic! Mopping up the juice with bread or frites is, of course, mandatory.
Abalone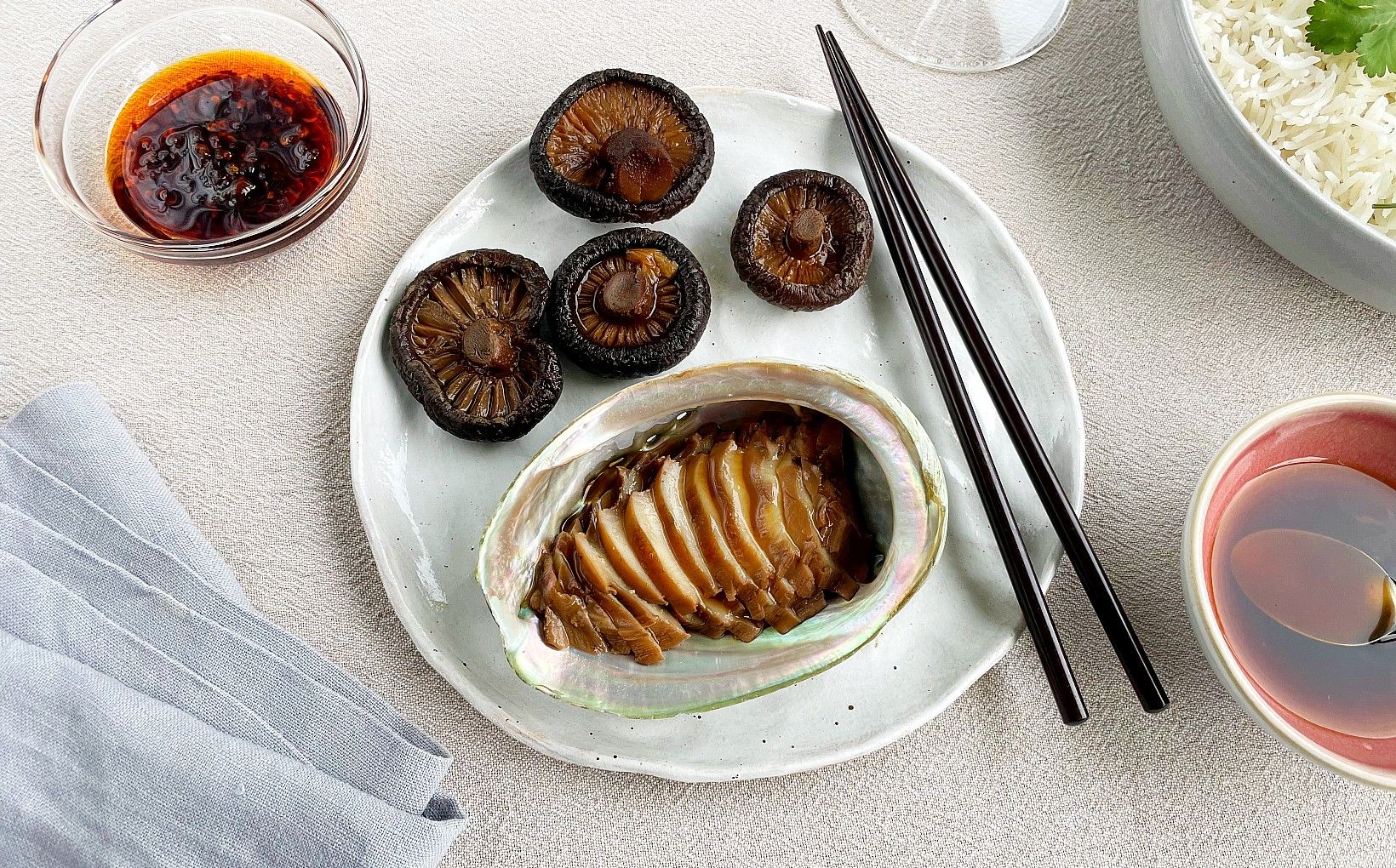 Abalone is a delicacy for many - a large variety of edible sea snails, it requires long, slow cooking to bring out its sweet flavour, which is a little like a scallop. We like to braise it with aged soy sauce and shiitake mushrooms and serve it in the attractive, pearlescent shell with plenty of steamed rice on the side.


Squid
While squid is great for the summer months - it cooks very quickly on the BBQ - it can also be cooked slowly for a long time in a rich, tomatoey Catalan-style stew, for example. The rule with squid is that it should always be cooked either very quickly, or very slowly. Keep that in mind and you will always have tender squid.
The tubular bodies of squid can also be stuffed and then braised; try stuffing them with rice, chorizo and lemon zest and braising in a tomato sauce.
The Best Seasonal Seafood Recipes from Drogo's Kitchen
We have lots of seafood recipes over on Drogo's Kitchen, organised by season. Try Palourde clams with white wine and lemon balm or hiramasa loin with butterfly sorrel in springtime. Sardines with gremolata are ideal for summer grilling, or why not try some braised abalone when the weather turns cold?
There are lots of recipes to choose from on Drogo's Kitchen - have a browse of the archives and see what takes your fancy.
Explore our site now...
Browse our fantastic seafood collection for more ideas and take a look at Drogo's Kitchen for even more recipes and cooking advice. If you try out any of our ingredients or recipes please do tag us on social media! We love to see what you create.
Instagram | Facebook | Twitter | Pinterest | YouTube