Here at Fine Food Specialist, we are passionate about sourcing the best ingredients and new and exciting foods. Our stunning range of seafood is a great source of pride for us, and we love being able to offer some of the finest specialist fish and shellfish to our fantastic customers. This is the Fine Food Specialist guide to seafood featuring everything from sashimi grade fish to exotic delicacies that should be on your foodie bucket list, plus our best seafood recipes from Drogo's Kitchen. Scroll down to read more…
Fresh fish you need to try
We offer a wonderful range of fresh fish from the fishmonger for you to enjoy. Get all your favourite varieties of fish delivered to your door or take the chance to browse our site and discover something new to you. These are just a few highlights of our extensive fresh fish collection. Don't forget to browse our fresh produce and herbs to find delicious ingredients such as samphire and micro herbs to pair with your fresh fish.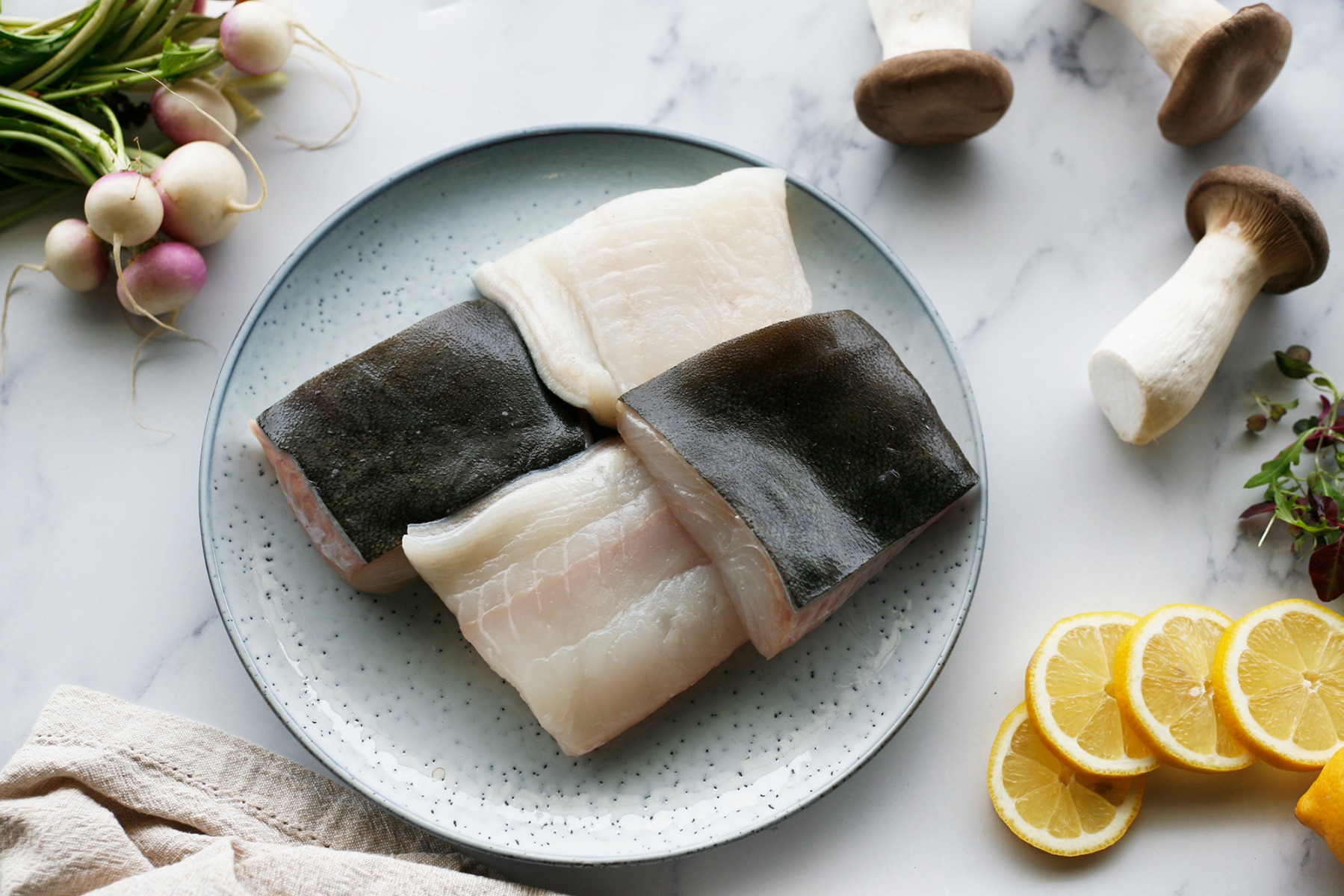 Halibut is a beautiful white fish we offer on our site, and you can order it whole or filleted depending on you would like to prepare it. This is the largest flatfish available and it has a firm, meaty texture, because of this it has a tendency to dry out so do take care when cooking.
Lemon sole is a white flatfish from the south coast of the UK. It's delicate and light, and tastes great pan-fried in a butter and topped with fresh herbs. Lemon sole is an easy fish to prepare for a quick lunch or dinner.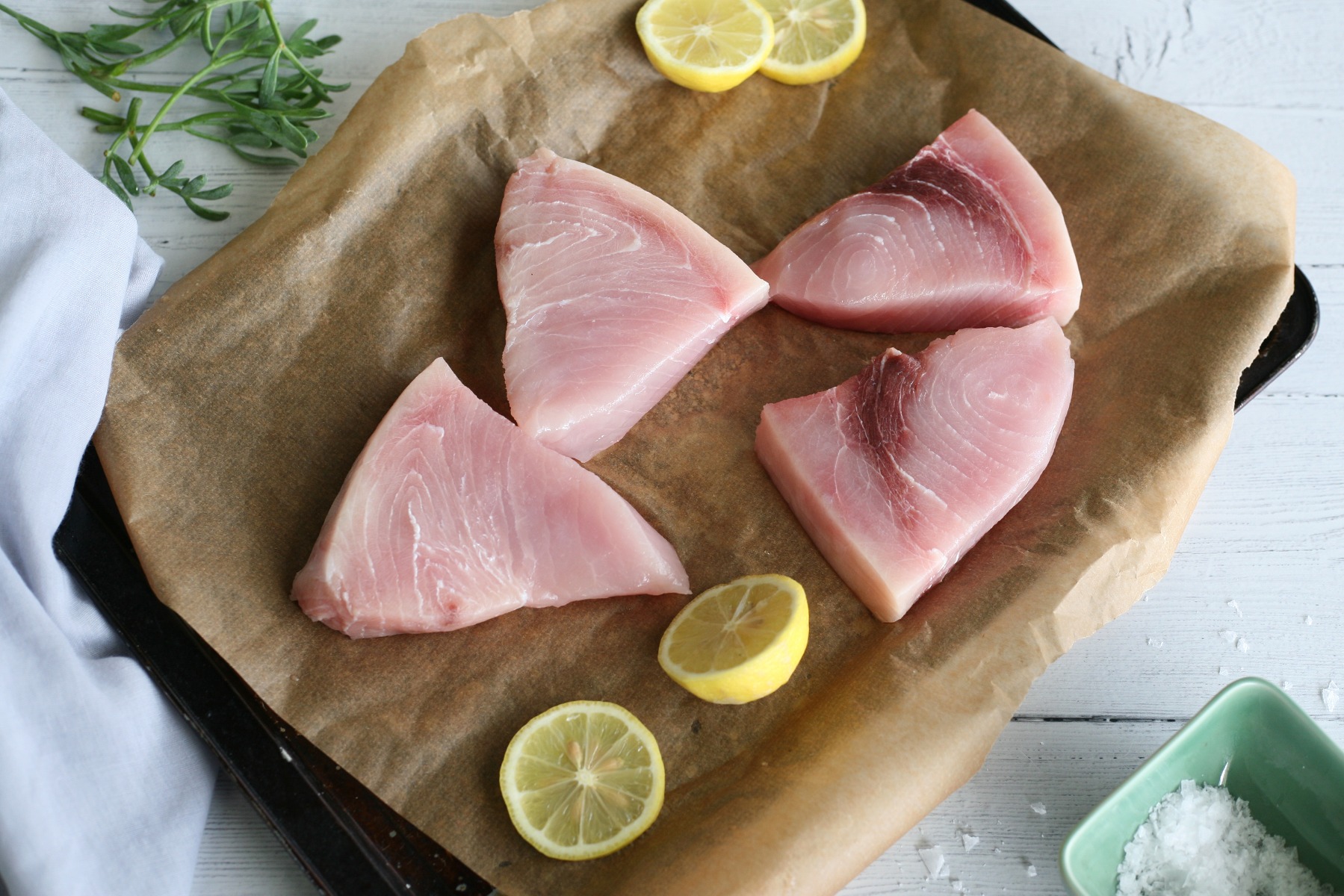 Swordfish is a much meatier fish, similar to tuna, and is very flavoursome. They are a great option for barbeques and can be cooked in the same way as steak. We'd recommend cooking at a high temp for a short amount of time to help retain moisture and prevent overcooking.
Skate wing is a delicate white fish that can be complemented by subtle or bolder flavours from a beurre noisette and capers to tamarind and chilli. This is an underrated fish and is definitely worth a try if you haven't yet!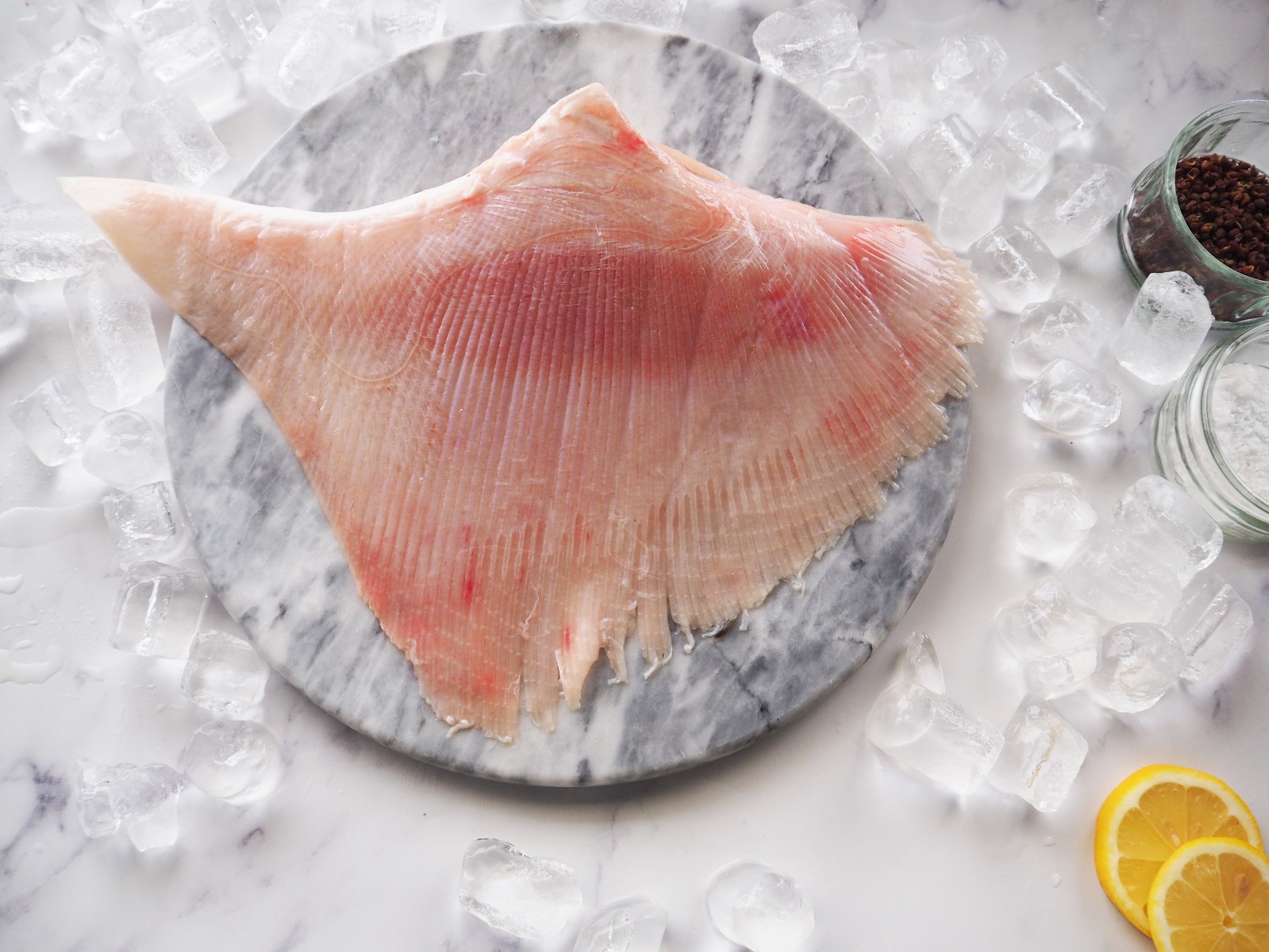 Wild monkfish is a meaty fish with a firm texture that can handle a variety of cooking techniques. It has a mild, sweet taste that works wonderfully in hearty stews or is fantastic marinated and thrown onto a searing hot grill.
Brill is available to buy whole or filleted on our site. If you're a fan of turbot, you will enjoy this fantastic flat fish, plus it is slightly cheaper too. The white flesh is succulent, slightly sweet, and can stand up to fairly strong flavours so this is a great fish to experiment with bolder ingredients. The oiliness of the brill also makes it a great fish for curing in salt.
You can buy whole or filleted turbot from us depending on you intend to cook this flavoursome fish. It is delicate and mild, and has firm white flesh with large flakes. Pair well with simple, high quality ingredients; light sauces, fresh herbs and fennel complement the fish nicely. The whole turbot can be roasted or you can pan-fry fillets until the skin goes crispy.
Sashimi grade fish
Our sashimi grade fish is considered safe to eat raw and is perfect for sushi lovers looking for the best ingredients to make their own at home. Put your sushi rolling skills to the test with our sublime selection of sashimi grade fish or why not put together a truly stunning sashimi platter to share as a starter?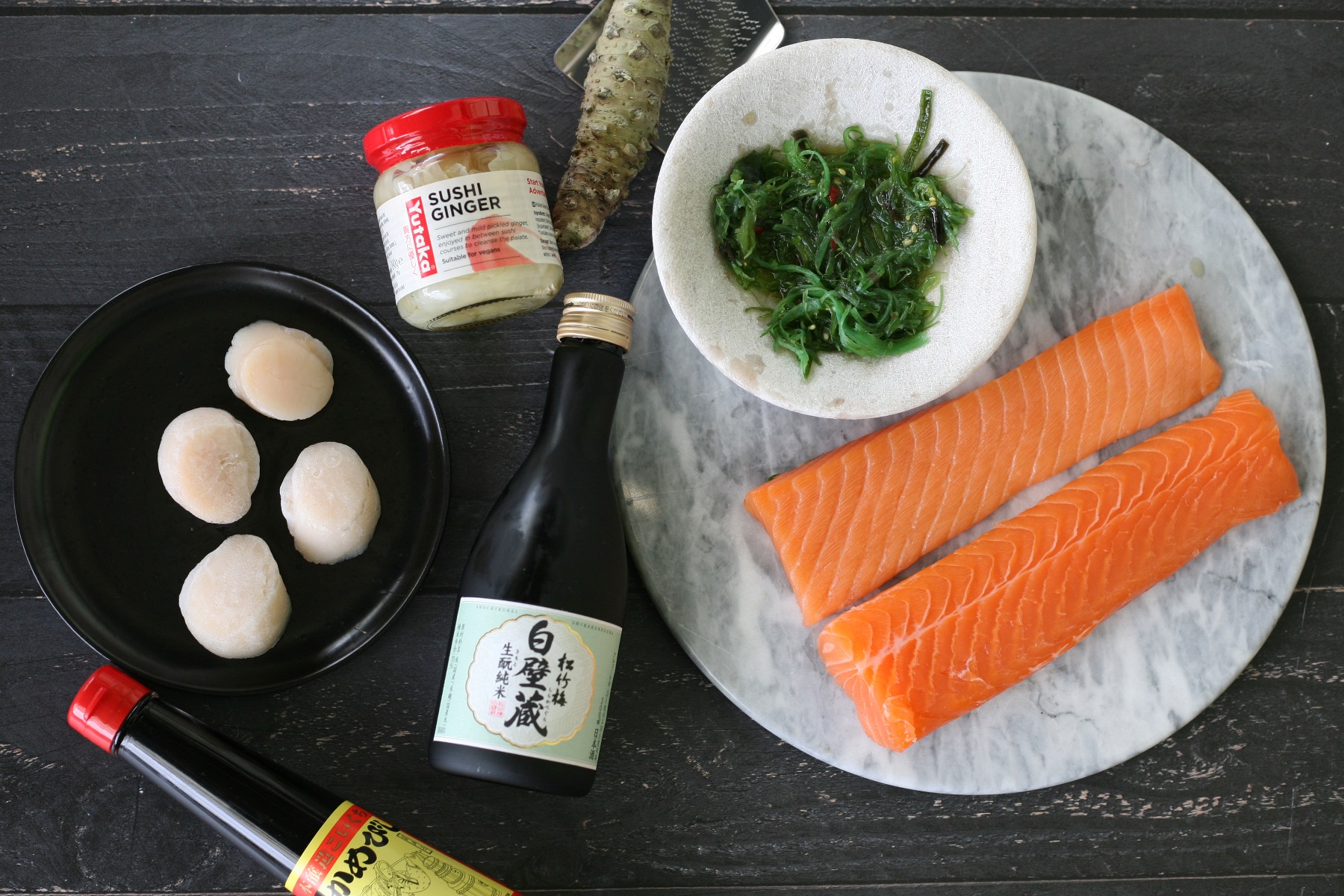 Our range of salmon is truly stunning and will delight any salmon lover. We have a range of different cuts or the whole fish, scaled and gutted to make your prep even easier. For those looking to perfect their salmon sushi recipes, you will be in for a treat with our hand-cut salmon sashimi loin and belly, which we are proud to offer in partnership with our fishmongers. If you want to take your sashimi and sushi skills to the next level, why not try out our premium salmon sashimi box which can serve up to eight as a starter. Take a look at our entire salmon collection to find exactly what you're looking for. We also have a few great recipes if you're need of some inspiration such as our salmon tartare or our spicy salmon poke bowl.
Tuna is a great fish for sushi and we sell a few different types and cuts depending on what you're making. We offer some of the finest sashimi grade tuna on the market such as these tuna supremes and wild yellowfin tuna. Currently we are the only UK online suppliers of bluefin tuna, a very highly prized cut of fish. The tuna belly, also known as toro, is the finest part of the tuna and only a small portion is available from the fish hence the great demand – we recommend eating this beautiful cut of toro raw as sushi or sashimi to fully enjoy its unique flavour and buttery texture. Browse our wonderful selection of tuna to find your perfect cut of fish! Plus, check out this tuna tartare and finger lime recipe from Drogo's Kitchen.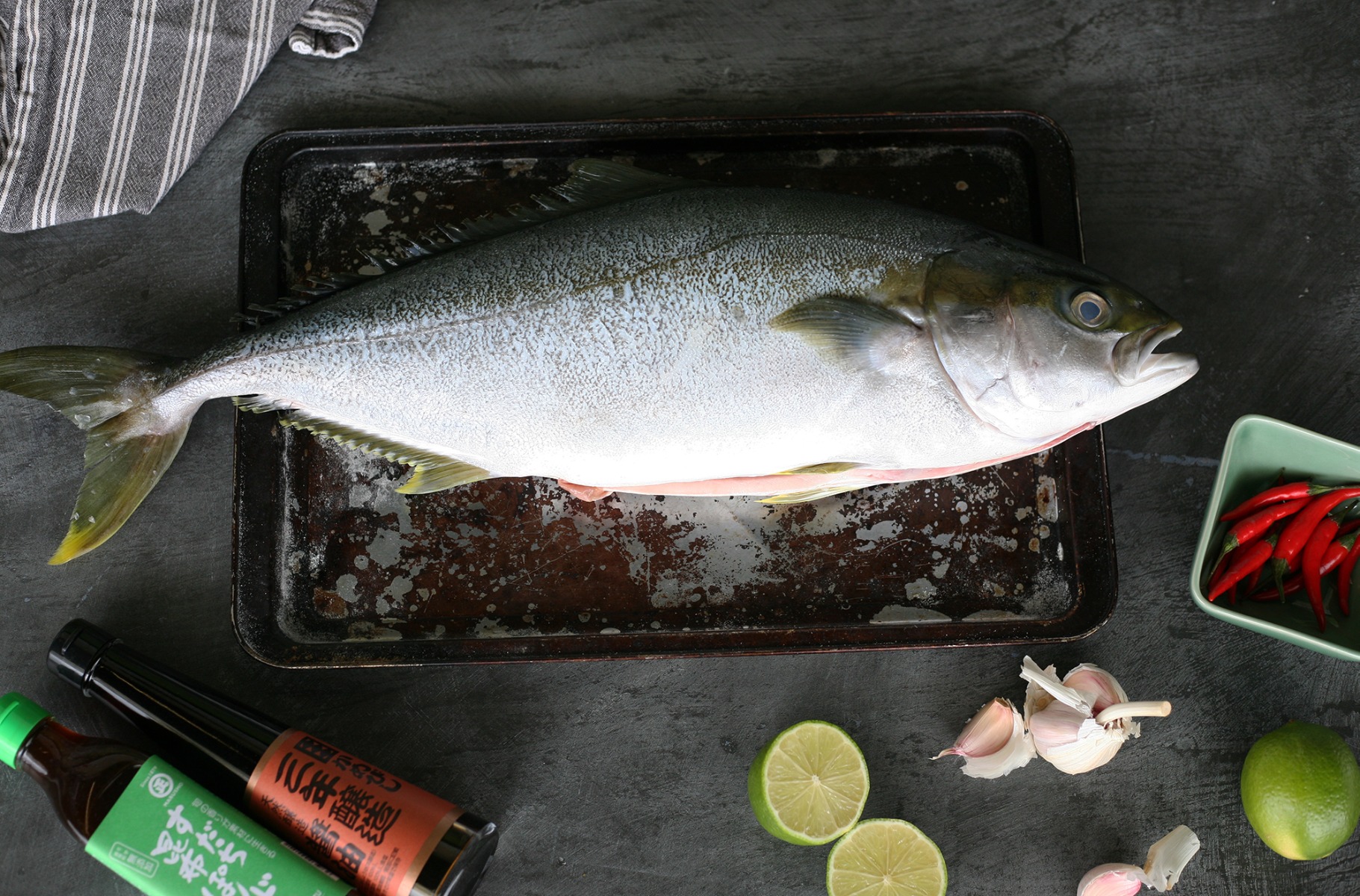 Hamachi is comparable to toro for its richness and buttery-ness. It has the melt-in-the-mouth texture of a belly cut without being overly fatty and has a very subtle smoky flavour. It is also known as Yellowtail Jack or Amberjack, not to be confused with Yellowfin tuna, and is typically served in sushi bars as a sashimi or carpaccio. If you're making sushi, you can find all the ingredients from sticky rice to 3-Year aged soy sauces in our Japanese section.
Hiramasa or Yellowtail Kingfish is another beautiful sashimi grade fish we sell on our site, it has a similar pink flesh to the Hamachi, but is slightly more delicate in flavour. This special variety of fish offers a rich, clean flavour that is slightly sweet. The oily, firm flesh is great sliced up raw for sushi but is equally delicious grilled. Why not pick up one of our Yakiniku clay grills and some binchotan charcoal for an indoor BBQ with some of our finest seafood?
Specialist shellfish
Here at Fine Food Specialist, we offer an amazing and truly exciting selection of specialist shellfish for you to marvel at and explore. We have sourced some of the finest varieties of fresh and frozen seafood for you buy online. We work closely with our fishmongers to ensure that we have a fantastic collection for all our wonderful customers. Read below to find out more.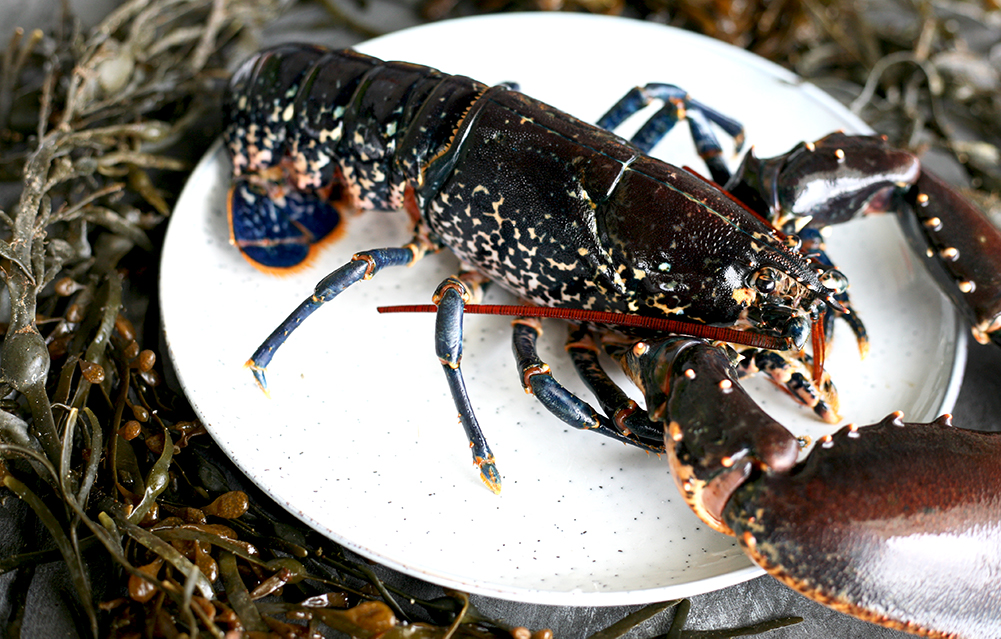 We offer both native and Canadian fresh lobsters to be delivered straight to your door. These are both great varieties of lobster and are so delicious they need little else to be enjoyed. Native lobsters are caught off the coast of the UK and are blue in colour, turning red in colour once cooked.
Is there anything better than fresh crab? Succulent and full of juicy white meat, our fresh crab is not to be missed. Found off the south coast of England, our brown crab is one of the largest species in British waters and has massive claws that offer a generous amount of delicious meat.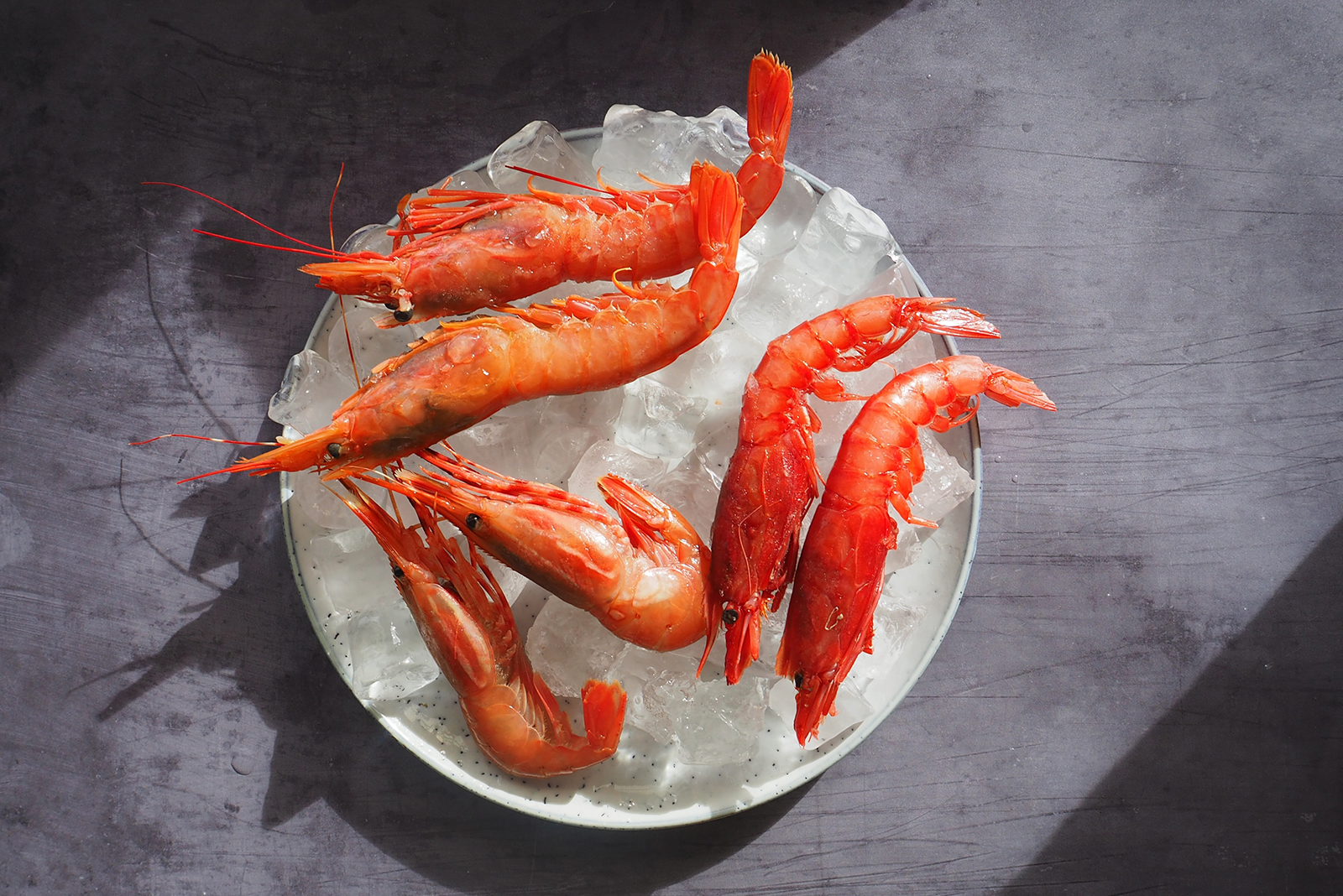 Take the time to browse our impeccable selection of specialist prawns spanning from the gorgeous bright red carabineros to more niche varieties such as the rare bluefish belly shrimp. Sashimi grade, fresh, or frozen, however you prefer, we have something wonderful for you to try. We also have quite a few prawn recipes for you to try over on Drogo's Kitchen such as this Obsiblue Crudo.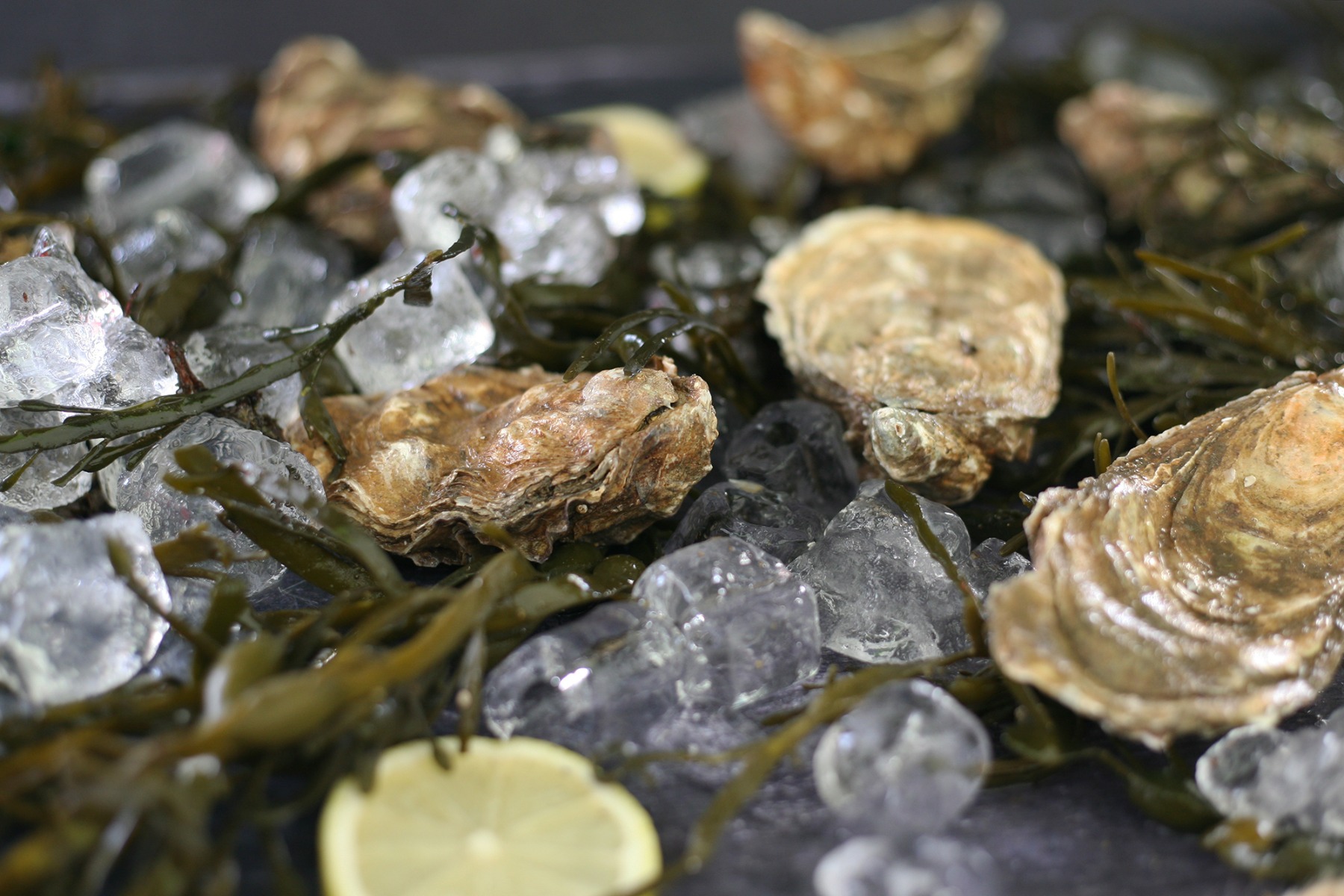 Who can resist a stunning platter of freshly shucked oysters? The ultimate fine food luxury! Choose from Fine Claire, Maldon oysters, or rock oysters. Or go all out for a special occasion with our champagne and oyster special. Of course a classic mignonette is always a winner, but we have a few other dressings that you might like to try here.
Mussels are another French staple, and if you love making your own moules mariniere at home, be sure to check out our beautiful fresh mussels. Or why not pick out some more fresh seafood and cook a beautiful paella or risotto?
We have a few different clams for you to try on our site such as razor clams, surf clams, and palourdes clams. Razor clams are not very commonly used in the UK, but are so simple and delicious to cook while surf clams can be prepared for a beautiful sashimi platter. Palourdes, also known as carpet shell clams are typically used in rich clam chowders and spaghetti alla vongole, but are another stunning shellfish to experiment with in the kitchen.
Prepared seafood
Love seafood but not a fan of all the prep involved, especially shellfish? We have an extensive range of prepared and frozen seafood for you to try. From the infamous miso black cod to specialist anchovies, we have a superb collection for you to explore. Find a specific ingredient you need for a recipe or get inspired to try something new.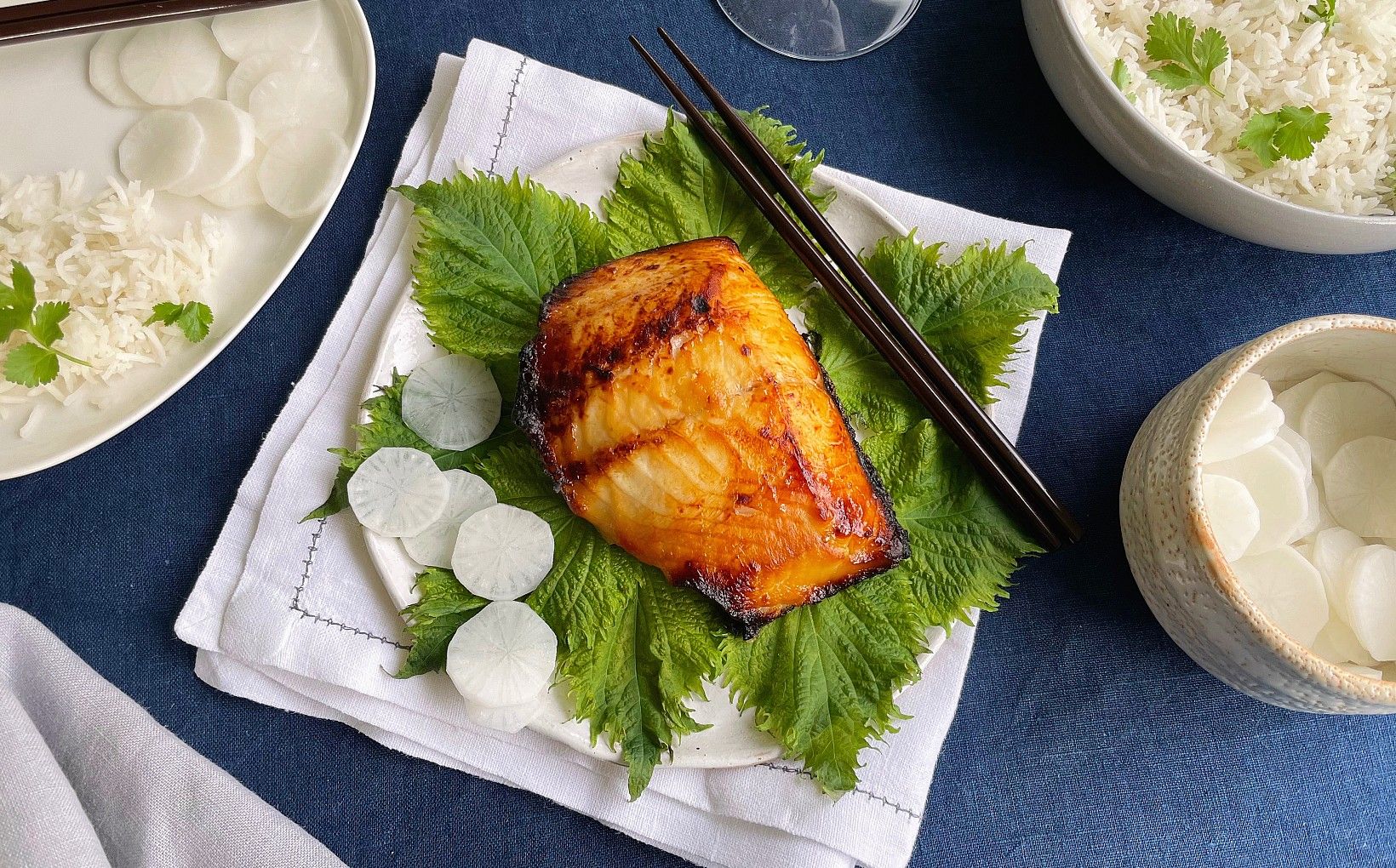 Nobu's miso black cod is well-known by foodies everywhere, and now you can recreate the restaurant experience at home. Pick up a marinated cod from Fine Food Specialist and enjoy this delicate cut of fish. Check out our YouTube channel to see how to cook it.
Get the best parts of lobster without the mess and hassle of prep with our pre-cooked claw and knuckle lobster meat. Make a stunning lobster pasta at home or why not make these stunning lobster rolls? These rock lobster tails are another popular customer favourite, great to throw on a barbeque for a summer seafood feast.
White crab meat is a very useful and versatile ingredient, and is exceedingly delicious too. The juicy, sweet white meat comes prepared and is hand-picked for your convenience. Whip up a gorgeous crab and chilli linguine in no time with this handy pot of white crab meat. We also have some other pre-cooked crab ingredients such as this king crab leg and this king crab cluster.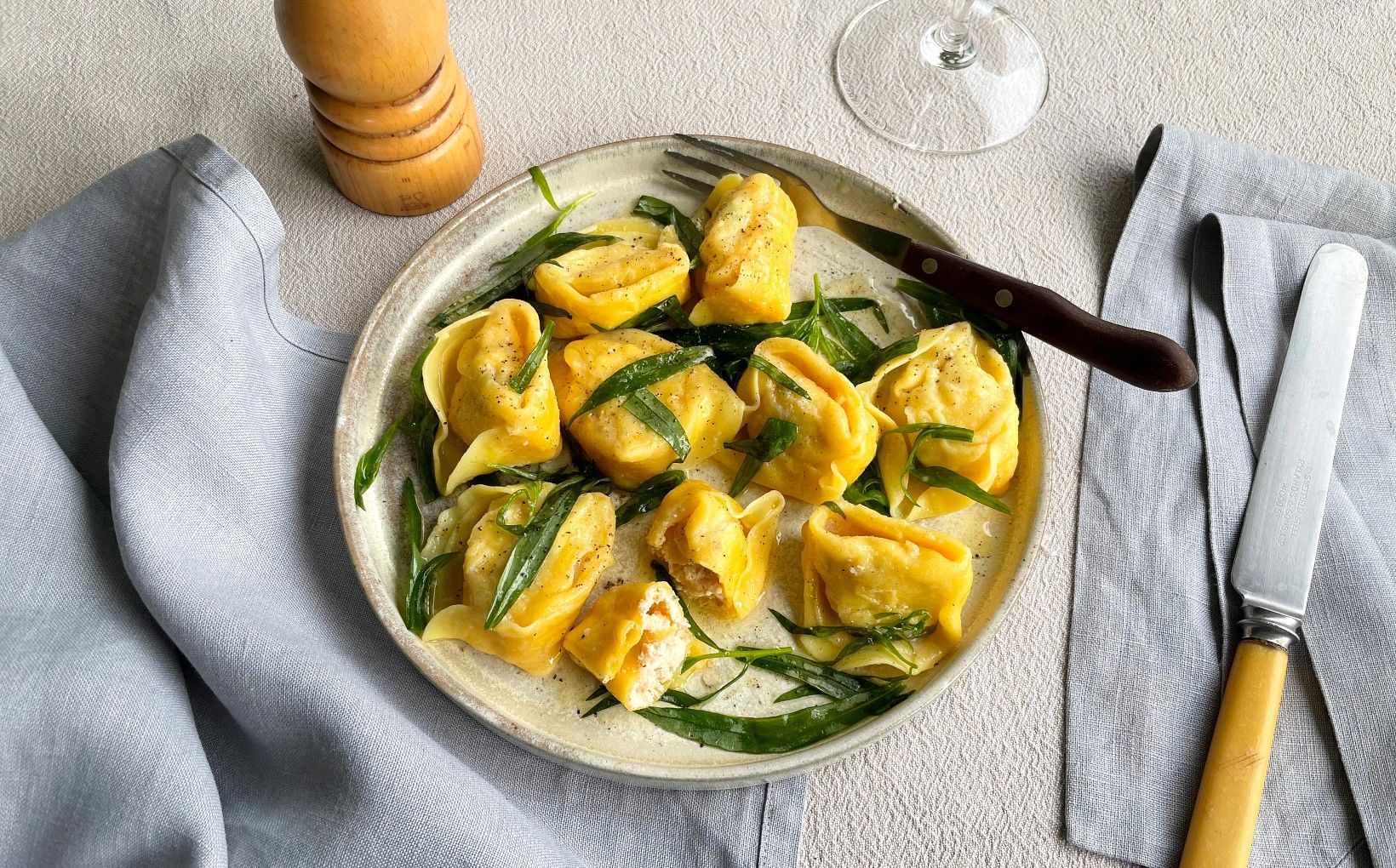 We sell some fantastic seafood pasta too, such as this lobster and crab or loch fyne smoked salmon tortelloni. The pasta is handmade to order, go explore our range now to see what else we have on offer.
Looking for a decadent starter to impress dinner guests? Pop these snails prepared in a herb butter into the oven for a gourmet treat.
We also have a great selection of cooked seafood such as these squid rings or this medley of seafood in oil. Great staples to have on hand for risottos, paellas, and more.
Cured and smoked fish
We also have a great offering of cured and smoked fish products for you to peruse. Whether you're looking to stock up on the finest smoked salmon or want to try smoked eel, we have you covered with our fantastic online selection of cured fish.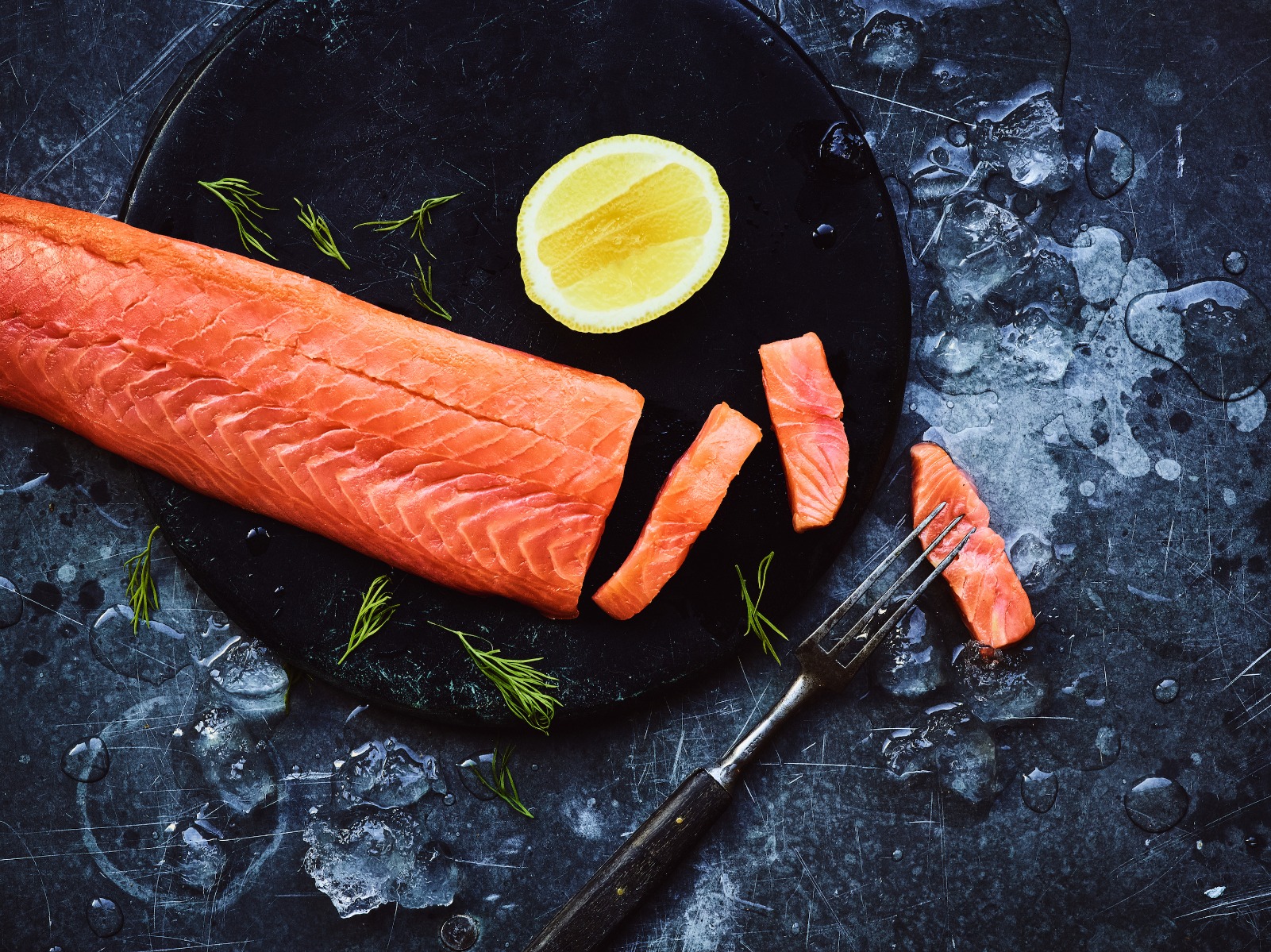 We have quite a few smoked salmon options for you to try such as the Tsar Nikolai, which is subtly smoked with beech wood chippings to create a delicate depth of flavour and an unforgettable melt-in-the-mouth texture – this one's a firm favourite for the festive season. Or you could try our Loch Fyne smoked salmon, smoked over whisky casks to impart a rich flavour. There's also this Maldon smoked salmon, an award-winning salmon cured in the famous Maldon salt over oak and beech.
Bottarga is a Sardinian delicacy, it is the cured roe of the grey mullet. It is often compared to anchovies or a seafood equivalent to Parmesan for its umami qualities. Try this fantastic ingredient grated over pasta for an extra boost of flavour.
Exotic Seafood
We are always on the lookout for niche foods and intriguing ingredients that are not easy to find in your regular supermarket shop. We go the extra mile to source beautiful fish and seafood for you to try and experiment with in the kitchen. Our sushi and sashimi collection is a real highlight of our collection, perfect for curating the ultimate sashimi or sushi platter at home.
Uni or sea urchin roe is a delicacy and is highly sought over by fine food gourmands all over the world. This delicate seafood ingredient is often seen on high-end Japanese restaurant menus and is wonderful on a sashimi platter. Featuring on the bucket lists of many foodies, sea urchin truly is a must-try!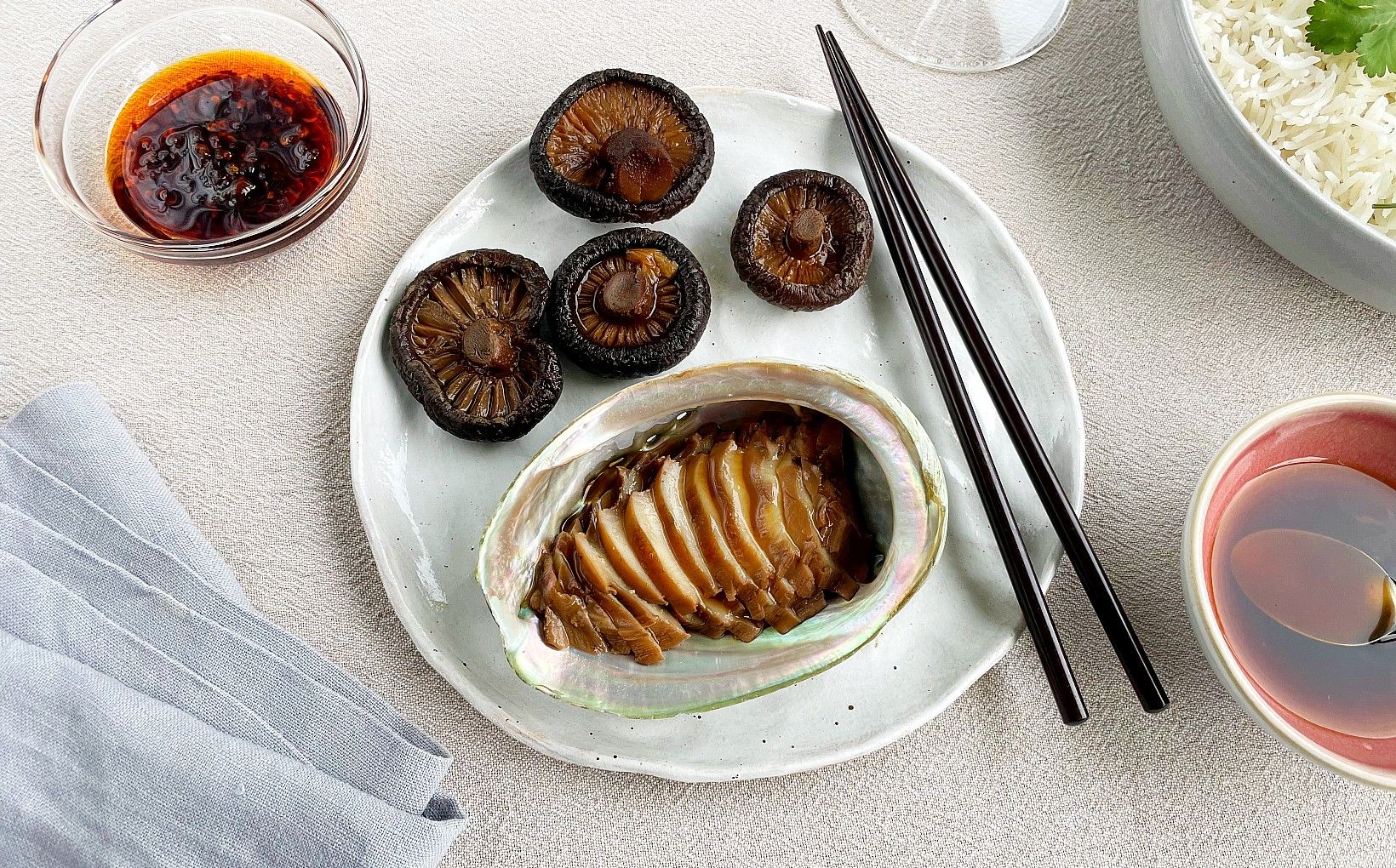 Abalone, also known as ormer, is an edible sea snail variety that can be eaten raw or slow cooked. We have a recipe from Drogo's Kitchen for braising this delicacy in our aged soy here.
We are the only sellers of bluefin tuna, a beautiful belly cut that has a smooth, buttery texture and impeccable flavour. Perfect for sashimi or sushi, this is a highly sought after cut of fish!
Our favourite seafood recipes
We have plenty of exciting seafood recipes from Drogo's Kitchen for you to explore. If you try one of these recipes or simply love using our ingredients, please tag us on social media! We love seeing what you create in the kitchen! Scroll through to see our best seafood recipes… Tap the picture for the recipe!
Lobster Rolls with Garlic Chives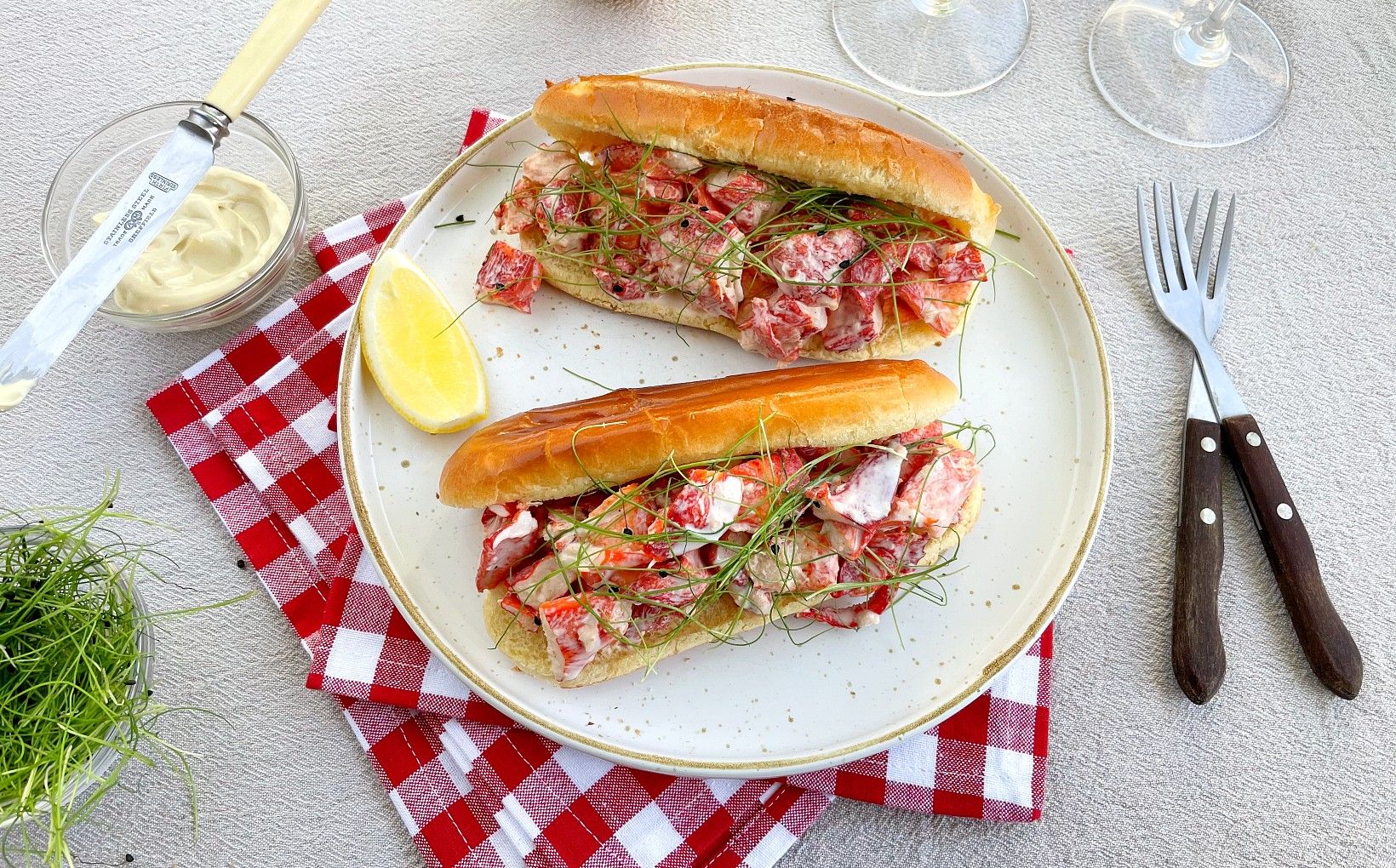 Spicy Obsiblue Prawn, Fennel and Grapefruit Crudo
Salmon and Fennel en Papillote with Saffron Aioli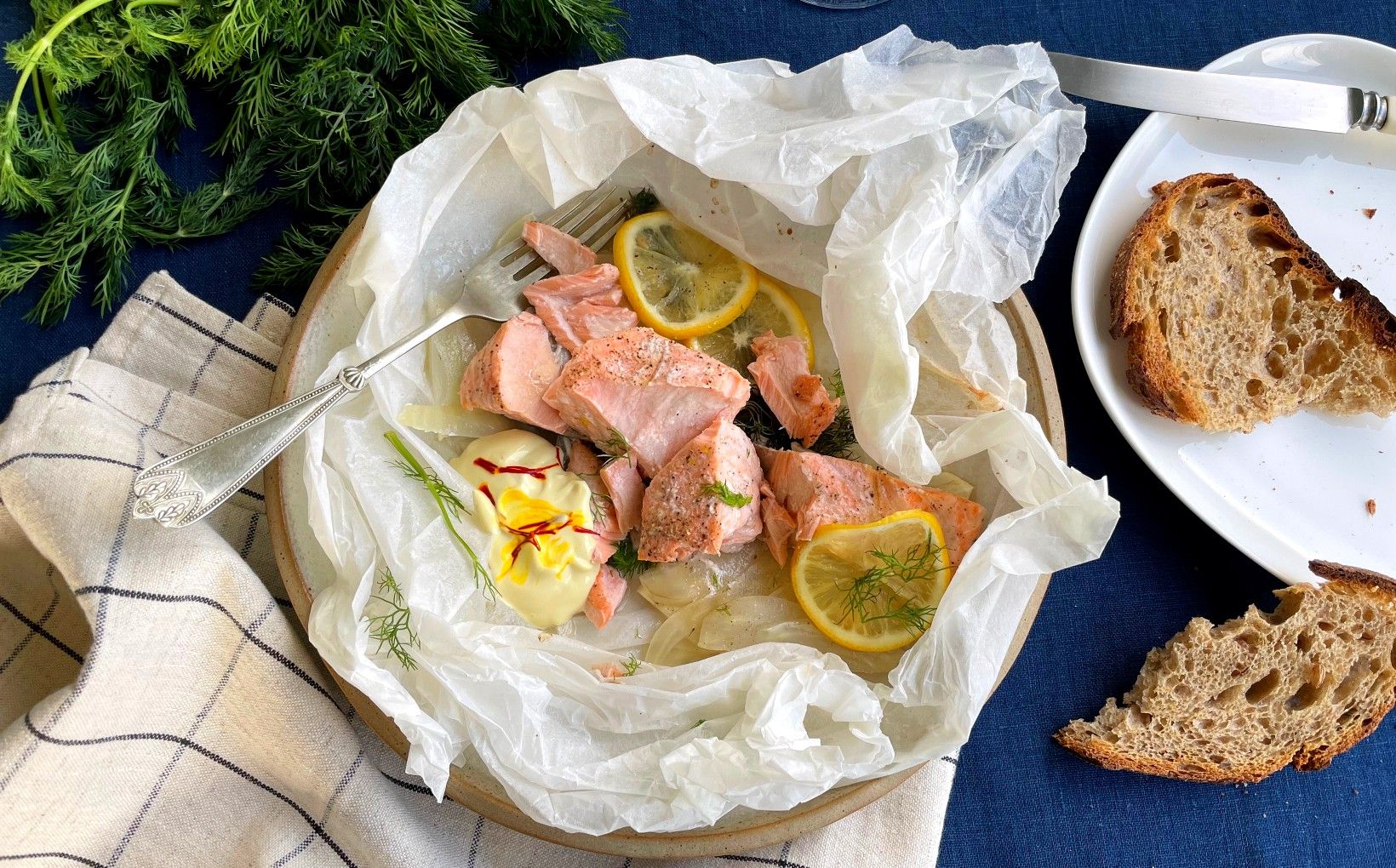 Tuna Tartare with Finger Lime and Micro Herbs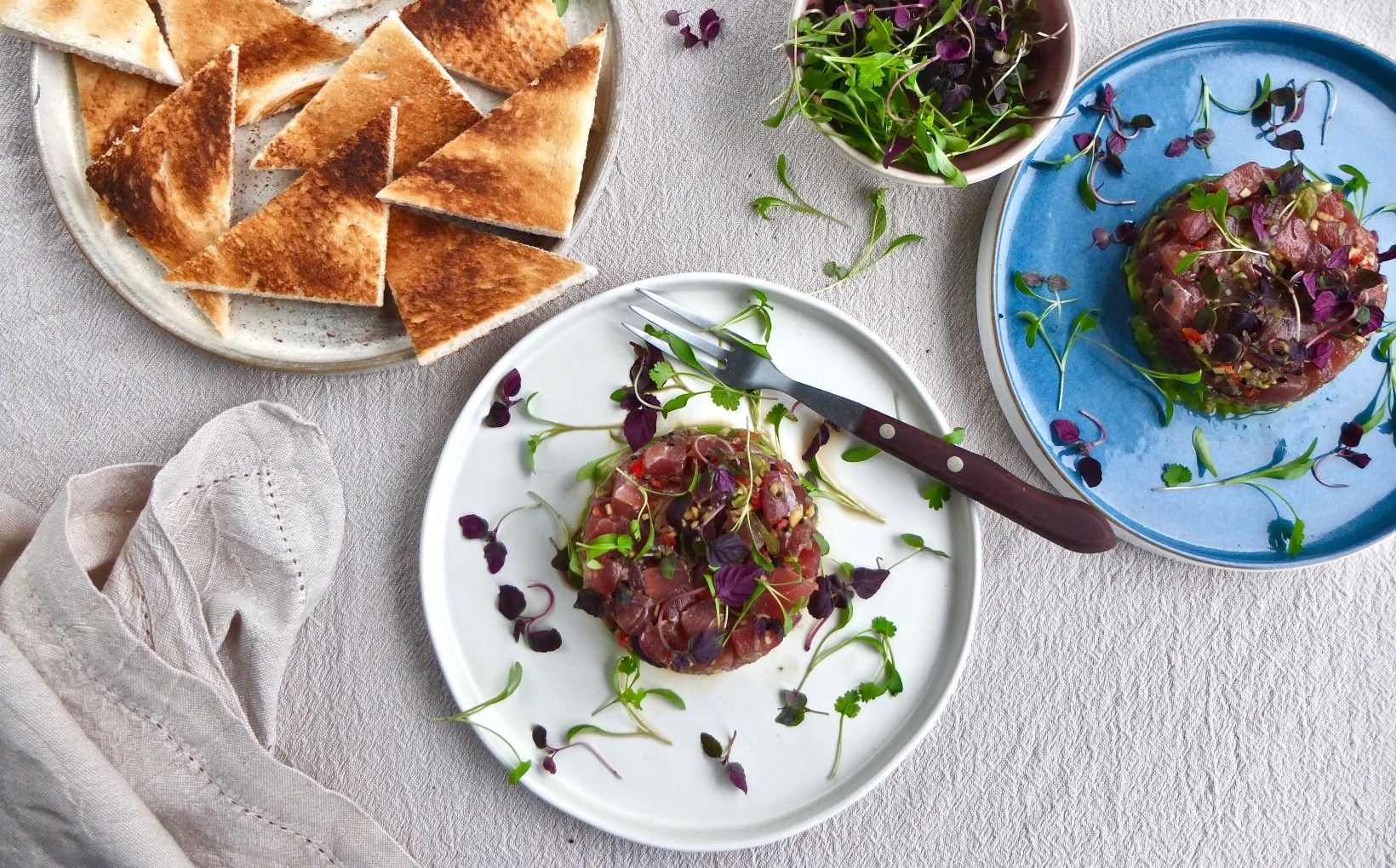 Spicy Salmon Poke Bowl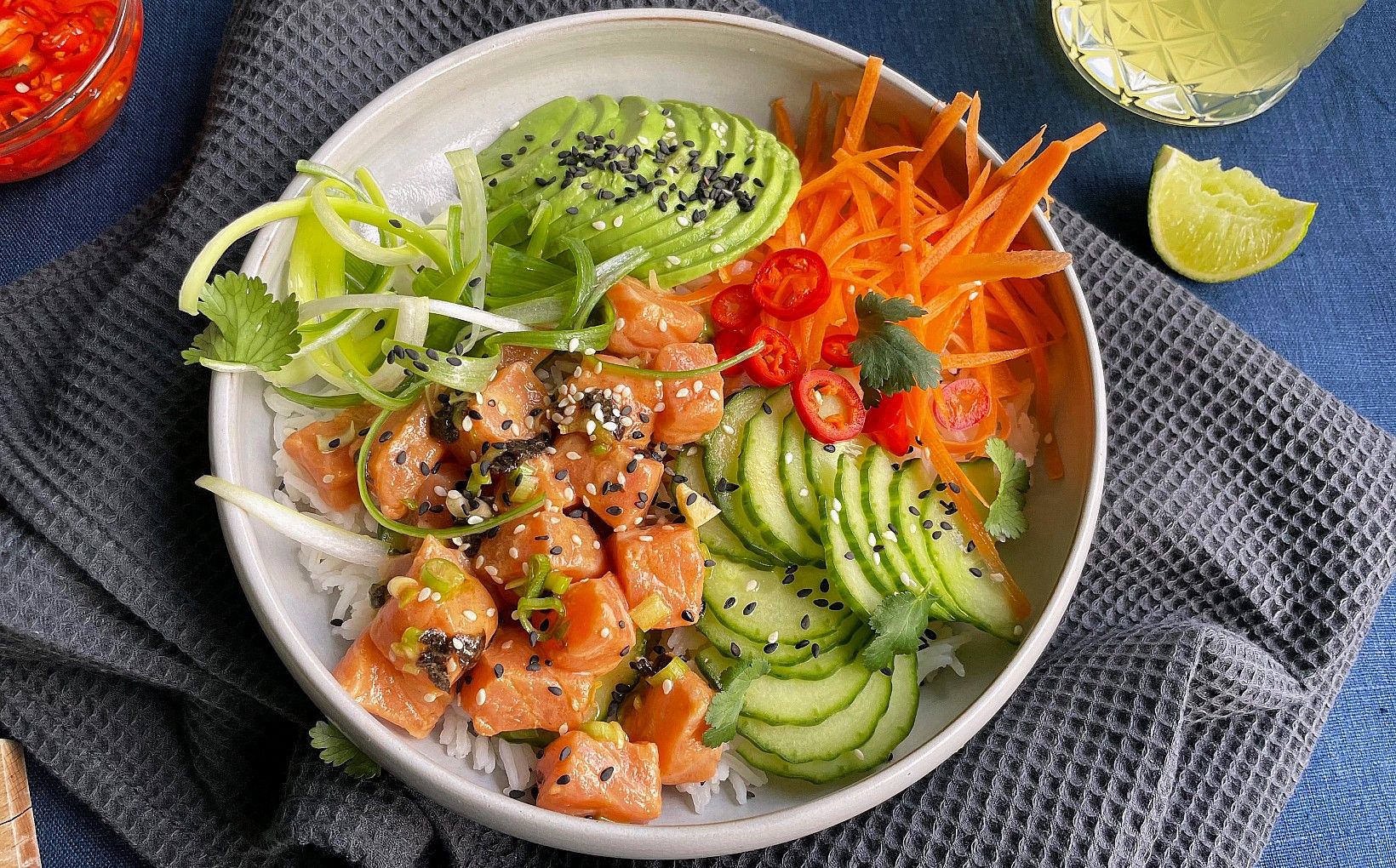 Grilled Tiger Prawns with Seaweed Butter
Thai Style Prawn Cakes
Oysters Four Ways

Prawn Cocktail with Avocado Toasts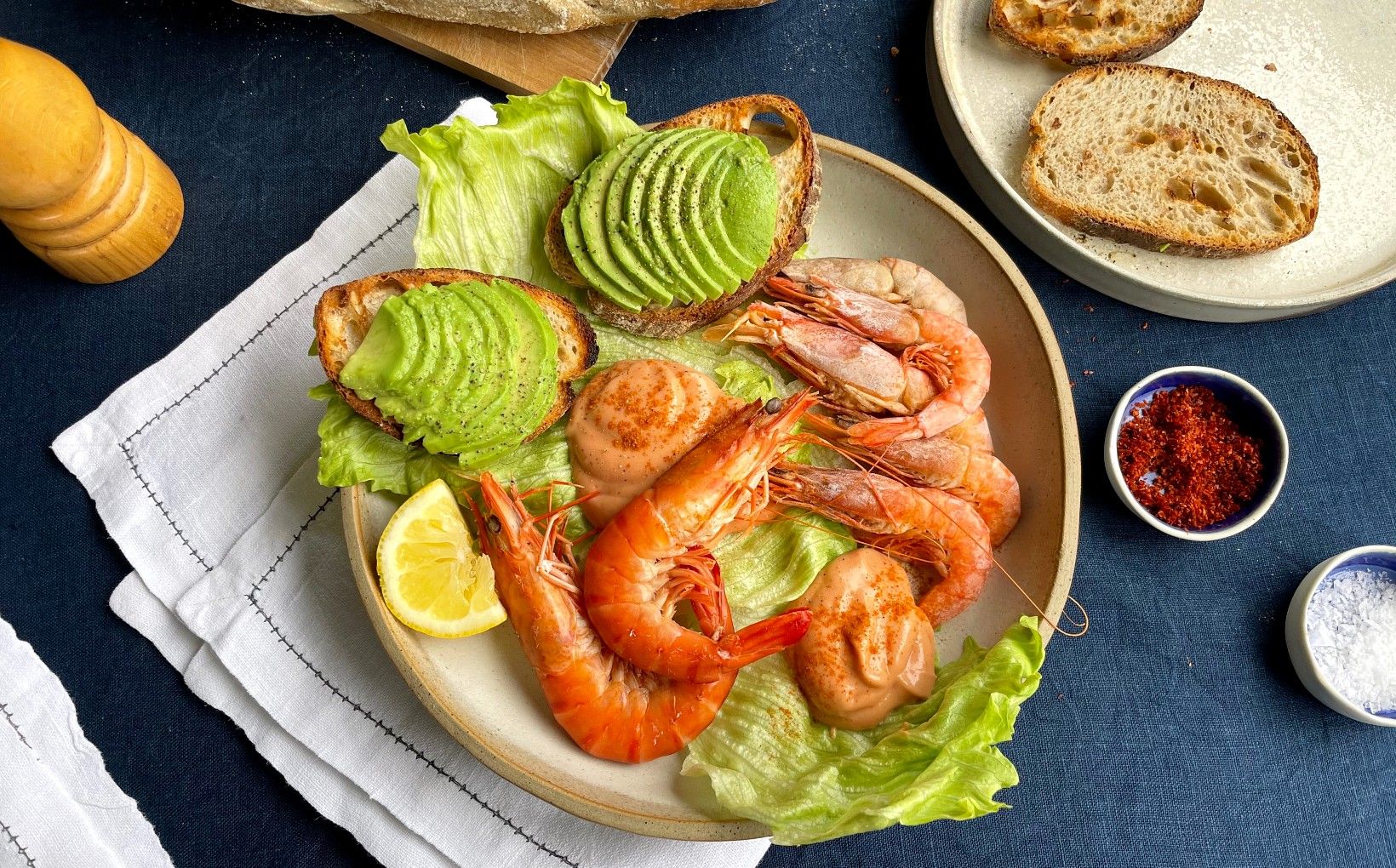 Crab and Marscapone Charcoal Tortelloni with Garlic, Chilli and Parsley

Oysters with Blood Orange and Ginger

King Crab Legs with Curried Mayonnaise

Explore our site now...
Browse our fantastic seafood collection for more ideas and take a look at Drogo's Kitchen for even more recipes and cooking advice. If you try out any of our ingredients or recipes please do tag us on social media! We love to see what you create.
Instagram | Facebook | Twitter | Pinterest | YouTube