Seafood
Seafood has long been a staple ingredient for gourmands, chefs and devoted foodies across the globe and here at Fine Food Specialist we share this culinary passion. Our wonderfully diverse and abundant range of fresh fish, cured and smoked fish, shellfish, sashimi and more is of the finest quality and variety.
Sourced from local waters and across the globe, our spectacular selection offers something to suit every occasion and budget so enjoy browsing from our seafood category then simply take your pick from our staggering choice.
Globally Sourced
In order to offer a truly diverse range of seafood, our selection is sourced globally and here at Fine Food Specialist we love the whole process and are passionate about where it is all sourced from. Ranging from King Crab caught in Alaska, Mahi-Mahi from the South Pacific and Lobsters sourced from British waters, our selection spans international channels to diversify your options.
Of course, some types of seafood are seasonal, which only serves to intensify the growing anticipation of looking forward to eating seasonal delights such as Red Snapper from the Gulf of Mexico at certain times of the year. Here at Fine Food Specialist we offer numerous options to suit every palate for every season. Our range of smoked and cured fish is also a popular choice for appetizers and mains such as smoked salmon, smoked mackerel and intensely flavoursome Cantabrian anchovies.
Seafood as a centrepiece
Our assorted range of seafood makes for a wide range of options whilst throwing a dinner party. Our fresh whole salmon serves as an exquisite and tasty centrepiece on the dining table. Equally, the Tsar Nikolai Prime Smoked Salmon fillet delivers a delicious texture and flavour and is always a striking addition on the Christmas dinner table.
We also offer an excellent choice of sashimi grade seafood which has long been a favourite amongst seafood lovers and this Japanese style of preparing seafood has now become increasingly popular across the globe. Equally eye-catching as a centre-piece is the highly sought after Blue-Fin Tuna Belly sourced from Mexico, which due to its high quality and delicate taste, is superb eaten raw rather than cooked.
Our very own specialised sashimi category is full of exciting and versatile choices like wild Carabineros, Obsiblue prawns and Stonebass, to impress those extra special dinner guests.
With such a diverse and ever-growing seafood selection, the possibilities are endless...
So simply browse and take your pick.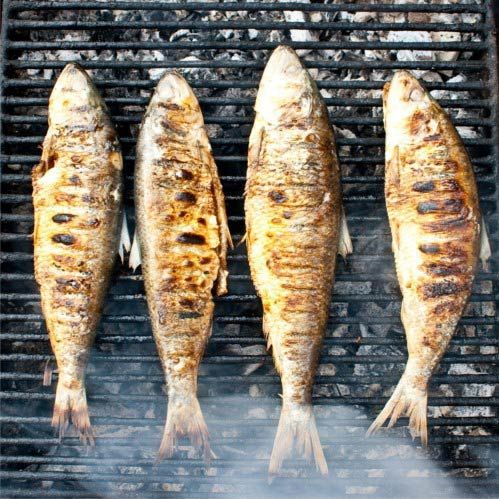 Click here for more information, features & recipes
ORDER BY 11AM TODAY TO BE ELIGIBLE FOR NEXT DAY DELIVERY